When you use LinkedIn's mobile app or access the website from a computer, the information that appears in your newsfeed is organized based on a personalized algorithm that takes into account a variety of different factors.
This shouldn't come as a surprise because algorithms are used to display online search results and on other platforms, such as Facebook, Instagram and even Twitter.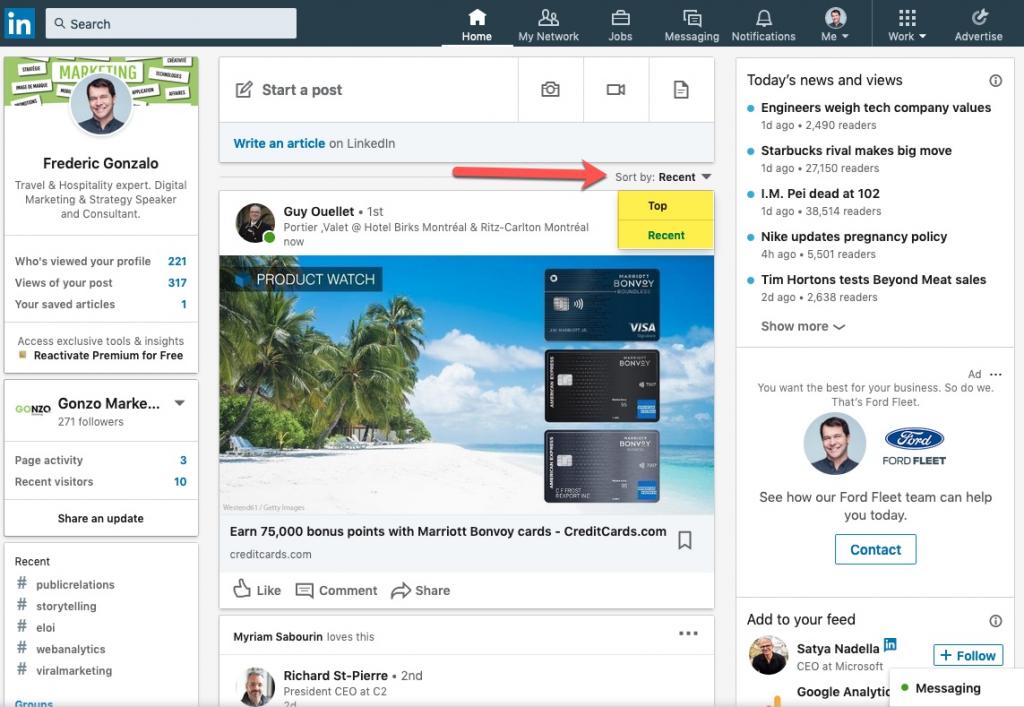 As you can see from my example above, the newsfeed is displayed, by default, in terms of "TOP relevance." However, you can sort your newsfeed in chronological order. But how does LinkedIn rank content in terms of relevance?
The filters in the algorithm  
What are the criteria that impact LinkedIn's algorithm and that enables it to show some types of content but not others? LinkedIn's algorithm is basically comprised of 4 levels:
Filter 1: Level of quality
As soon as you publish content on LinkedIn (a status update using standard text, an image, a video or a link, etc.), the algorithm will automatically "judge" the content based on three possible levels: if it is spam, of low quality or of high quality.
Filter 2: Level of engagement
Let's assume your post passed the first filter and is deemed high-quality content. The content will therefore be temporarily displayed in the newsfeed of your LinkedIn followers and connections. At this point, LinkedIn will start monitoring engagement on your post. Are there any likes, comments or shares? Did you tag someone or a business in your post?
There doesn't seem to be a threshold or magic number to determine the optimal level of engagement; however, this filter is critical for content to achieve more reach and prolong its visibility over time.
Filter 3: Your credibility
The third filter is much more subtle. It determines the perceived credibility of the person posting the content. In other words, if you have a long-standing history of posting content that drives conversations and engagement, LinkedIn will take this into account.
Of course, the content itself is also important. A post that resonates with both your connections and network as well as an extended audience will be considered high quality, compared with posts that may be spam or don't perform well—even if you have good credibility.
Filter 4: Human editors
The preceding three filters are entirely automated thanks to bots and a sophisticated algorithm. The fourth and final filtering is actually carried out by LinkedIn employees. These editors can decide if a post or article should be highlighted in a specific topic channel, such as recruitment, management or a multitude of other subjects that LinkedIn community members are interested in.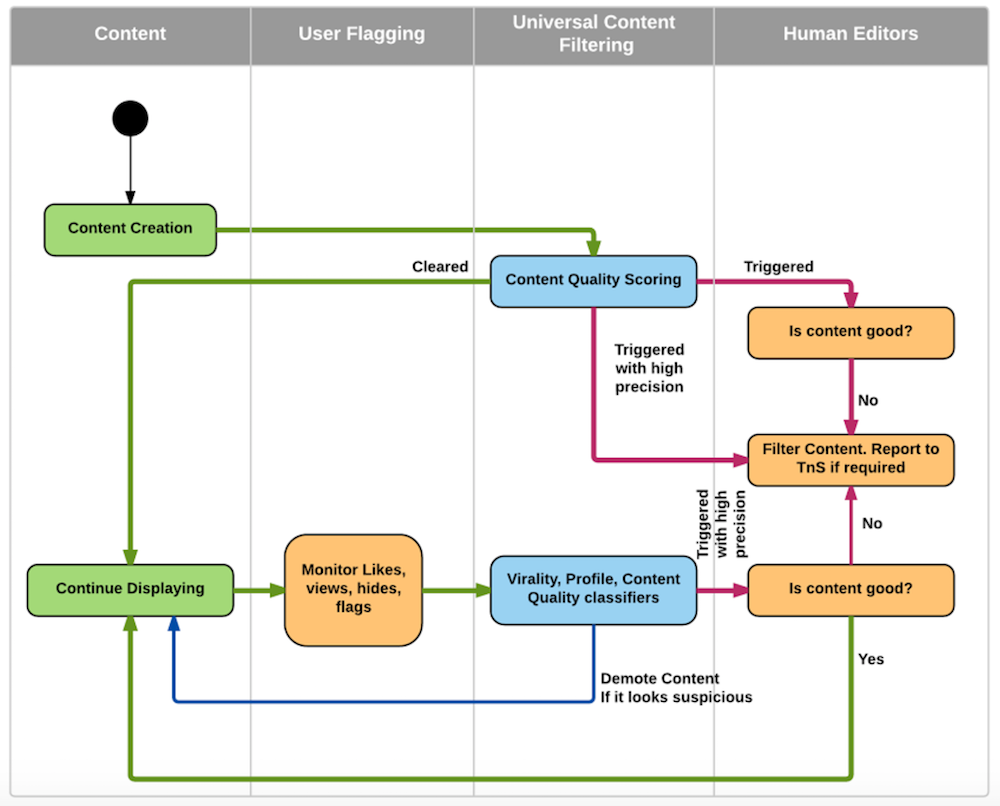 How to boost the organic performance of LinkedIn posts
Now that you know how LinkedIn's algorithm works, here are 5 tips to help you achieve better results with your posts, including their reach, visibility over time and level of engagement.
Create content based on the very reason LinkedIn exists
During each training session I give on LinkedIn, I remind participants that the platform is vastly different than other types of social media, like  Pinterest, Instagram, Facebook and Twitter. LinkedIn was created by and for professionals. This means that LinkedIn will be more likely to favour content that features:
Tips on career advancement
Relevance for an industry
Credible and trustworthy sources
Whenever someone like Mark Schaefer posts on Linkedin, there's usually a good conversation that follows since topics are relevant to marketing folks and Linkedin knows it by making sure his posts get shown in newsfeeds perhaps longer than the norm.
Vary the type of content you publish
This tip is for all types of social media, including LinkedIn. It's better to mix up your content so that you're not just posting external links or videos, for example. You will want to post texts, images, infographics, links to relevant articles, videos, etc. You should also tag people and/or businesses.
NOTE: Don't forget to think about your posts and how they will perform on mobile devices. Did you know that 60% of LinkedIn users read or view posts on the mobile app nowadays?
Grow your network
It's a simple mathematical equation: LinkedIn will give more weight to a great post to a user that has 10,000 connections than a user that has only 1,000. But be wise about your network! Don't just randomly send out generic requests to any LinkedIn user in the hopes of boosting the number of connections.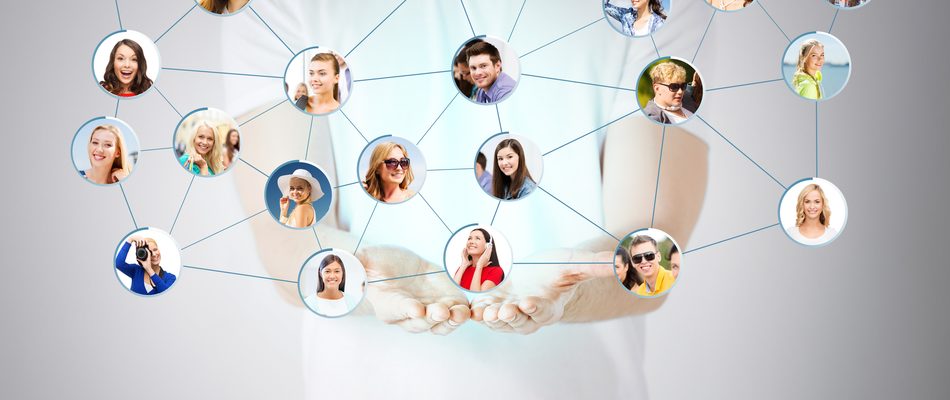 Get employees involved
When a company posts content, it should always ask employees to share the content in their respective networks. This common practice will contribute to the performance of your post as well as increase its reach and potential for engagement.
You should also make sure that your employees include your business in their LinkedIn profiles and subscribe to your company page. This will facilitate their sharing of your content—based on the relevance and context, of course.
Follow LinkedIn influencers
Here's one last tip. In most industries or interest groups, there are often several influencers that share interesting content on LinkedIn. Be sure to follow them and share their content. But again, the trick is to have your very own content marketing strategy and calendar so that you can regularly post throughout the year.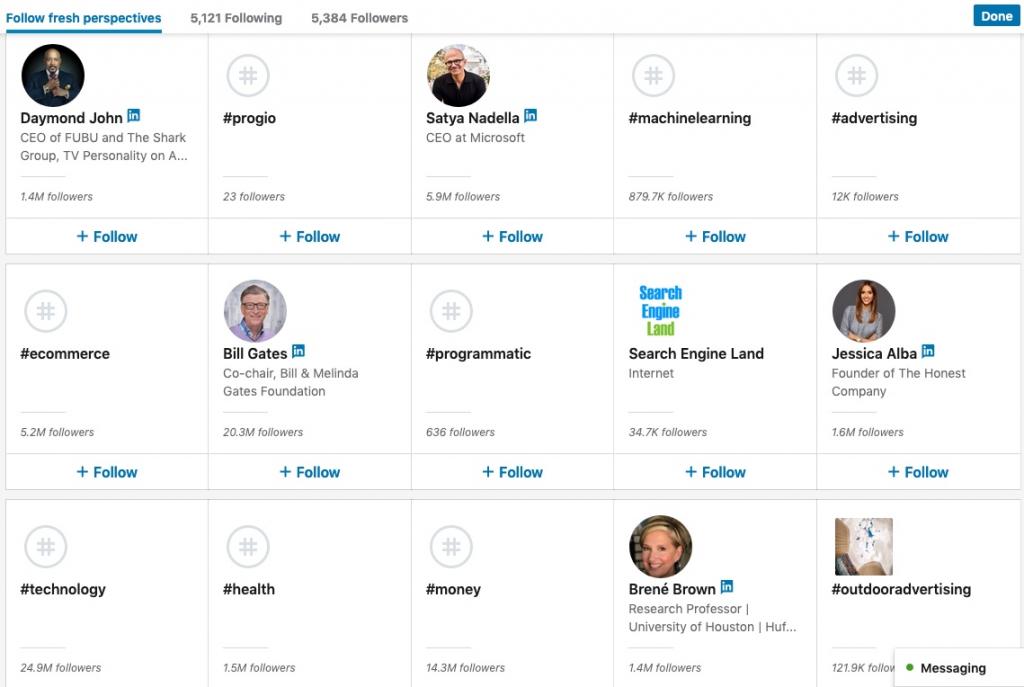 If you don't want to follow anyone in particular but would rather stick to a topic, you can now also follow hashtags. Simply go to your feed and see what Linkedin recommends for your profile, and see how your newsfeed will change starting now!