This is a guest post by Thomas Meriaux, French and digital marketer specialized in Chinese outbound tourism at Chinese Tourist Agency.
China is very peculiar compared to Western standards; social networks are only one channel among others that a marketer needs to completely understand in a travel marketing strategy to increase the number of Chinese customers for any given travel brand.
The vast majority of the Chinese tourists are tech-savvy above average, with high earners that use technology and information obtained online before making a decision.
The digital and social media adoption in China is thus very different than in the West. Here are a few reasons why:
China is the country with the most internet users, 634 million (45% internet penetration rate, 50% of the world's online users);
Chinese spend 25 hours online per week, increasingly connected via their mobile device;
70% of the bookings are made online.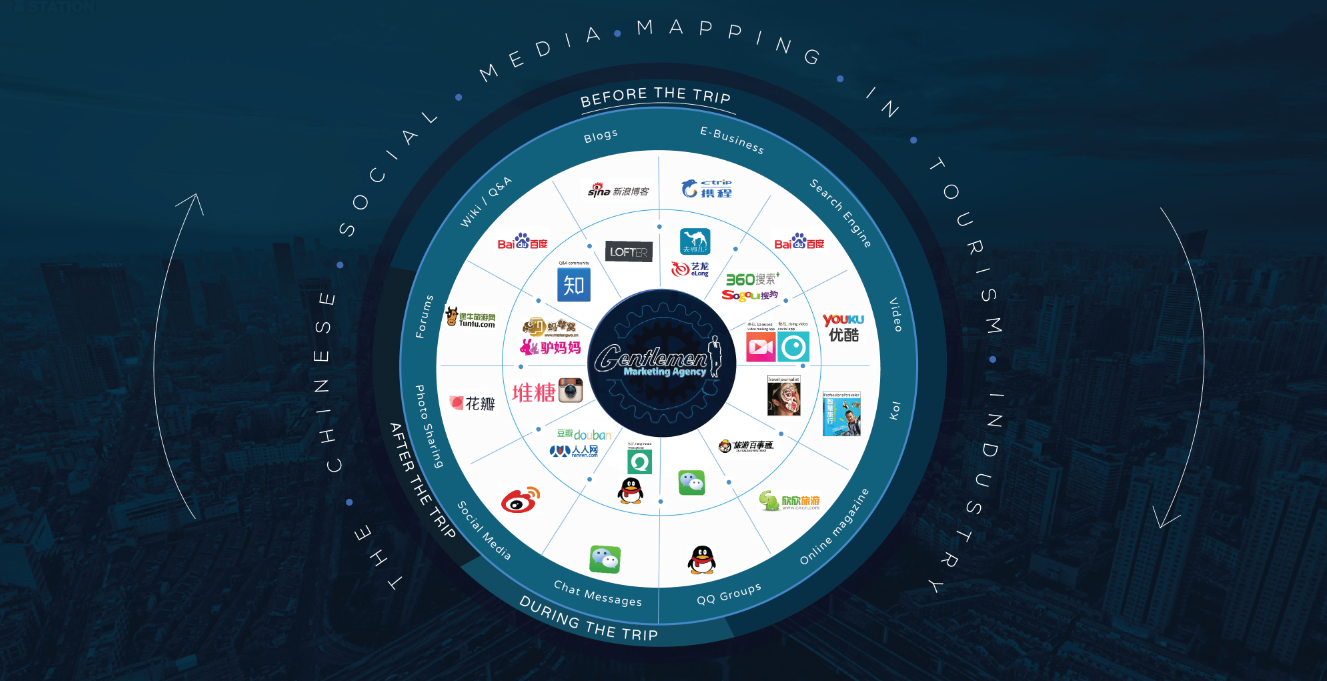 So, when you work in the tourism industry, you must be active on social networks. Let's have a look at five top social networks in China:
Weibo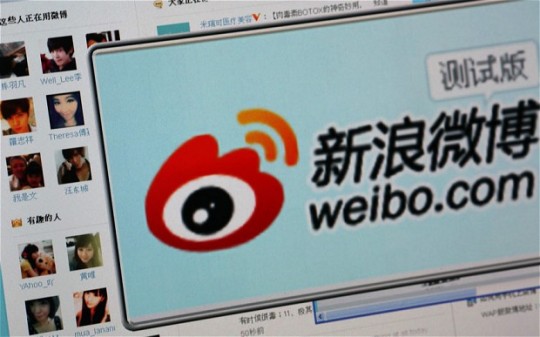 Weibo is a Chinese microblogging website created by Sina in 2009. It's one of the most popular social networking in China. It currently has about 500 million registered users and is a social network that allows agencies, hotels and resorts to stay close to their customers.
It's also where netizens will share content related to where they have been and what they did. They can like, discuss and share the user or brand generated content. Accounts have a number of followers, showing how influential a user can be. Some users are more important than others. These are KOL, Key Opinion Leader, that can greatly influence their huge community about a destination, activities or services they have used. Chinese tourists put a lot of trust in user-to-user generated content.
The more a user is seen as an expert (like the KOL) the more the content will have an effect on the choices users will make when they plan their holidays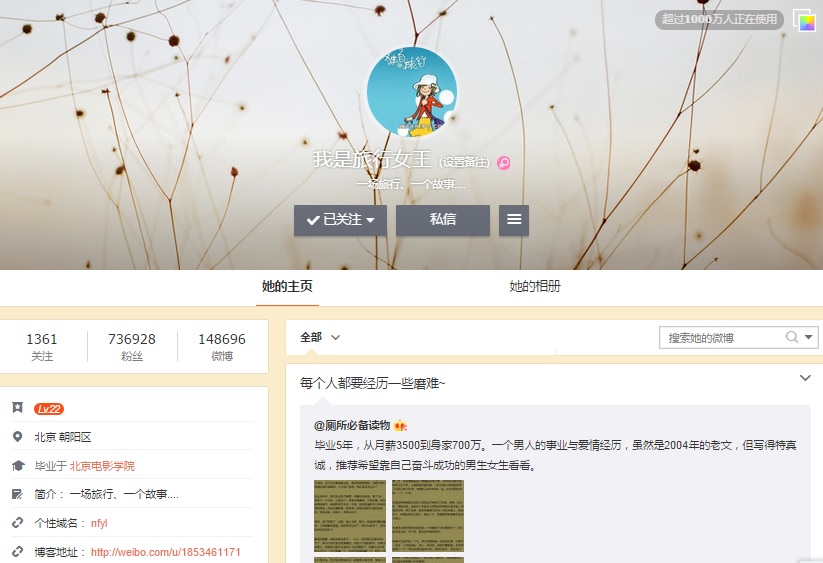 WeChat

WeChat is a mobile app that allows to send texts, vocals messages, photos and videos and to share one's location. It was developed by Tencent, a Chinese investment holding company that also owns QQ and QZone.
Originally called Weixin, WeChat is the most used messaging app in China and has started having a strong presence outside its domestic market with its English version. As of August 2014, WeChat had 438 million active users with 70 million outside of China, represented in more than 100 countries.
Since WeChat is what can be called a closed network, people can only see what others in their own network share. Chinese holidaymakers like to share moments, containing text, pictures often showing their trip in almost real time, where they stay and the people they are with.
For agencies and resorts, this can be of tremendous help to attract more Chinese tourists.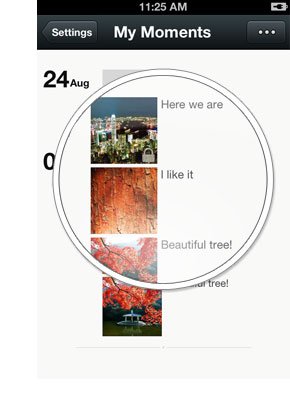 Youku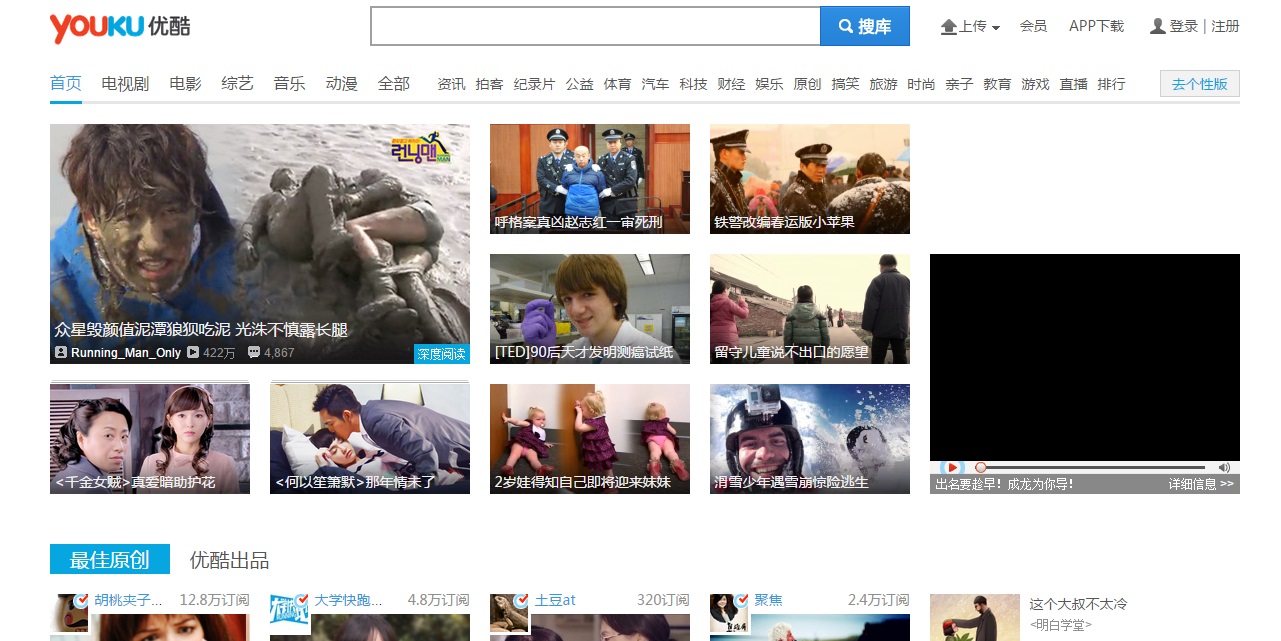 Youku is a video hosting service based in China, founded in 2003. It allows users to upload videos of arbitrary length. Youku has partnered with over 1,500 license holders, including television stations, distributors, film and TV production companies in China that regularly upload media content on the site.
Youku's video library includes many full length films and TV episodes. Viewers from around the world can see these films on Youku for free, though often with Chinese subtitles. On March 12, 2012, two of the biggest online video companies in China, Youku and Tudou, announced plans to merge. At the time of the announcement, Youku had 21.8% of market share and Tudou had 13.7%.
The name of the new company would be named YoukuTudou Inc. The site boasted a cumulative total of approximately 803 million unique views in the month of January 2012.
To promote a company, specially in the travel vertical, videos are a great tool. If you upload your videos on Youku, chances are a lot of people will see them and share them. Youku is the most famous video sharing platform in China where tourism agencies can submit their presentation videos.
Tieba
Tieba is is the largest Chinese communication platform provided by the Chinese search engine company, Baidu. It is an online community bound tightly with internet search services, one of the main business of Baidu. The website functions by having users search or create a bar (Forum) by typing a keyword, and if the bar has not been created before, it is then created upon the search.
It is very popular among Chinese people, boasting more than 300 million monthly active users. Being on this site will make people talk about your brand, and you can also help people by answering their questions.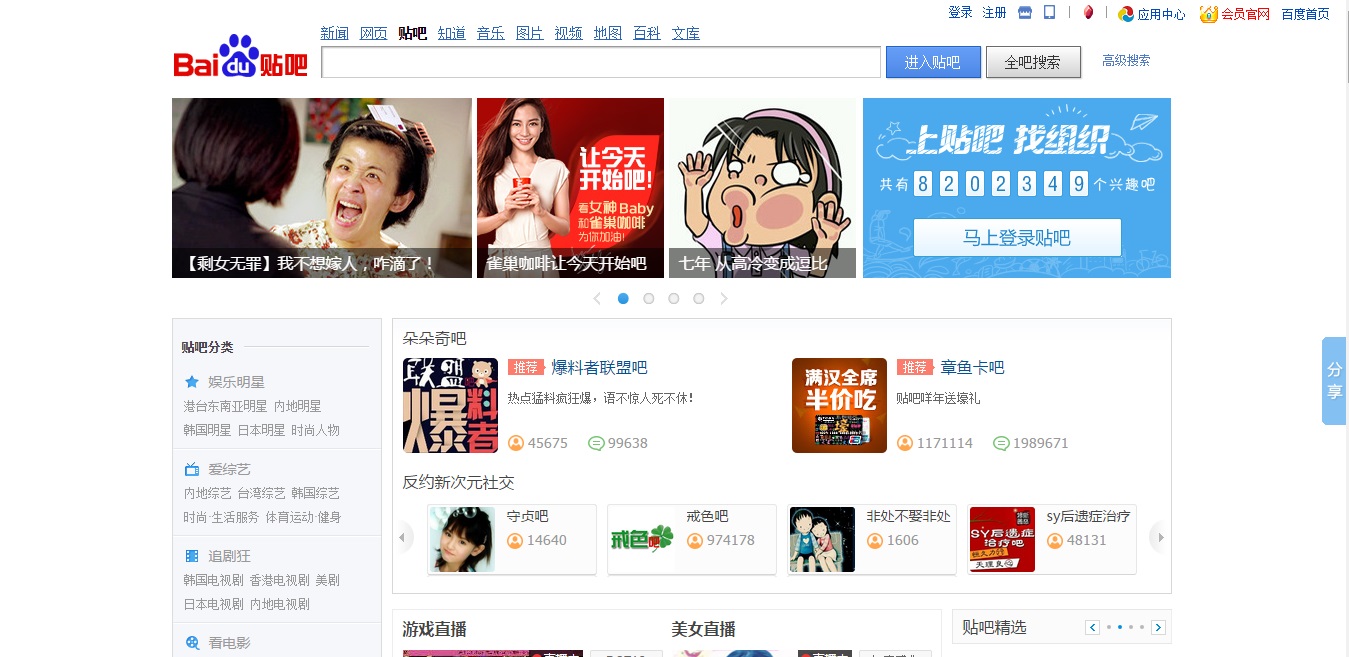 Qzone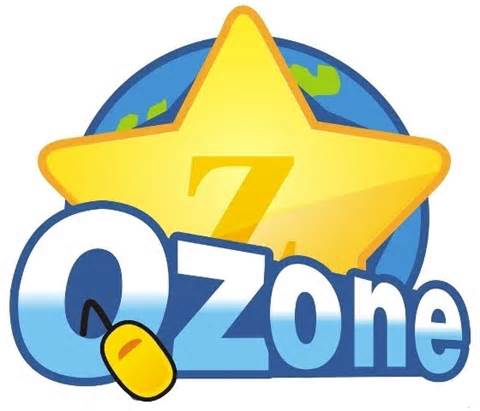 QZone was founded in 2005 by Tencent. This site allows people to write blogs, to hold a newspaper, to share and send photographs, to listen to music and to watch videos. It's a very complete site. Because it's really easy to use, Chinese people like to update their profile at least once a day.
Qzone is rapidly growing: as of November 2013, it already had 623.3 million users and by 2014 it had 645 million. 150 million Qzone users update their accounts at least once a month. It makes QZone one of the most active communities. This site is perfect to share experiences while traveling and to keep in touch with their friends. And it's perfect for travel brands wishing to share content and finding out more about what people think about your organization while living the travel experience.
The very high number of people connected to Qzone is partially due to the high number connected to the instant messaging app QQ. However people still share a lot of travel related information in a lengthier and more detailed manner than on Wechat's moments for instance.