Travel and hospitality brands range from destinations to hotels to restaurants, including attractions, transportations companies and various other organizations in between. Yet when it comes to having an effective digital presence, a performing website is key for any travel organization.
In a recent article, I gave you 5 SEO tips for travel brands. I thought I would go deeper into this subject today, specially since I have conducted over 100 website audits in the past year alone and can see some common fixes. Here we go.
1. Have A Clear CTA
The very first thing I usually ask whenever I work with a client who needs help or advice with their website is: what is the one main action you want a user to take?
Of course, there can be many actions possible, but usually only one stands out. Thus, a clear call-to-action (CTA) should be visible and if possible in the main menu. It could be, for example:
Asking clients to call you – show your 1-800 number!
Wanting people to download a brochure or ski area map
Getting users to subscribe to your newsletter or fill a request form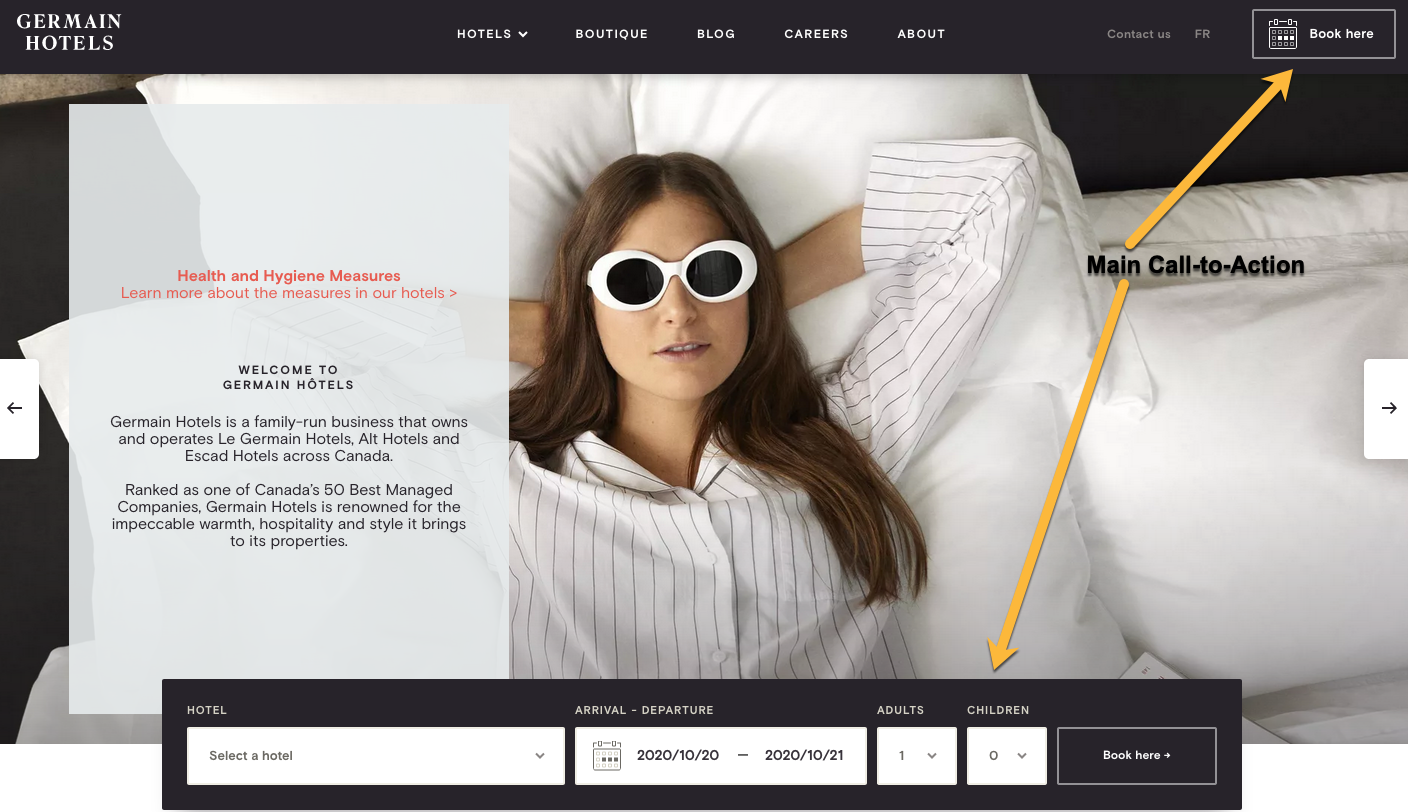 In the example above, Germain Hotels want users to book their next room directly online and have the "booking panel" in two places upon arriving on their home page, top and bottom. And when the user scrolls down, the sticky menu at the top remains, with the "Book here" button always visible across the site.
2. Define Titles and Meta-Descriptions
When search engines like Google, Bing or Yahoo "read" your website, they basically take a look at its structure. While it's important that keywords appear in copy across your website, it is even more crucial to have these keywords inserted on every page titles and meta descriptions.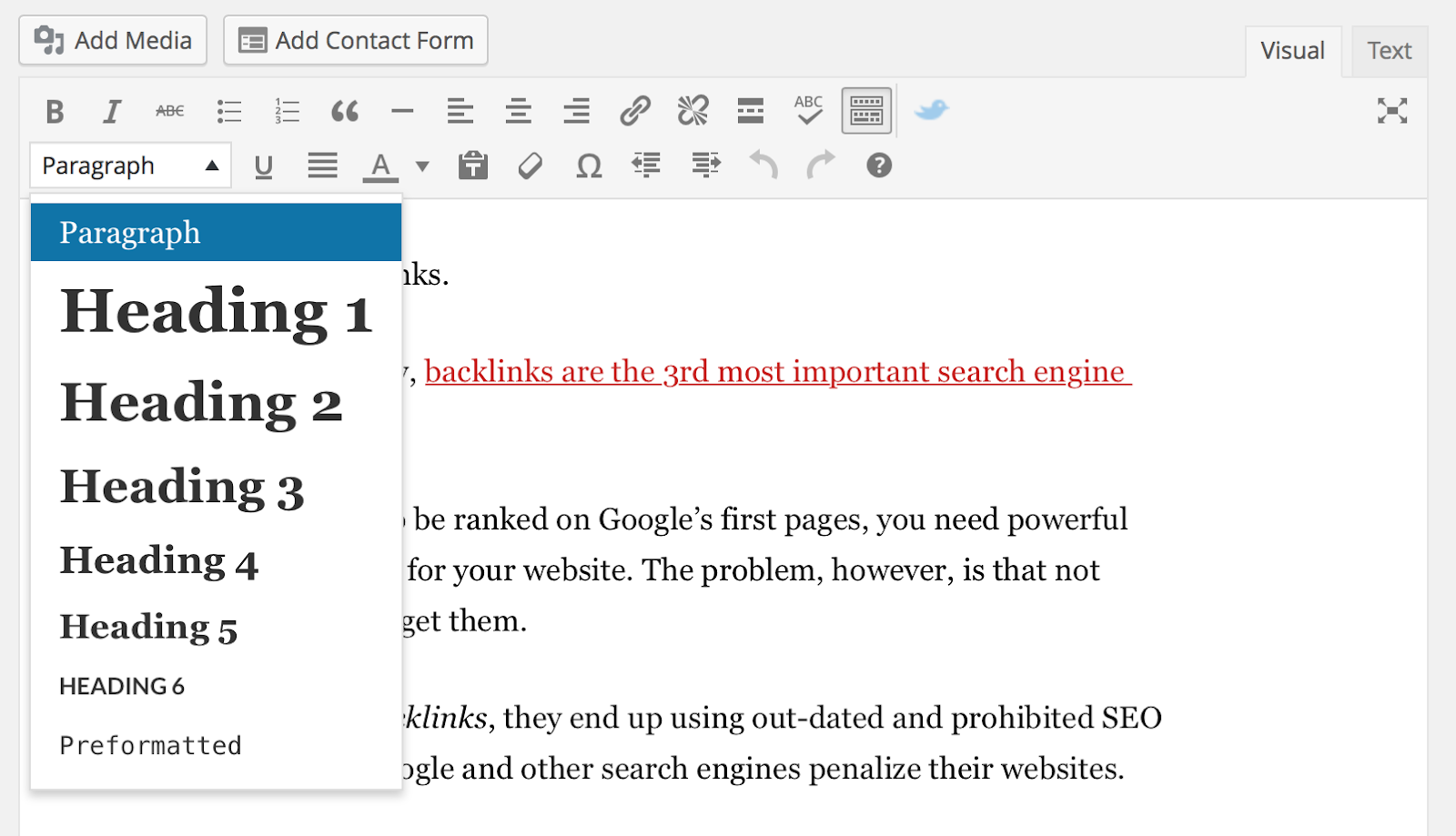 These keywords should also appear in subtitles, or heading tags (H2, H3, etc.) as they are known in SEO jargon. Furthermore, you will want to fill the meta-description to ensure that Google shows the best, most relevant text that summarizes what can be found on that page. If that isn't done in the back end, Google will simply scrape off the first elements of copy that can be found on that page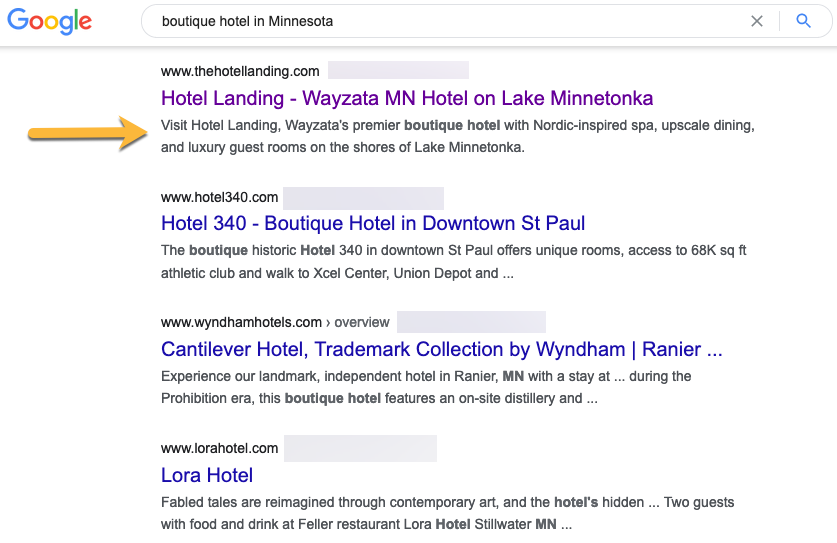 When searching for a boutique hotel in Minnesota, see how results vary. Only the Hotel Landing has a complete title for the page, as well as a meta-description that isn't cut off.
By the way, completing titles, subtitles and meta-descriptions is something that should be done not only on the home page, but on all pages of the site. If a site has too many pages to consider this possibility, focus on top 10 or top 25 most popular pages to optimize onpage SEO.
3. Work Up Your Images
Having powerful visuals, through photos, videos, infographics, charts or gifs, is of the outmost importance in travel. But powerful images doesn't mean heavy images. In other words, you need to make sure images on your website are in next generation format.
JPEG 2000, JPEG XR, and WebP are image formats that often include compression information embedded in modern browsers, allowing website images to be loaded faster.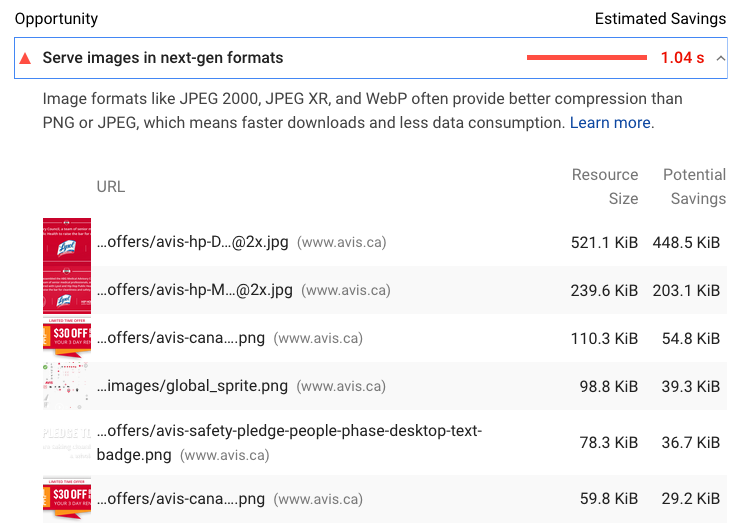 Conducting a basic test on PageSpeed Insights for Avis rent-a-car company shows that serving images in next-gen formats would shave off over a second in downloading speed, on desktop. This is just an example, which can vary per brand, per page and per device (mobile vs desktop).
Another important aspect to consider when it comes to images is ensuring there is a proper description and alternate text (or alt-text). Both these fields can usually be found in the SEO fields of your content management system.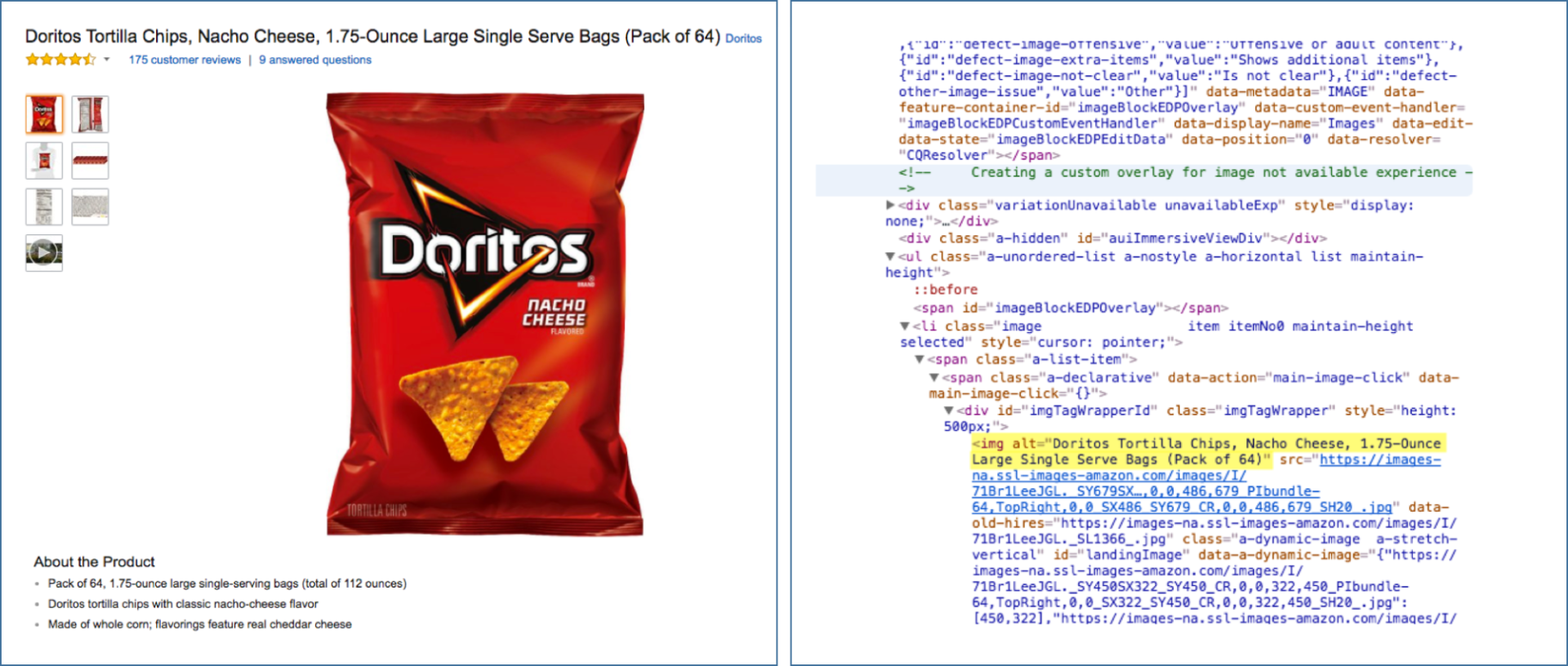 "Alt text is a tenet of accessible web design. Its original (and still primary) purpose is to describe images to visitors who are unable to see them. This includes screen readers and browsers that block images, but it also includes users who are sight-impaired or otherwise unable to visually identify an image"

Moz.com
4. Build A Linking Strategy
A website that ranks highly in online search is usually a website that has good domain authority. And one of the important aspects to get this authority is through a strategic link approach. This means getting quality external links to and from your site (outbound and inbound), as well as internal links between various pages of your site.
External links can come in various shapes and forms, including:
Link from your regional destination marketing organization
Trafic from industry partners and affiliates
Links from articles on blogs by travel writers, media outlets and influencers
Repertoires and review sites like Google, Yelp, TripAdvisor, Yellow Pages, Wikipedia and so on
As for internal links, they should be considered at various strategic areas of your website, starting with your homepage. Yet, we are also seeing an resurging popularity for FAQ sections, where quick answers are given but more detailed explanations are provided through a link to the relevant section on the site. FAQ a key factor to help your site perform for vocal search, too.
Read also: How To Optimize Your Site For Voice Search
5. Pay Attention To Analytics
Last but not least, make sure you regularly take a close look at your Google Analytics dashboard. Some of my favorite metrics include:
Google Search Console
Observe what queries are made by users in order to reach your website. Some keywords are given, like your brand name. But sometimes there are gems in here that can help you with getting the right keywords not only into your website copy (including titles, meta-descriptions and images) but also Google ads campaigns.
PageSpeed Insights
A slow-loading site is a website that will be penalized by Google. Or rather, users just don't have the patience and won't wait until it loads before moving onto the next organic results found during an online search.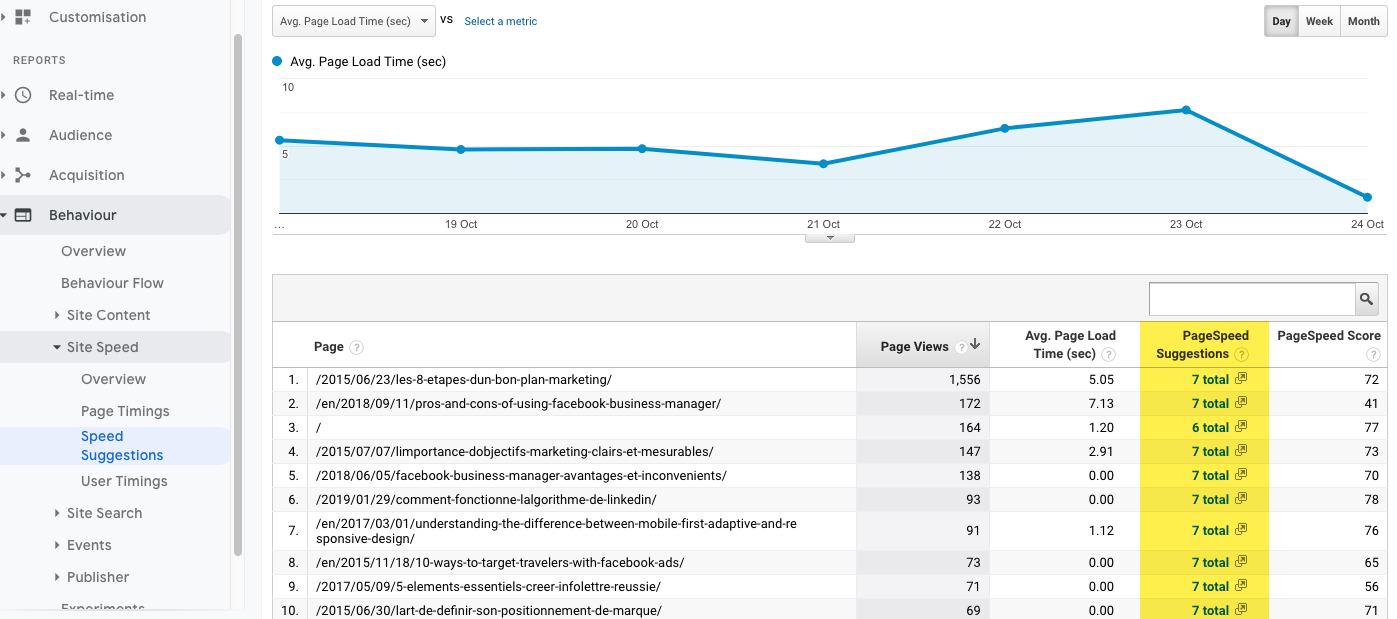 Sources of Trafic
I also like to monitor where trafic is coming from, to make sure organic and direct trafic are the main sources. You don't want to depend too strongly on paid trafic, as you get caught up in a spending conundrum. Nor do you want to have too much trafic coming from social, knowing how things change quickly when it comes to algorithms and Facebook in particular decreasing reach on both organic and paid content.
Let me know what are some of your top tricks or hacks in order to get a performing website by letting a comment in the section below.