The last months of the year are often synonym of a time to reflect, plan for the year ahead, network with peers and learn from case studies and/or best practices in any given industry. In the travel marketing vertical, it is perhaps even more so as many organizations have seasonal operations, and many tend to be busy during the summer period between May and September in particular.
But regardless of the industry, a recent survey conducted by Korn Ferry shows that one of the key concerns for Chief Marketing Officers (CMOs) is "staying ahead and taking advantage of the digital techology trends (social media, mobile)".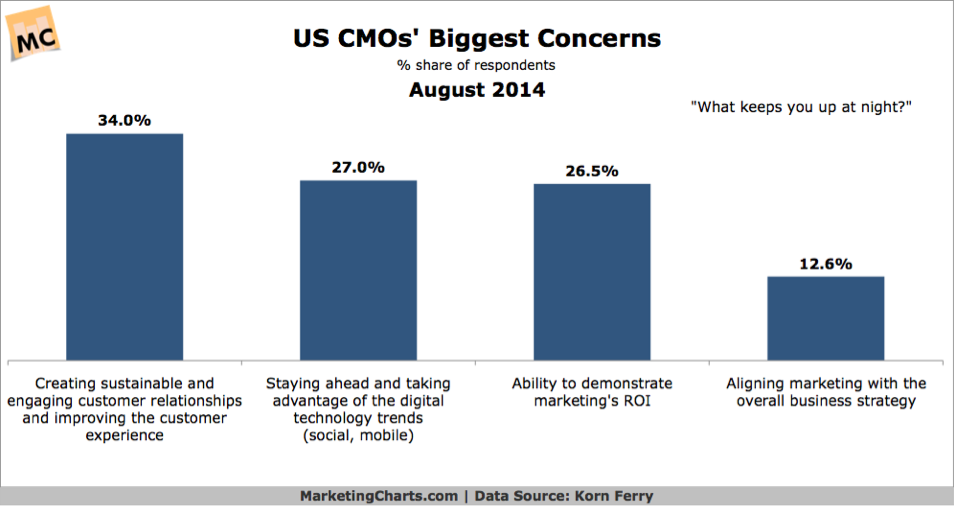 So bearing this in mind, here are five conferences I strongly recommend for travel marketers interested in staying abreast of what's hot & what's not in our great industry, in particular with regards to technology trends.
Organized by the folks at Eye for Travel, this is their biggest annual gathering, with some 90 speakers and 500 attendees from the travel biz, including transportations, DMOs, hoteliers and a variety of providers, mingling and sharing best practices. I have attended a few events organized by Eye for Travel in the past, and their events always feature hands-on, tangible case studies and speakers.
As the conference name says, it's all about distribution channels, solutions and challenges, from GDS to social to mobile and everything in between. This year marks the first time the event will be held in the Big Apple, after many years in Las Vegas. NOTE: There is also an equivalent event, held specifically or European travel practitioners and the next one is coming up in London, on May 6-7, 2015.
TBEX, also known as the Travel Blogger Exchange, is perhaps one of the best events where travel bloggers and journalists can rub shoulders with travel destinations from around the world, in both an informal setting as well as planned speed-dating appointments.
Every year, there is a North America edition as well as a European version, with lots of pre- and post-activities around the chosen destination (this year, Cancun and Athens). I attended last year in Toronto where over 1,000 travel bloggers and various media were in attendance, and aside from the obvious networking opportunities and great functions, there were a few really good panels and speakers, from both the travel blogger and travel destination perspectives.
Back in 2009, I was fortunate enough to have participated in the hosting of the annual ATWS in the Charlevoix area, in the province of Quebec (Canada). Over 650 delegates now participate in this annual event meant to discuss and share experiences geared towards adventure travel suppliers and destinations from around the world.
This year, the event will be held in Killarney, Ireland, and promises to be sold-out. In fact, the event website claims registration is now closed, but you can try your luck with the waiting list… or plan ahead for 2015, by contacting the folks at the Adventure Travel Trade Association!
If you work in the travel & hospitality business, then you are most likely to be familiar with Skift, even though the brand is only two years old. Skift is a travel intelligence company that offers news, information, data and services to professionals in the travel industry and professional travelers via their blog, newsletters and special reports.
This Global Forum is their first, with a them likely to spark some interesting discussions: The Future of Travel. There are already 19 speakers and talks confirmed, so it should make for a very busy and insightful day!
5. Social Media Tourism Symposium (Nov. 19, in Nashville)
Organized by Think! Social Media, the Social Media Tourism Symposium claims to be the only conference of its kind providing an opportunity for destinations and tourism businesses to share ideas and learn more about how to leverage social media within the tourism industry. It started off with a two-day conference a couple of years ago in the United States, but there are now European and Australian editions of this event as well, held on a yearly basis.
I have not attended personally, but I know many industry colleagues who have been and could only rave about the quality of content shared during these events. I am also told the evening functions are a blast, but you know the saying: what goes on the road, stays on the road…
ALSO NOTEWORTHY
There are obviously other shows, seminars, conferences and summit taking place during the Fall, Winter and other seasons as well, not to mention events that don't focus specifically on tourism or travel marketing, but that could equally beneficial to attend. Listing them all would be a daunting task. Nevertheless, I thought I should also mention these upcoming events too:
For its 15th edition, the theme will be "Staying Ahead of the Digital Curve". Held in San Francisco on October 8-9, this is a great event for travel destinations wanting to share best practices and hear from leading companies such as AirBnB, TripAdvisor, Google or Facebook.
Also known as "The PhoCusWright Conference", the event will be held in Los Angeles, on November 11-13. A great opportunity to meet and mingle with travel industry insiders, C-level executives and disruptive technology start-ups all in one place!
Not at all travel-related, this online event is organized by the folks at Social Media Examiner and is perhaps one of the largest ones in the world, so no need to… travel, ironically! A great line-up of over 40 speakers and webinars spread over a three weeks period in October.
Are there any other events out there you think should have been mentioned? Do let me know in the comment section below.