I recently returned to the default world – or real life – after attending my very first Burning Man last month in the desert of Nevada, in the ephemeral Black Rock City to be more accurate.
Whoah! I had been preparing for the last couple of months, but as anyone who ever attended this event will know, you can never be totally prepared for Burning Man! And that's fine as it is. 🙂
What's Burning Man?
What exactly is Burning Man? It's not a festival per se, as there are no front-running performing acts, famous bands or a programmed lineup.
Truth is, 70,000 people gather for a week in the desert to create an ephemeral village, where art meets creativity, with folks dressing up and letting go of their inner self in a smorgasbord of sex, drugs and electronic dance music (EDM). Yup, quite the program!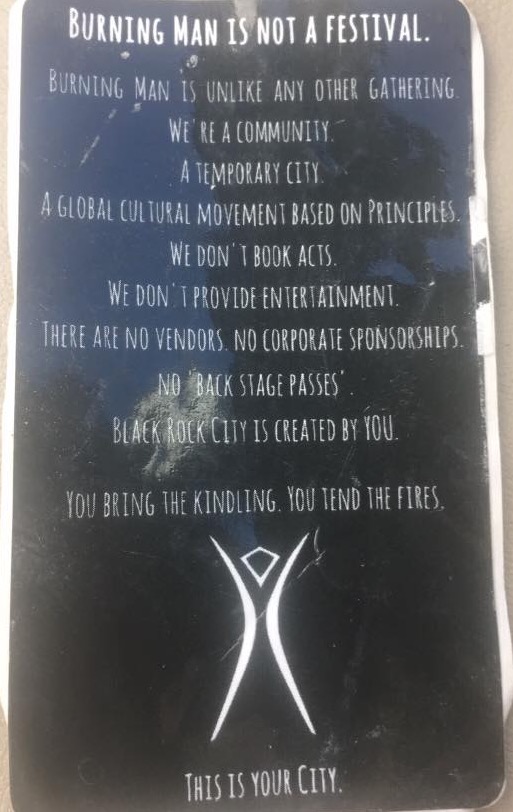 Much has been said about the event, some true, some not. One thing is for sure: it's an experience to be lived at least once in a lifetime – or more as I am hoping to return, that's for sure!
I guess you could say Burning Man is:
A week-long festive event! Not a 24 hour rave, not a weekend-long party… but 7 days!
The event takes place in a hostile environment, in the middle of the desert, with blazing heat, no water, no electricity. Unless you bring your own generator and water supply, of course.
Temperature rises to 40 degrees Celsius by day (or 110 degress Farenheit), while it dips to 10C (or 45F) after sunset.
There are naked or costumed folks everywhere! One moment, you cross a family with young children, then a gay couple holding hands and finally a naked 70 year-old riding his bike…
You could be doing yoga stretching in the morning, meditation in the afternoon and dance the night away 'til the wee hours after the sun rises.
Police presence and first aid access are not mutually exclusive with folks indulging away in alcohol and other legal or illegal substances…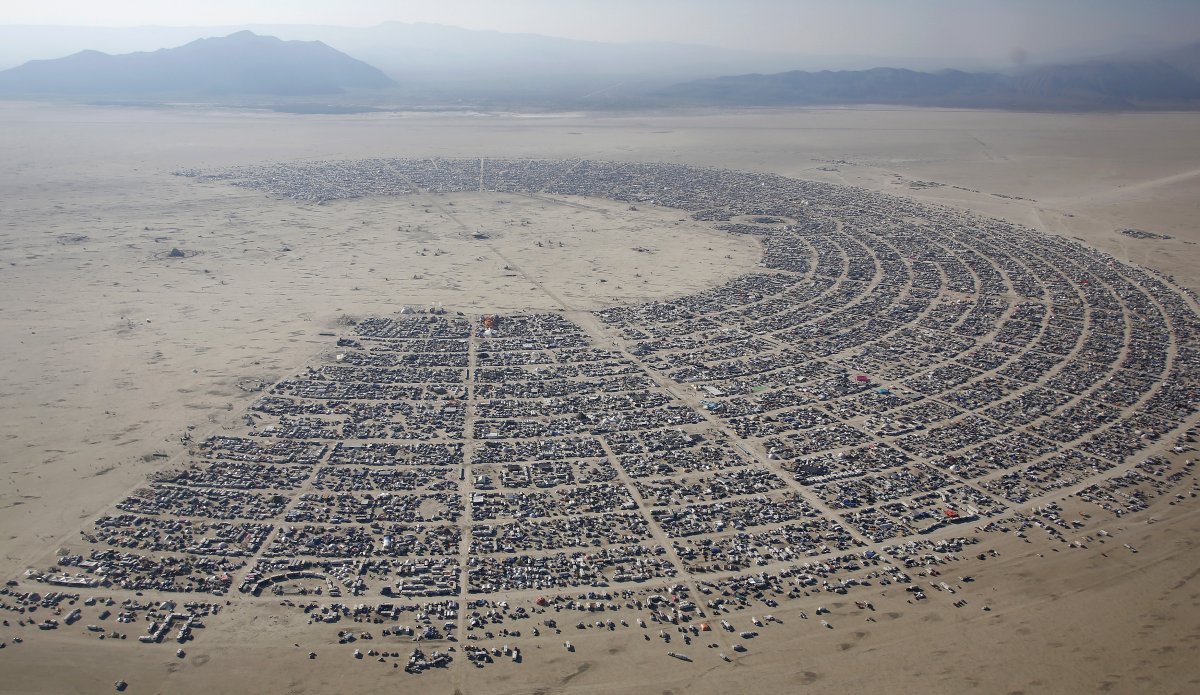 On that note, as usual I could not help taking mental notes while attending my first burn. So here are five learnings travel marketers can take away from such an event:
UGC before the acronym even existed
User Generated Content (UGC) is all the rage when it comes to online travel marketing.
We all know travelers now trust reviews from a pure stranger over a slick, paid advertisement by hotels or airlines. Or that pics and videos shared by fellow travelers will have more credibility, or authenticity, than similar media shared on a travel brand's Facebook or Instagram official account.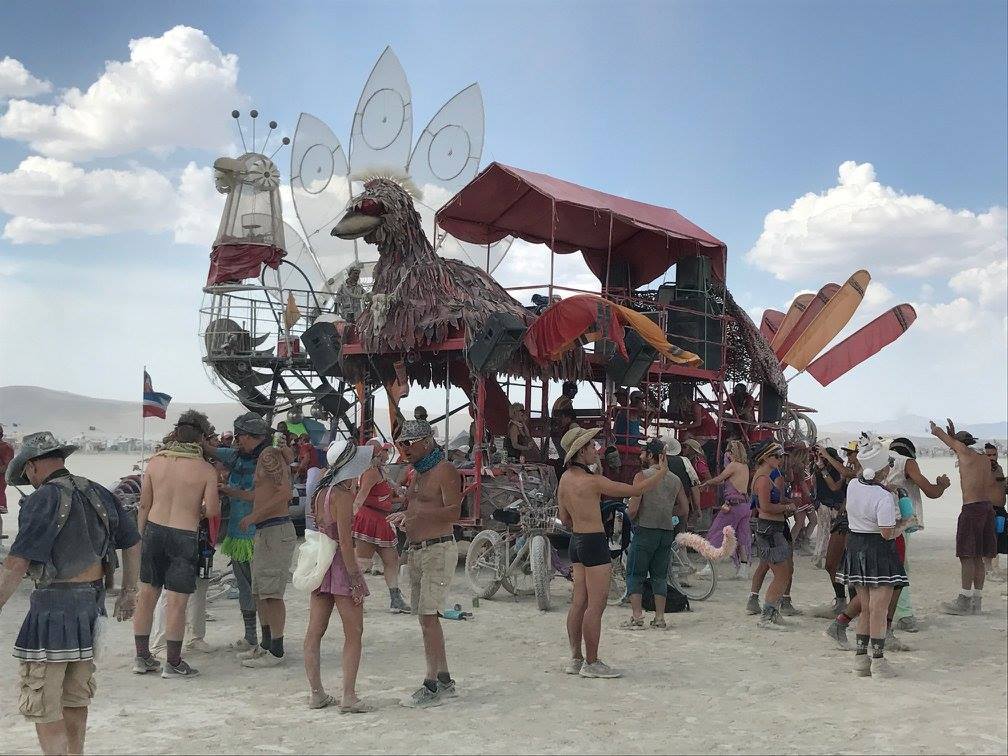 An event like Burning Man could not exist without the contribution of every single participant, in particular those who create mutant vehicles, art cars and original crafts that can be found all over the Esplanade and Playa, not to mention all the activities happening on a daily (and nightly) basis across a multitude of camps.
Even if you don't have much of an artistic or creative bone in you, you can still participate through gifting, which is basically the underlying economy during Burning Man.
That's right: no money required here, except to buy coffee or ice. Everything else is basically based on self reliance… or depend on gifting and receiving!
Plan well, execute flawlessly
This year was the 31st edition of the event, and you can tell the organization knows where the potential pitfalls are. The success of the event lies in great part on volunteers, for example when arriving onsite where huge line-ups will take place.
Not to mention when the event ends and everybody want to leave more or less at the same time, even though there is only a small road out of the area leading to the small town of Gerlach.
The fact is, Burning Man is organized chaos. Once you arrive on the Playa you must choose an area to set up camp, unless you are already part of an organized camp.
Organizing well is key
This may seem daunting at first but one quickly realizes that all the streets are set up in an organized fashion, with alphabetical names on one axis, and time zones on the other.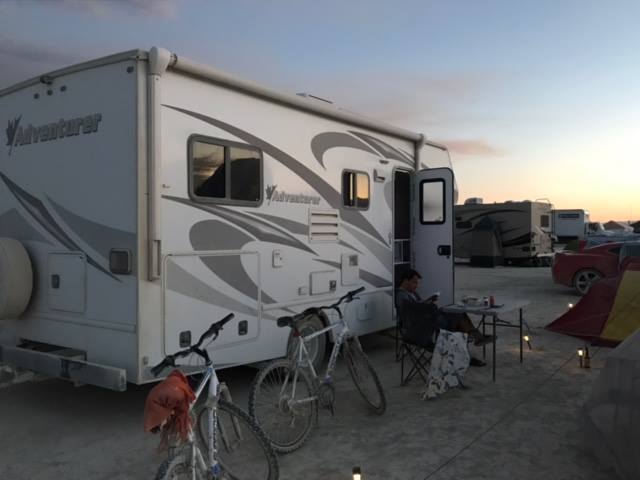 Tickets are sent by mail prior to the event, along with printed documents – or survival kit – with everything one needs to know to make the most of Burning Man, specially if this is your first burn. And upon arrival, after swiftly going through security, participants are handed an extensive printed program for upcoming days.
Finally, a detail that struck me: there were over 1,800 port-a-potties onsite, which is a very reasonable ratio for 70,000 participants, taking into consideration that many folks have their own RVs and facilities.
These public washrooms were cleaned and emptied every other day or so. There is also a strong emphasis by all participants to do their own effort and not generate any MOOP (matter out of place), or garbage.
If and when a crisis arise, address it
The 2017 edition of the event was sadly marked by the death of a participant who threw himself in the raging fire of the Burning Man, on the final Saturday night. A tragic event, not only for friends and relatives but also for other participants who witnessed the tragedy firsthand.
In this era of social media and instant messaging, the news quickly spread all over and beyond the event itself, spilling into mass media.
It was interesting to see how fast Burning Man issued an official statement in the following hours, and how various social media groups – official and non official – jumped in to discuss the topic, ranging from onsite security to mental health issues.
Too often, organizations tend to duck their heads under the sand hoping the controversy will simply go away. There's something to be said about addressing the issue head on and deal with the situation, as sad and tragic as it may be.
Evolve and adapt
When Burning Man started back in 1986, the event was held at Baker Beach in San Francisco, with a couple hundred participants. Early 1990s, it moved over to its present location in the Nevada desert, at Black Rock City, reaching 10,000 participants by 1996, and over 30,000 participants a decade later. By 2011, Burning Man had to face the reality of reaching the maximum viable capacity, at more than 65,000 participants.
Becoming a "sold out" event meant putting contingency measures, including a new lottery system to access even tickets, which lead to dissatisfaction and outcry, specially from long-time participants who now may not be allowed to participate due to the randomness of the process.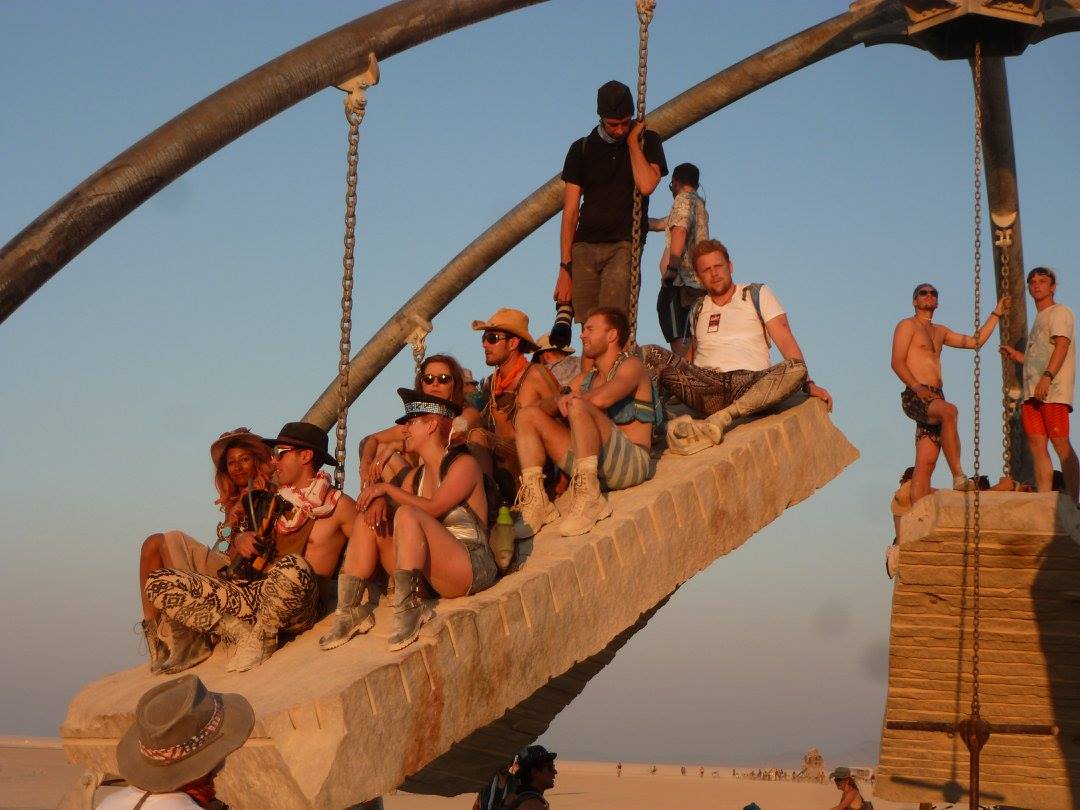 The event itself has also changed in nature, with camps becoming more turnkey in some cases, and art infrastructures growing in size and sophistication.
Bikes, which were at first an original mode of transportation, have become omnipresent, representing even a potential problem when too many owners "forget" them at the end of the event.
Not to mention the local runway which has seen an increase of private jets and rich & famous celebrities coming only for a few hours to party, going somewhat against what the event was meant to be in the first place.
All of these changes are neither good, nor bad. They simply mean change, and Burning Man has no choice but to address them all, and adapt accordingly, which it has done pretty successfully in the past 31 years!
Communicate, communicate, communicate
Last but not least, the importance of communications can never be underestimated and Burning Man gets it. A regularly updated website, weekly newsletters, active Facebook pages, various Twitter handles… not to mention printed documents sent out with tickets, in case participants have not read the online version or simply for folks who won't bother to read digital documents.
Once onsite, there is a live radio broadcast, printed newsletter and Twitter feeds that update about traffic, in particular on the way in and out, during Exodus.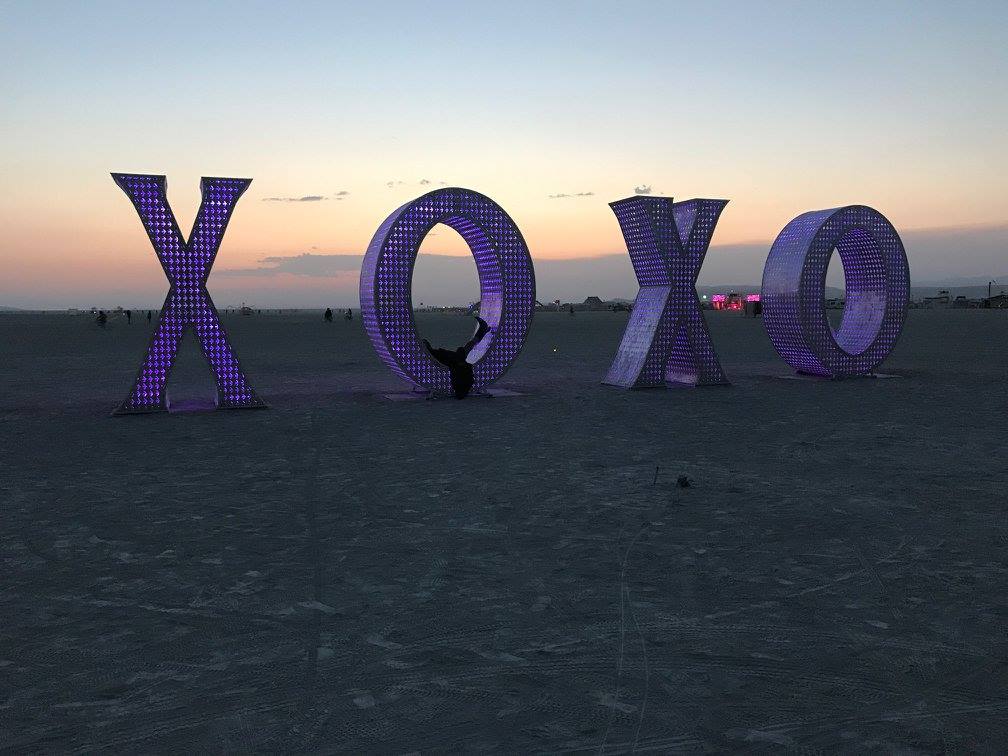 Now there will always be folks who say they were not aware of the 10 principles of Burning Man, even though these are communicated in many ways, onsite, before and after the event, in order for all participants to be knowledgeable… and respectful.
By the way, here they are:
Radical Inclusion
Gifting
Decommodification
Radical Self-reliance
 Self-expression
Communal Effort
Civic Responsibility
Leaving No Trace
Participation
Immediacy
Having said all that, could the event be improved? Of course, just like anything else. The key to success, for Burning Man and other similar events, lies in introspection and gathering feedback from first-timers and long-time veterans alike.
But I have no doubt BM will adapt and evolve as it has over the past 30 years.
Will I return in the future? You bet. Perhaps not the same way, independently, but rather part of a camp in order to get a better sense of community. We'll see! 🙂
Save
Save
Save
Save
Save
Save
Save
Save