Before sending your first newsletter, it is important to learn about the email marketing platforms that are available on the market. By asking yourself the following questions, you will be able to better determine which one is best for you:
Based on your needs, which platform offers the best value?
Do you prefer paying on a monthly or annual basis?
Do you want to test-drive the platform before committing to it?
How many current subscribers do you have? How many more do you project having over the course of the year?
Most email marketing platforms offer a pricing plan that is based on the number of subscribers you have and the options you choose.
What is the maximum number of emails you can send out?
How many emails are you planning to send this year?
Can you customize your newsletter design?
Can you manage your subscriber list?
Make sure you take the time to fully understand the options each platform offers to find the best platform that suits your needs.
To help you in your research, we have put together a list of some of the most popular email marketing solutions, along with their pros and cons, and pricing plans, which are normally in US dollars (USD).
[Click here for an overview of this solution.]
Active Campaign is one of the most popular email marketing platforms in North America. While MailChimp is well-known here in Canada, Active Campaign is a solution tailored to intermediate users of email marketing.
In addition, the pricing plan is very affordable for businesses that already have a subscriber list. In fact, the prices are lower than those offered by MailChimp!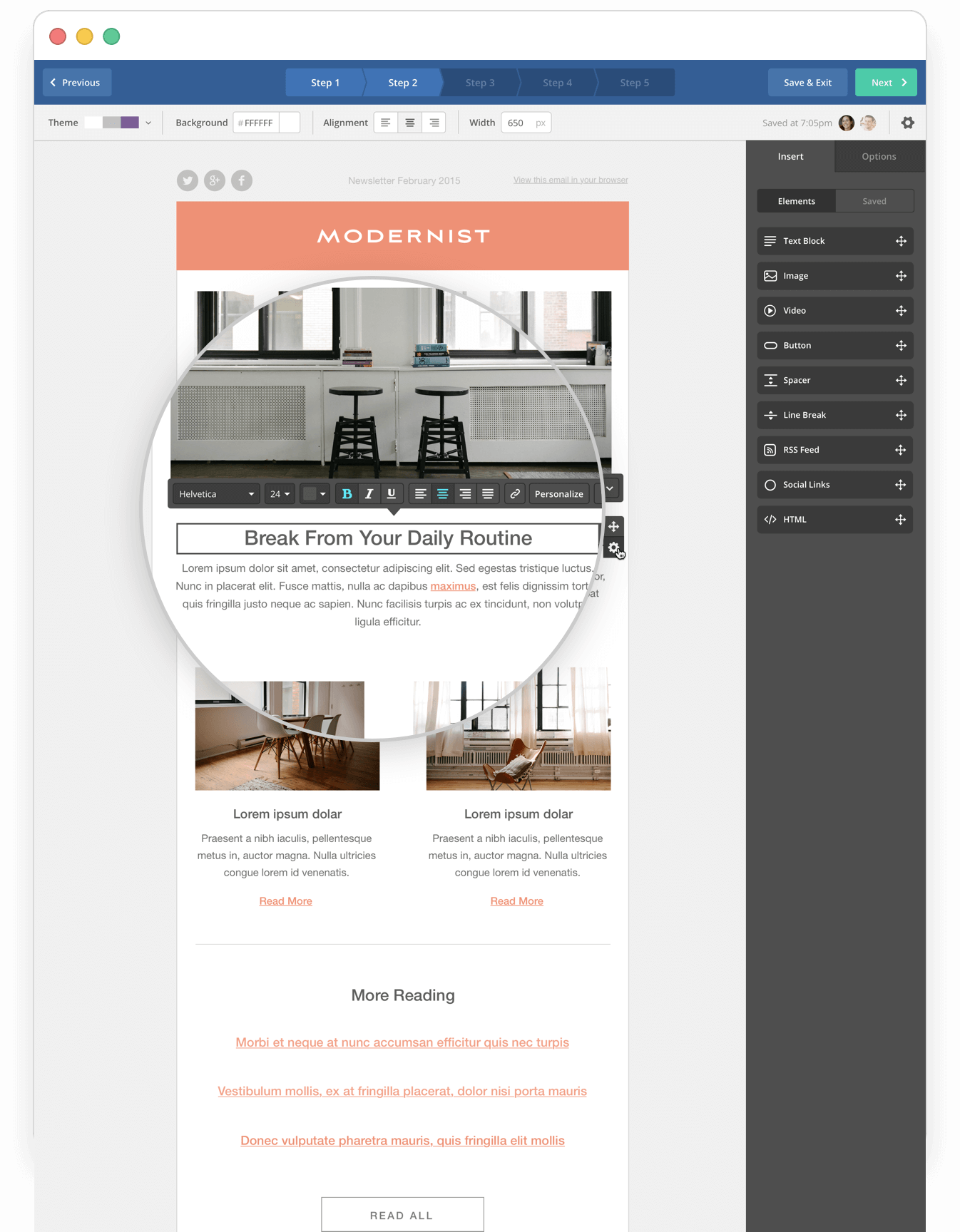 As mentioned before, several email marketing solutions fix their pricing based on how many subscribers you have. The more subscribers you have—to whom you'll send your newsletter—the higher the cost. This logic also applies if you send out several newsletters to your subscriber list.
The entry-level price for Active Campaign is $9/month for 500 contacts. However, you have a 14-day free trial to determine if its right for you and figure out the user interface.
After this period, if you reach 2500 contacts, for example, the price increases to $29/month and $70/month for 10 000 contacts.
Pros
Affordable pricing
Complete and sophisticated automation features (automatic email replies)
CRM included
Easy means to segment lists
Ability to conduct A/B testing
Ability to create SMS campaigns
Active Campaign distinguishes itself from other email marketing platforms because it has an integrated, full-featured CRM and advanced automation options.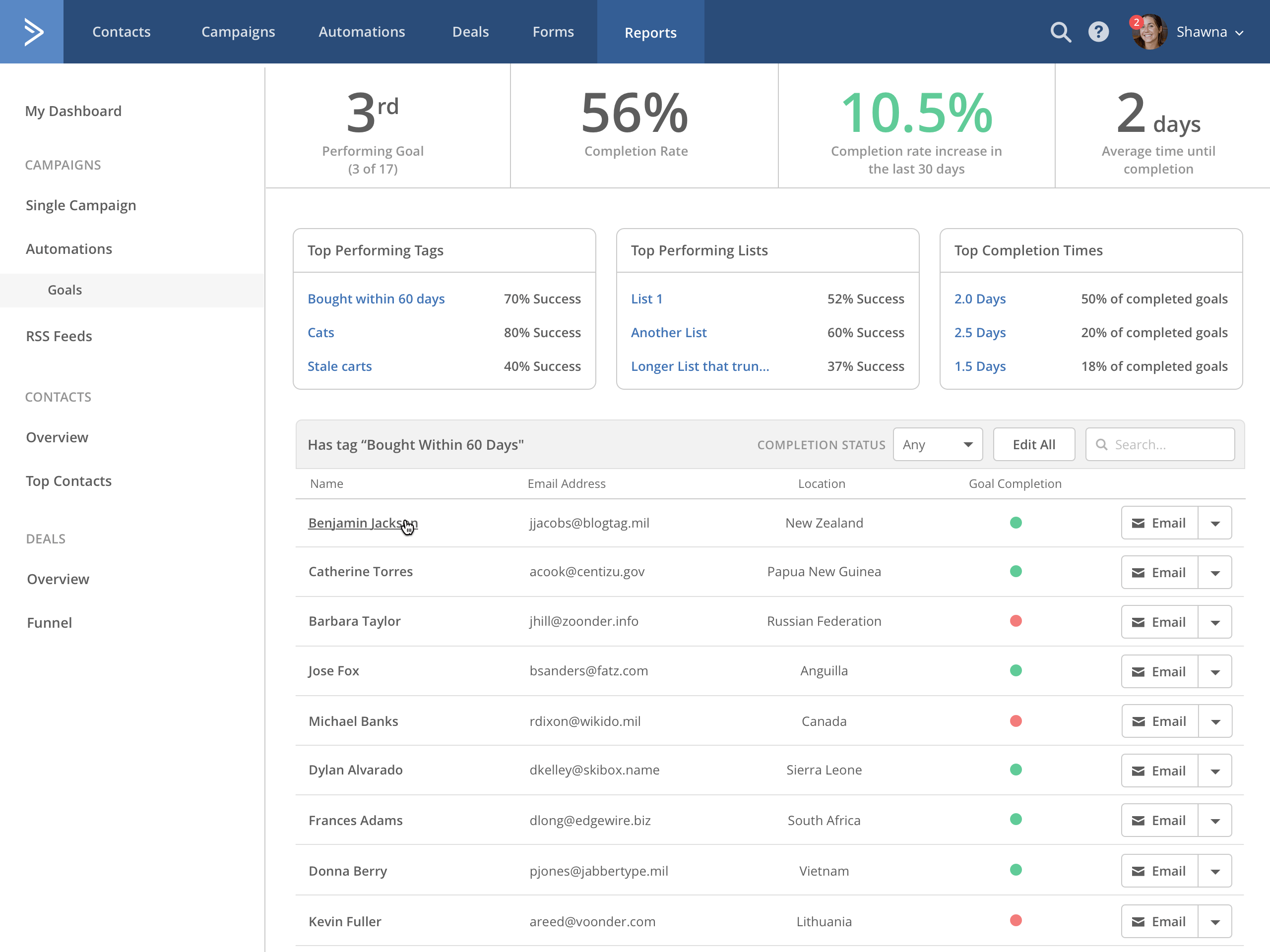 Cons
More complex for beginners
You cannot create landing pages
GetResponse is a great alternative to try out as it is available in various languages. From a pricing standpoint, it is an affordable solution with several pricing plans to choose from. What's more: you can try it out free for 30 days.
Then, if you have less than 1000 contacts, you can pay $15/month for the basic version and $25/month for 2500 contacts. These entry-level plans do not give you access to all of the platform's features; however, you can still get your money's worth, depending upon your email marketing needs.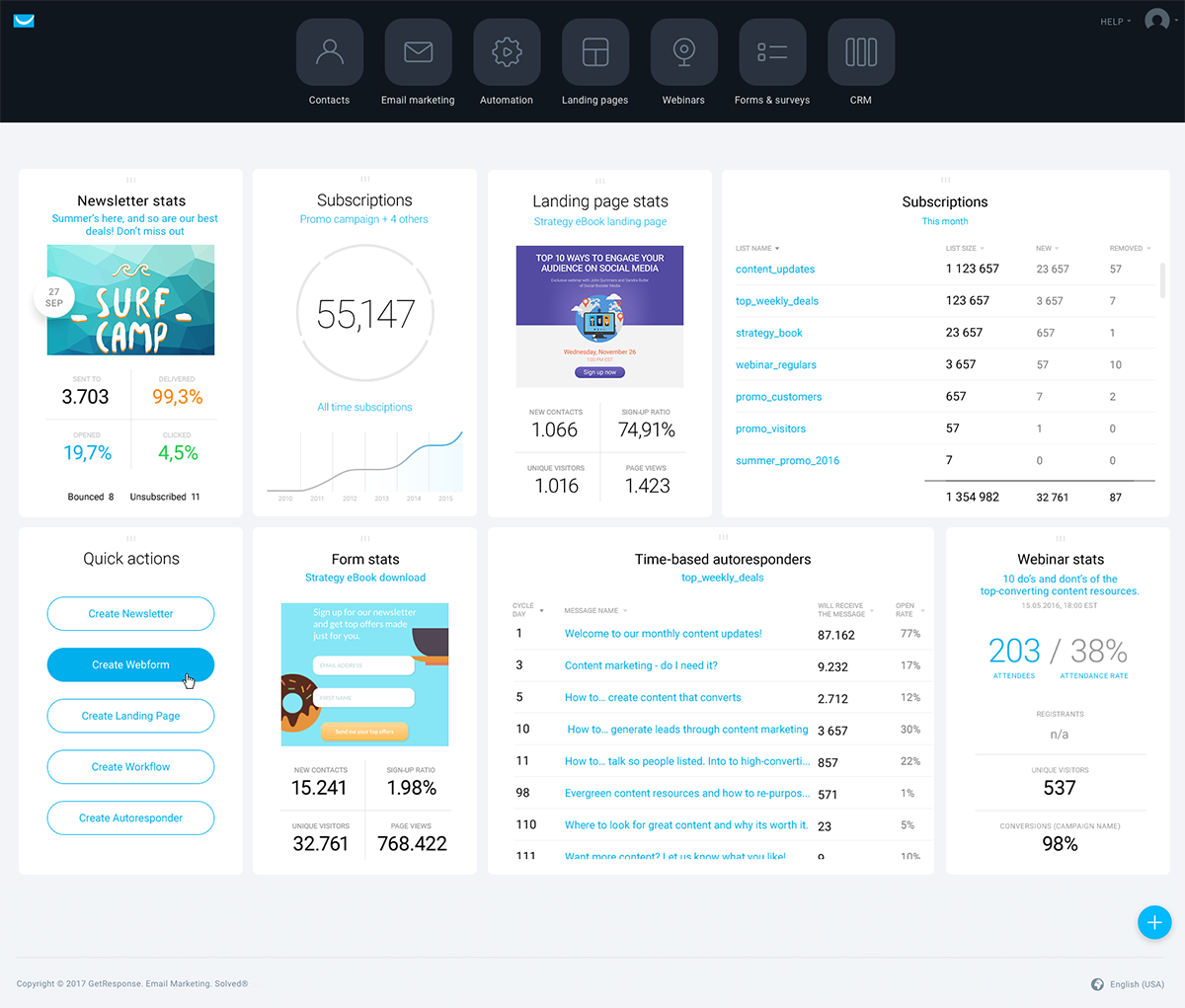 Pros
Affordable pricing
Easy to use
Available in French
Ability to carry out simple automation
Ability to design simple landing pages
Ability to conduct A/B tests
Ability to create webinars
Cons
MailChimp is the ideal email marketing solution for freelancers and small business owners. It is extremely easy to use and you can sign up for a free account if you have less than 2000 subscribers. This is a very generous offer! However, if your subscriber list considerably grows, it can quickly become much more expensive than other platforms.
For example, you will have to pay $30/month for 2500 contacts and $80/month for 10 000 contacts.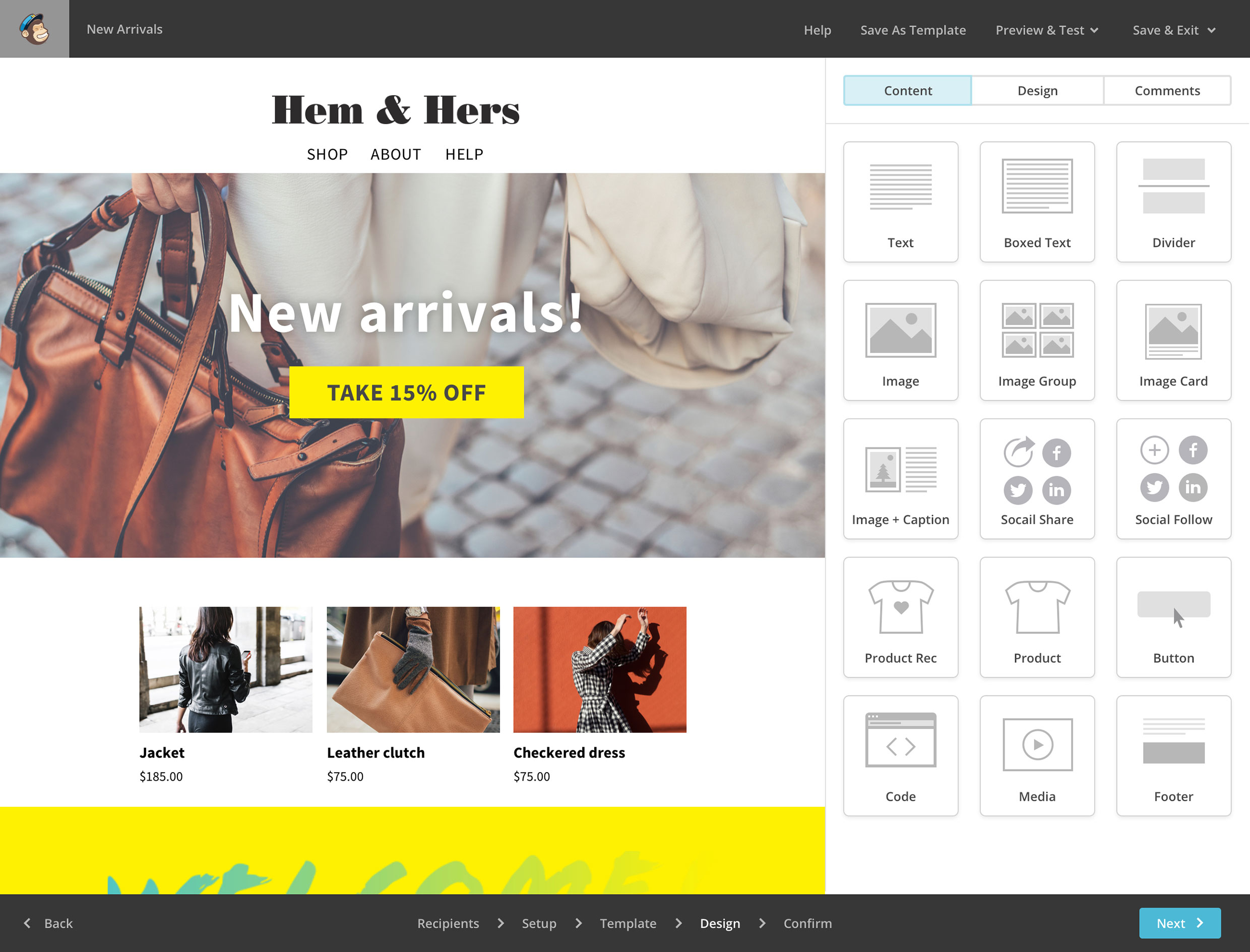 Pros
Free account (for less than 2000 subscribers)
Very user-friendly
Integrates with many different applications
Highly popular, well-known and used by most businesses and marketing professionals
Cons
Can be quite expensive when you have more than 2000 subscribers
Limited options to segment lists
Basic automation
There are several Canadian email marketing solutions to try out, such as Cakemail and Cyberimpact, which offer French versions. With Montreal-based Cakemail, you can take advantage of a 30-day free trial and the prices are pretty affordable.
For $8/month, you can send your newsletter to 500 contacts and $24/month for 2500 contacts and an unlimited number of emails. However, Cakemail doesn't have as many options as other email marketing platforms. It is a good solution if you truly want to "buy local."
Cyberimpact offers a free account if you have less than 250 subscribers. The platform is bilingual and pricing is in Canadian dollars. So, if you have 2500 contacts, you'll pay approximately USD$36/month.
I actually only discovered this company recently even though they power email and newsletter strategies for some of the biggest brands in the province of Quebec and more and more across Canada and Europe. And not just in travel but across various industries, including some highly regulated ones like banking and financial institutions, both in B2C and B2B.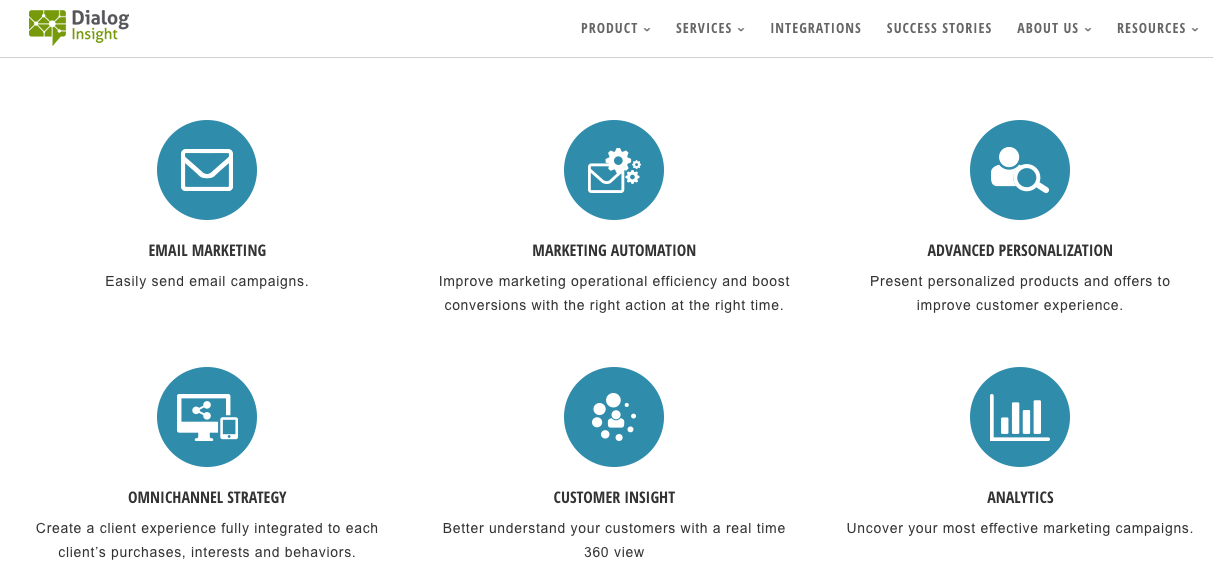 What's even more ironic is that this company is headquartered and was founded in Quebec City, where I presently reside! They offer similar features that can be found in other platforms, but provide more options for customization than other cookie-cutter approaches, not to mention landing page creation, powerful analytics and robust automation solutions.
Other Solutions
This article is by no means an extensive analysis of all the platforms that are out there, but the above mentioned solutions are certainly among the market leaders. Here are other well known platforms you may want to investigate for your needs and according to your budgets:
NOTE: The last two, HubSpot and Salesforce, are actually more holistic, CRM tools that integrate marketing tactics including newsletter as part of a much bigger solutions network. And they come at a much higher price, obviously.
On our end, we use MailChimp and pay extra because we have more than 10,000 subscribers. However, this doesn't mean you absolutely have to use MailChimp. Another email marketing solution may fit your bill better. Take the time to analyze the differences of each platform and use the free trials.
Save