Whether it's done in-house or outsourced, custom publishing occurs when a brand not only acts as publisher online through its owned, earned and paid media, but actually goes out and prints a magazine as another tactic in its marketing communication strategy. Some examples? Any airline onboard magazine such as EnRoute, which can be found on Air Canada aircrafts and Maple Leaf lounges, produced by SpaFax.
Or perhaps What's Cooking? published by Kraft, with each edition printed and distributed to more than 500,000 consumers across the country, reaching 1.4 million readers across Canada! In fact, it's the magazine that reaches the biggest audience in the country, across all categories (paid subscribers or not)!
Magazines in travel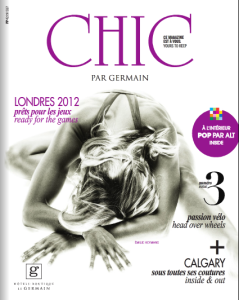 In the tourism and hospitality world, carriers have been using in-house magazines for a while now, i.e. VIA Rail Canada's VIA Destination, published by Editions Gesca. Yet, custom publishing is also making inroads with hotel groups and destinations alike.
Groupe Germain launched its Chic & Pop magazine in its ALT and Germain boutique hotels back in 2010, the Massif de Charlevoix resort offers its magazine SENS since 2009, while Tourisme Mauricie, Tourisme Trois-Rivières and Tourisme Saguenay-Lac-Saint-Jean all have invested on a destination magazine in recent years.
These folks also share something in common: they all work with YQB Media, a small agency based in Quebec City, specializing in brand publishing. Exclusive interview with Anne-Marie-Boissonnault, founder of YQB Media.
WHY BRAND PUBLISHING?
I first met with Anne-Marie Boissonnault back when I spearheaded marketing & communications for the Massif de Charlevoix resort project development. In the Fall of 2009, we were launching a new brand with a 360 campaign including outdoor advertising, traditional media (radio, print), web banners, search-engine marketing, a new Facebook page, a new award-winning experiential website, etc.
Despite the extent of this campaign, we felt a magazine would allow us to go further, deeper with some of the content, explaining the essence of the brand and the destination without having to be overly "promotional". The magazine SENS was therefore an extension for the brand, a way to showcase the lifestyle and personality of Le Massif de Charlevoix, its people, its region, its culture.
Being your own media
Anne-Marie explains: "Today, brands are their own media and they need to think as publishers. Brand publishing thus helps telling the story of the brand and the organization. Some will do it to draw potential advertisers who wish to be associated with the brand's values. Others may do it as a customer retention and loyalty tool.
Such is the case, for example, with Les Amis du Château magazine, which we publish for the Fairmont Le Château Frontenac. The magazine is sent by mail to over 20,000 of the hotel's loyalty program members. With its rich-content, it allows for a deeper connection with its target audience. In fact, the magazine readership database has increased by 33% in the past two years!"
A brand is like the human body, complex, of which advertising in but one component. A magazine offers an elegant, more in-depth way to establish the brand's DNA with contents that resonate with readers' interests. – Anne-Marie Boissonnault
"Take Chic & Pop magazine, for example. The editorial content is not always directly linked with Groupe Germain's boutique hotels, but rather aligned towards interests of its target audience. When we print an interview with Alberta Ballet's artistic director, we discuss elegance, how culture and a classic troup reinvent themselves. These are traits that echo the Germain brand as well."
GENERATING MULTIPLATFORM CONTENT

In a context where brands go digital, what role could a paper magazine possibly play? Well, beyond supporting the brand image at the point of sale or on the premises, i.e. hotel lobby, hotel room, aircraft seat, airline lounge, etc. a brand publication acts essentially as content generator that can be re-used across the various online platforms managed by the brand: corporate blog, newsletter, social media accounts, etc.
The magazine Immense, printed in 250,000 copies for the Saguenay-Lac-Saint-Jean tourism office, serves many purposes: communication tool with target clientele, distribution at information centers when people are onsite, press relations tool with the media and a sales tool for sales representatives meeting tour operators or meeting planners. There is also an iPad version, integrating videos and interactive modules to add to the digital experience of the magazine, rather than simply reproducing a pdf version.
Content is evolving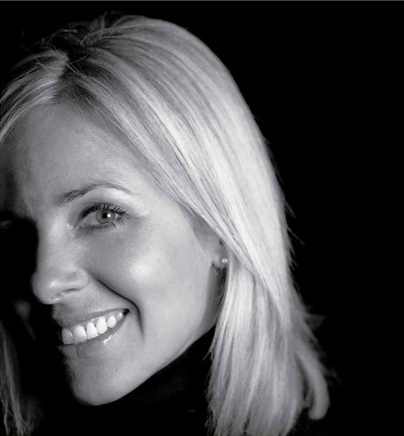 "The evolution of custom publishing includes tapping into the digital landscape, adding value with behind-the-scenes photo sessions, videos and interactive components", says Anne-Marie.
"Contents published in magazines have a limited shelf life, but we can breathe second life into them through the corporate blog, newsletters or social networks contributing to extending the brand's essence online."
WHAT ABOUT THE ROI?

Publishing one's own paper magazine certainly means spending a fair amount of marketing dollars, yet there are different ways to go about it. For some, it is considered a marketing-communication tool, just like producing a brochure or buying advertising on various channels.
For others, it's an investment on brand awareness, betting on a more elaborate tool to communicate not only about the brand but also its values, partners, employees, and so on. As for costs, it all depends on the paper format, paper quality, binding techniques, how many printed pages, etc.
For Anne-Marie, there are basically two models that apply: "On one hand, some folks rely heavily on selling advertising within the magazine in order to make it self-sufficient, sometimes even a profit center. This approach works if we're dealing with a strong brand to begin with, where advertisers wish to be 'associated' with that brand's values.
Turn-key approach
On the other hand, some will prefer to take the 'turn-key' approach, where the brand spends for this communication tool entirely, seeing it a another part of toolkit, like a brochure or buying advertising in traditional media."
I would add there is third way, or what I call the hybrid model. When we launched SENS magazine for Le Massif de Charlevoix, we looked at it as a marketing expenditure, yet we wanted advertising to play an important role in the financial equation. In fact, the goal was to reach break-even for the magazine alone by its third publication.
Platforms matter
We achieved that goal as planned, despite making choices that were more costly, i.e. choosing 100% recycled paper, in order to stay true to the brand's values of sustainable development.
So yes, a brand can count on many online platforms nowadays to tell its story. But every now and then, it's a healthy reminder that not everything is digital in this world, and that print can still play a part in the marketing mix, specially in the tourism and hospitality world where brands may be promoted online, but usually have to be experienced in real life!