When I started blogging back in March 2011, it was mostly out of personal and professional curiosity: I wanted to better understand the potential for blogs, its role in the digital ecosystem and perhaps master some elements that could help my team in the organization I was working for at the time.
We had already launched a leading-edge website two years earlier in 2009, had a thriving community of fans on Facebook and were dabbling with a dynamic Twitter handle. Our approach was a mix of thoughtful strategy with trial-and-error tactics, like it was for many other brands back then (and sadly, still today, I might add).
Today, we all agree that digital marketing can no longer be an after-thought, and mistakes could and should be avoided as there is more knowledge, case studies and benchmark around to ensure putting effective strategies in place.
That's not to say mistakes won't happen or that brands shouldn't experiment with emerging tools and platforms like Snapchat, Meerkat or Periscope. But there are now tools and resources that can help make your life easier and your marketing more optimal. Here's how I can help you master them.
Online Brand Audit
Ever wondered how your website ranks against your competitors or how you score compared to travel industry benchmarks? Conducting an online brand audit is a great way to have an X-ray picture, or diagnostic, of your brand across its various digital outposts: website, blog, social media, UGC, etc. When conducting an online brand audit, we take a look at:
How your website scores in terms of search engine optimization (SEO)
User experience on various devices
Keyword performance
Social networks overview & traffic generation to website
Check out the video below for a more visual explanation of what gets covered in our online brand audits.
Marketing Consulting
Since I launched Gonzo Marketing at the beginning of 2012, I have been helping various organizations in the travel industry making sense of marketing, and in particular digital marketing. What's the difference? Digital marketing focuses on social media, email, mobile and other online strategies, including website, blog and relationship marketing tactics.
Yet having a marketing mindset means putting digital into the bigger picture and seeing where it fits, in order to align with business objectives. It's having an understanding for online AND offline, and setting up priorities in order to reach the right audience, with the right audience, at the right time.
In the past three years, we have worked on a variety of mandates, big and small, including:
Analysis & recommendations of social media activities for DMO
Online marketing coaching and implementation of tactics, i.e. Google AdWords, Facebook & Twitter Ads, etc. for independent hotels
Crafting a marketing strategy for MICE markets in a five-star resort
Strategic counseling for the development of an e-tourism platform for an African destination (country)
Develop an online marketing strategy for a travel startup in the sharing economy
Social media coaching and digital marketing consulting for an online travel agency
These are just a few examples, since we also take ad hoc mandates helping restaurants, attractions or hotels with short-term needs, i.e. crisis management, online management reputation, specific campaigns, etc.
Speaking & Training
I take great pleasure in assisting companies who have training needs, with customized sessions for their teams. You can check out some of the topics I cover here, or let me know if there is a topic in particular you'd like me to address.
I take pride in giving lots of tangible examples whenever I share presentations with session participants, ensuring they leave with actionable insights rather than pie-in-the-sky concepts.
These sessions can be giving in-house at your company or I can also speak at industry events, as I have done on various occasions in the past three years in Canada, the United States and Europe.
Interested in hearing more or talking about these possibilities for your organization or members? Contact us today!
Social Media Best Practices in Travel Marketing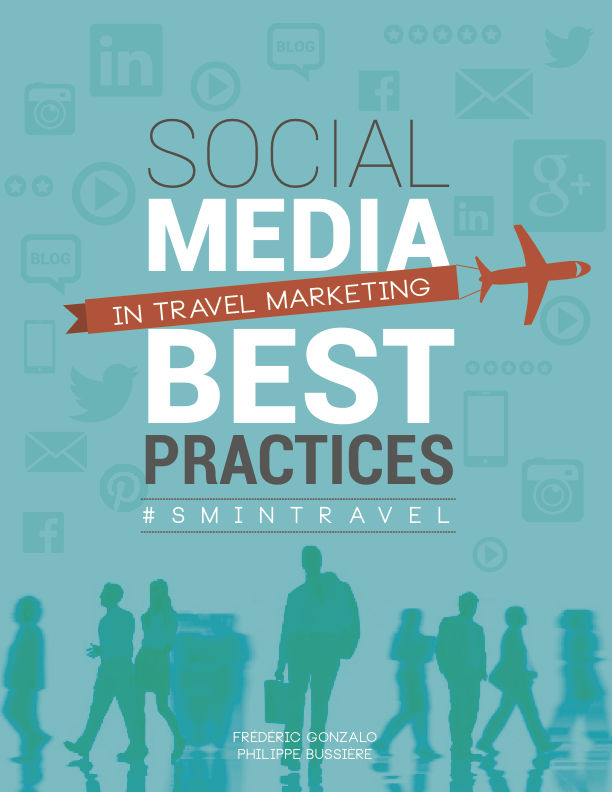 Last but not least, a little reminder in case you don't already have your copy of my first book titled Social Media Best Practices in Travel Marketing. If you are looking for practical tips, do's and don'ts and case studies of travel brands making the most of key social networks, this if the handbook you need!