Late last year, The Atlantic published a controversial piece, titled The Age of Social Media is Ending. While I disagreed with the premisse for that article and many aspects of its conclusion, it's tough to deny that we are indeed no longer in the golden age of social media. The magic has vanished, to say the least.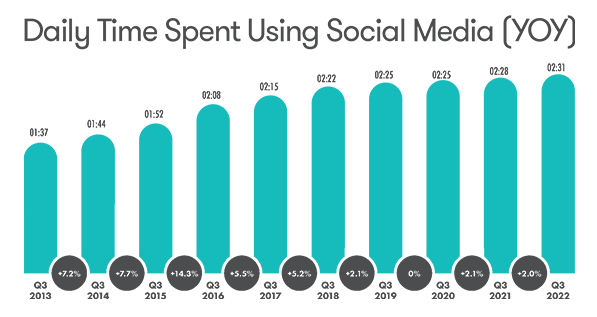 In 2022, we saw the slowest growth in the past decade for social media across the globe, according to the latest report by We Are Social & Meltwater, issued early in February. And engagement levels have decreased on key platforms such as Instagram, Facebook and TikTok when looking at various industries. I touched upon this in a recent article on Social Media Engagement Benchmarks for Travel Brands.
More importantly, it seems as if social media is all business and no fun, all work and no play. Not to mention its impact on mental health, peer pressure and various lawsuits pending regarding its influence on matters such as political campaigns in various countries, among other issues.
Let's take a quick look at key platforms to see how things are trending.
Meta seeks its soul
Facebook. Instagram. Messenger. WhatsApp. All four platforms belong to Meta, and all four occupy the top positions for most popular social media around the world! Yet, Meta is struggling.
Just in the past two weeks, there have been problems with ad invoicing and over-spending for many accounts. Location targeting options are disappearing, as did the Jobs tab back in February. Accounts get hacked consistently and it's near impossible to speak with a human whenever problem resolutions are in play. In other words, poor customer experience when it comes to brands spending (or wanting to spend) on Facebook!
The thing is, users are also complaining or simply flocking away. Just look at how Instagram has been playing catch up with TikTok, modifying its main feed then backing up, then adapting again to change its algorithm and show more content according to interests rather than accounts followed. Engagement levels keep going down, just like time spent on the platform, which are two key performance indicators.
Oh, and one other thing. Remember why Meta changed its name? Because of the metaverse, a new landscapte and universe where Mark Zuckerberg was banking the future of the company. And how's that playing out right now?
(In case you wanted an answer to that last rhetorical question… Meta's Reality Labs unit had a $3.99 billion operating loss in the first quarter of 2023, after losing $13.72 billion in 2022!)
TikTok ban continues and grows
If there was one success story in the past 3-4 years, it was certainly TikTok. The mobile app went from emerging platform in 2018 to top 3 most popular social media by the time of the pandemic. Today, it boasts over 1.7 billion active users monthly, with record-high user engagement and time spent on platform.
But how long will this last?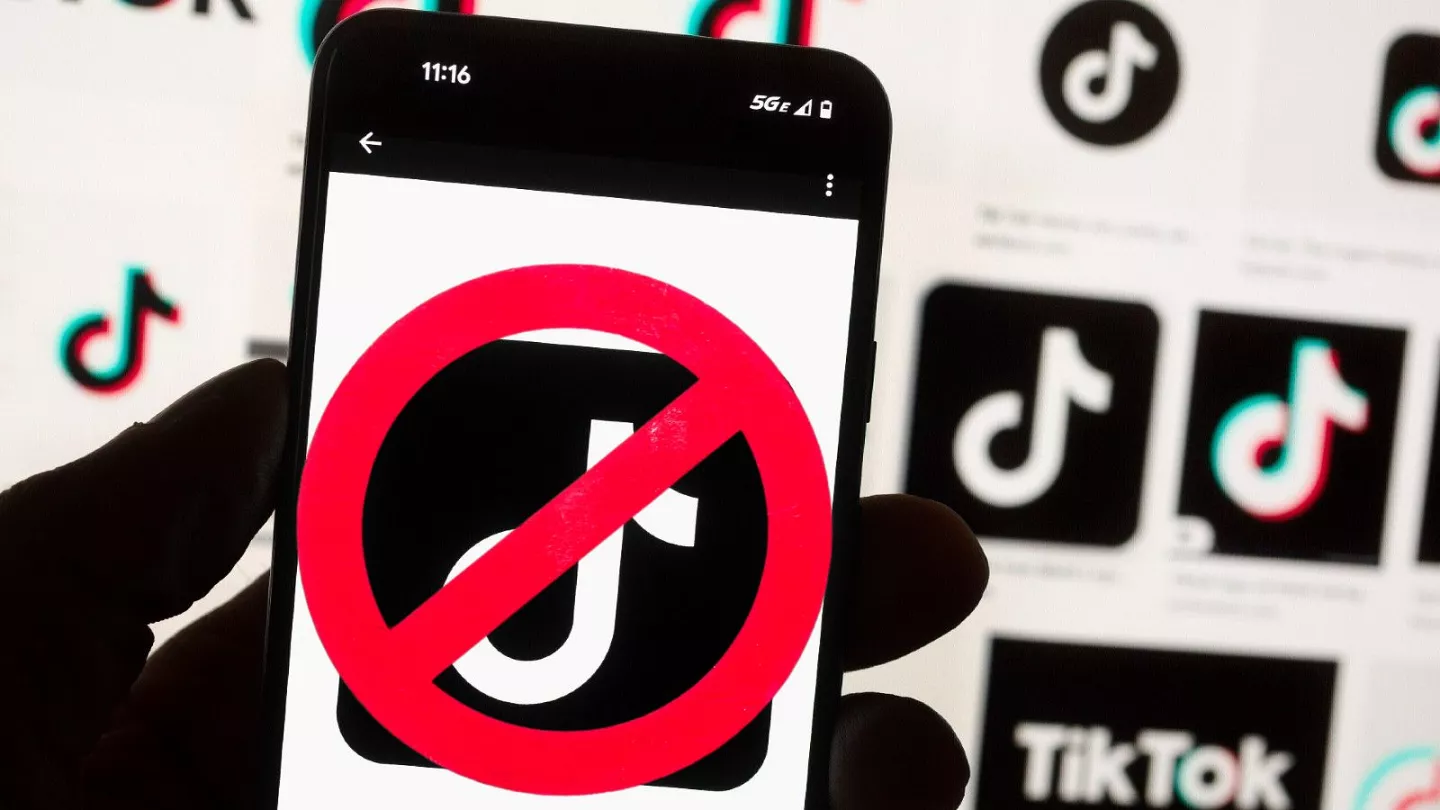 Because it is Chinese-owned (ByteDance), TikTok has been raising suspicions with the usage of its user data, even though any wrongdoing has yet to be proven. Nevertheless, more than half of states in the USA have banned its access to government employees, just like Canada, France and over 15 other countries.
Let's be clear, though. The app remains tremendously popular with youth, in particular users aged 13-25. But with big organizations pulling away, and their marketing dollars following in the equation, it makes for a difficult and bleak future for TikTok.
Read also: Should travel brands even bother with TikTok
Twitter's downward spiral accelerates
The crown of all shitshows goes to Twitter, however. Rarely have I seen such a spectacular meltdown, kind of like watching a movie where someone dies in slow motion. When Elon Musk bought the company in the Fall of 2022, he paid 44 billion dollars$. Less than six months later, it's not even worth half of that amount!
And with an employee force that went from 7,200 to less than 2,000 during that time frame, it's no wonder there are less resources to monitor for trolls, fix problems and… councel on sound strategies moving forward. The way the blue account certifications has been handled was amateur-ish at best. And there is no end to this fiasco in the horizon.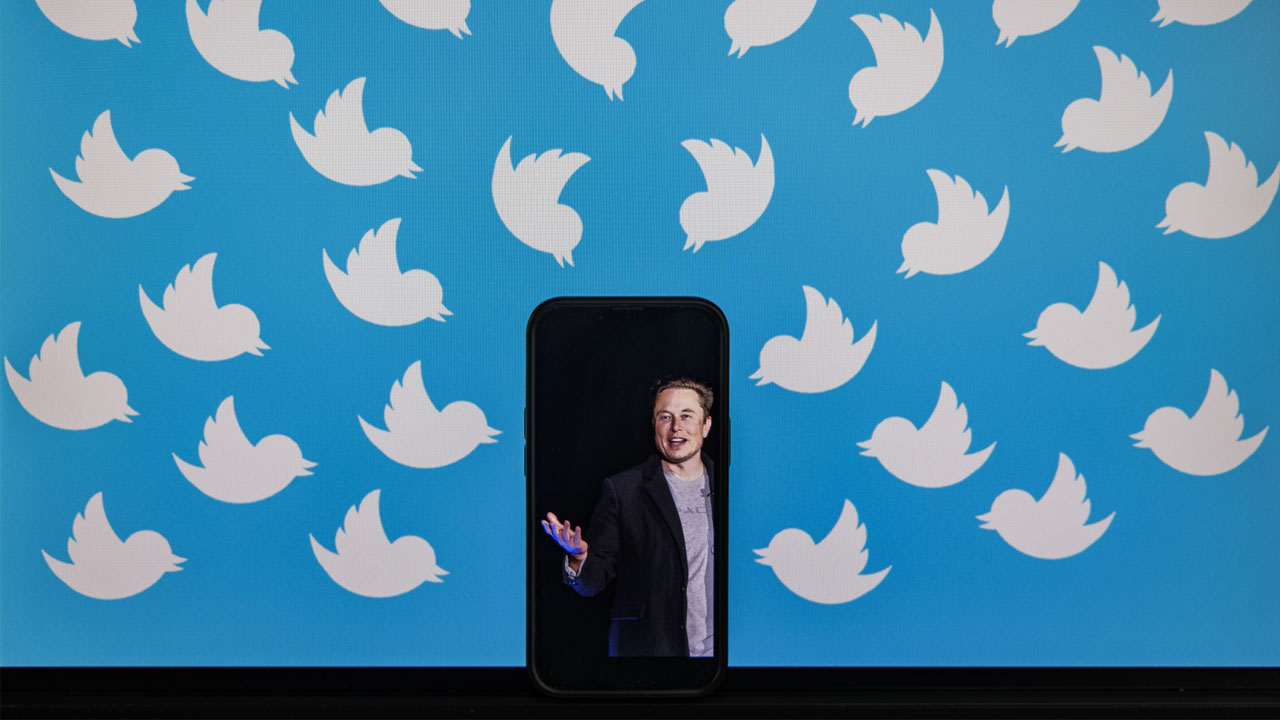 For travel brands, I have often said Twitter was never a key social media to begin with. Perhaps for DMOs, large cruise companies or hotel chains. Perhaps. But as things are now evolving with this platform, why bother, really?
So what's next, then?
Does this necessarily mean that the end is near for all social media? I don't think so. But I do believe that travel and hospitality brands need to realize that the golden age is behind us. And act accordingly.
Of course you can still garner great results with short videos on Facebook. Or carrousel images and reels on Instagram. Perhaps even with a sound posting strategy on Linkedin depending on your niche, in particular for business travel, reaching out to suppliers or getting candidates to apply on job openings.
Nevertheless, brands ought to take a step back and reflect on their digital marketing strategies and outposts. Time to reassess content marketing tactics, frequency and platforms, considering how algorithms are making it increasingly difficult to reach your target audiences organically.
Back to basics
Almost 10 years ago, I posted an article here, called The Holy Trinity of Digital Travel Marketing. And guess what? That trinity still holds true today! But considering how social media marketing is in flux, travel and hospitality brands really should make sure that the two other pillars – search engine marketing (website) and email marketing – are a priority moving forward, if they weren't already.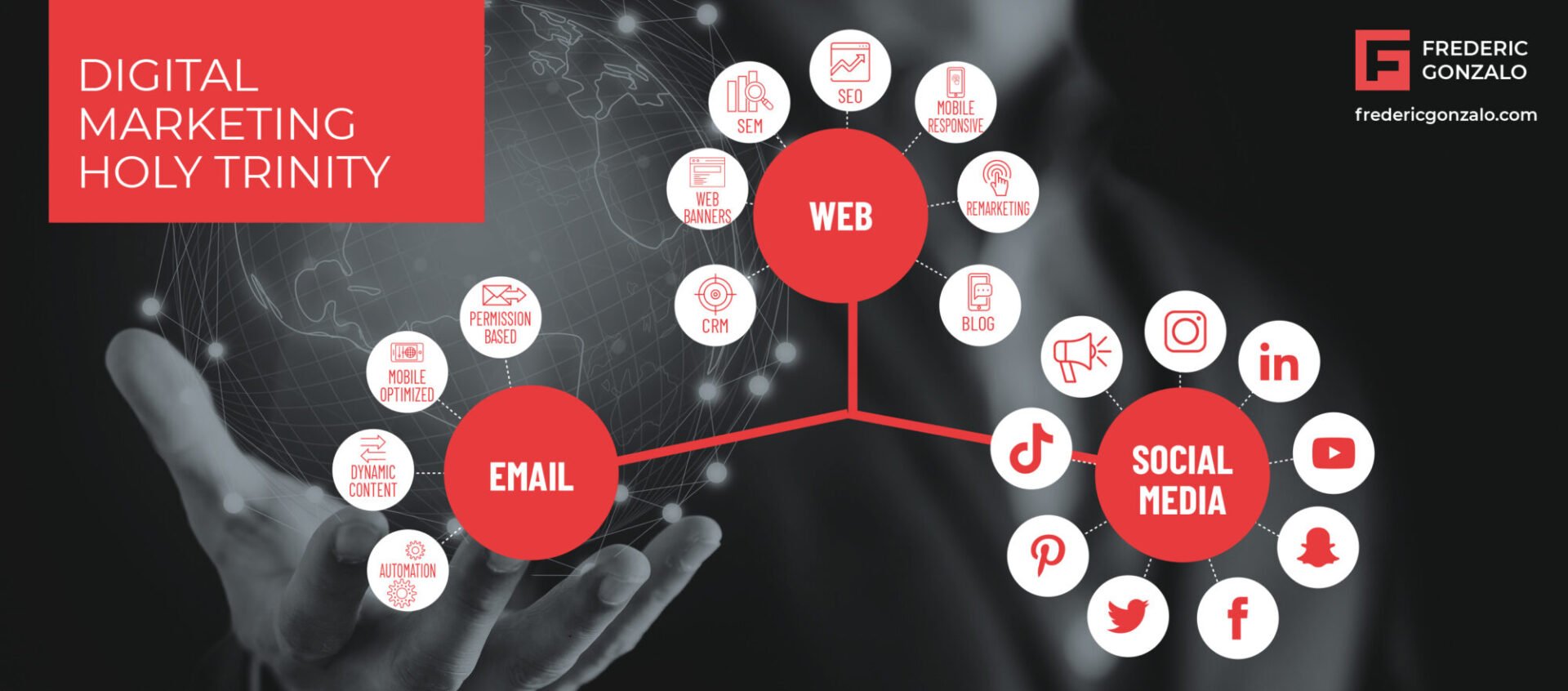 Just like REM sang "It's the end of the world as we know it… and I feel fine!", I also believe travel and hospitality brands will get over the fact that social media is no longer the golden goose it once was. (Some might say, "was it ever, really?")
But that doesn't mean social media is dead, nor should it longer be a part of the marketing tool kit. My message here today is simply that we need to take time to reassess time and efforts put into our various digital assets. The three pillars remain as important as they were, but since it is getting increasingly difficult to get optimal results on social media, this might be a good moment to realign your database strategies with past and active customers, revamp your website SEO and Google presence, for example.
We are at a crossroads for digital marketing. A good moment to reflect before doubling down efforts on key digital pillars.