Independent hotels don't need to skimp on the quality when it comes to their website. There's an opportunity for simple elegance because many times there is only one location to showcase.
Compared to larger groups of hotels or chains, who have often several different types of locations so can't showcase all of them until a visitor drills down into different pages or categories within the broader brand.
Here are some examples of excellent hotel marketing Website design!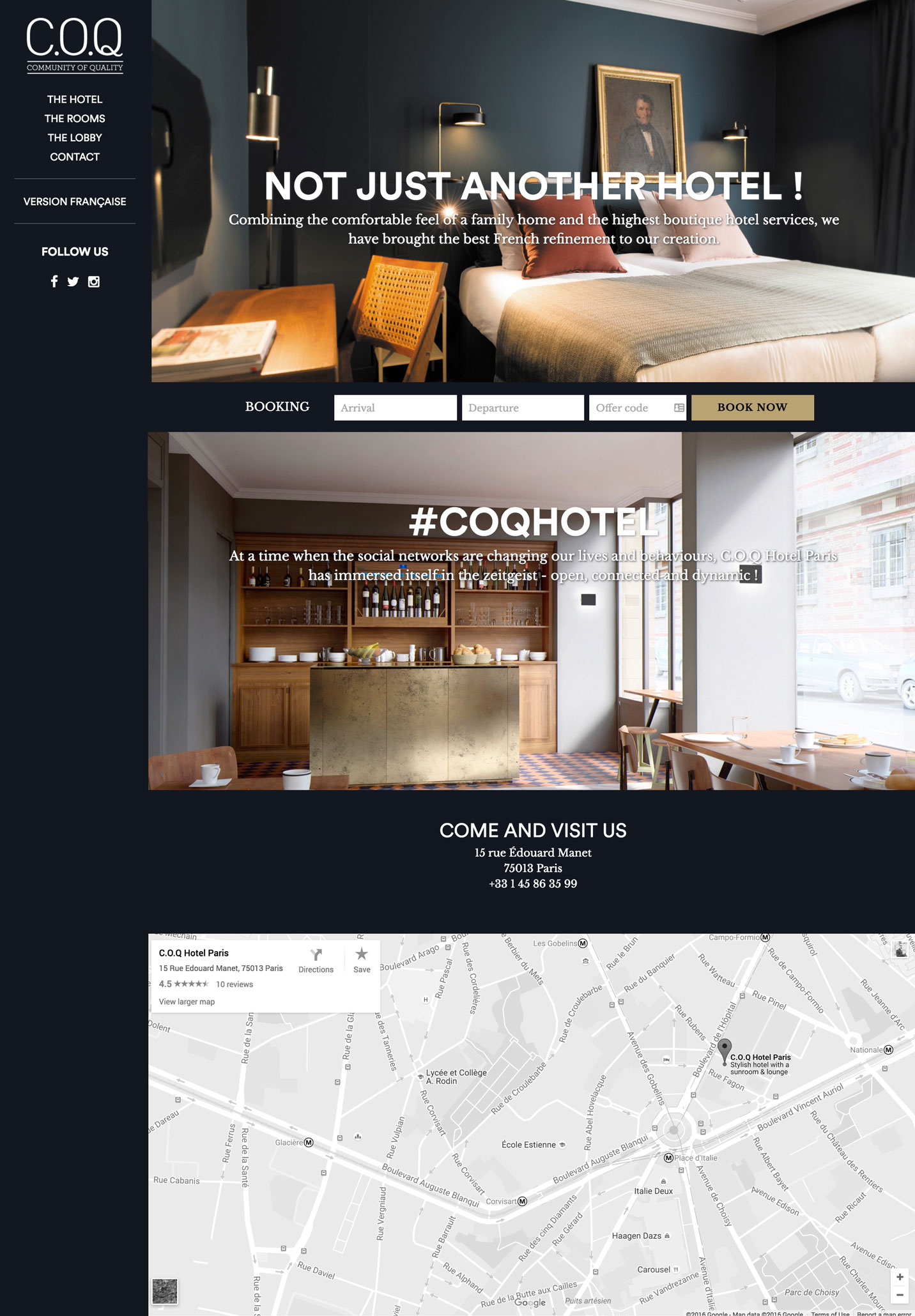 The screengrab on this design doesn't do the left navigation layout justice, as the navigation floats next to the right side main body and allows the visitor to access the key pages quite cleanly throughout the site. The subtle black and gold color scheme with grey-scale map at the bottom allow the photography to shine through and take the visitor's attention.
Clearly, the photography was done by a true professional in conjunction with some classy staging so that the independent hotel could show off it's best features in the best light possible. Quality, professional photography is very key to making a web design look it's best.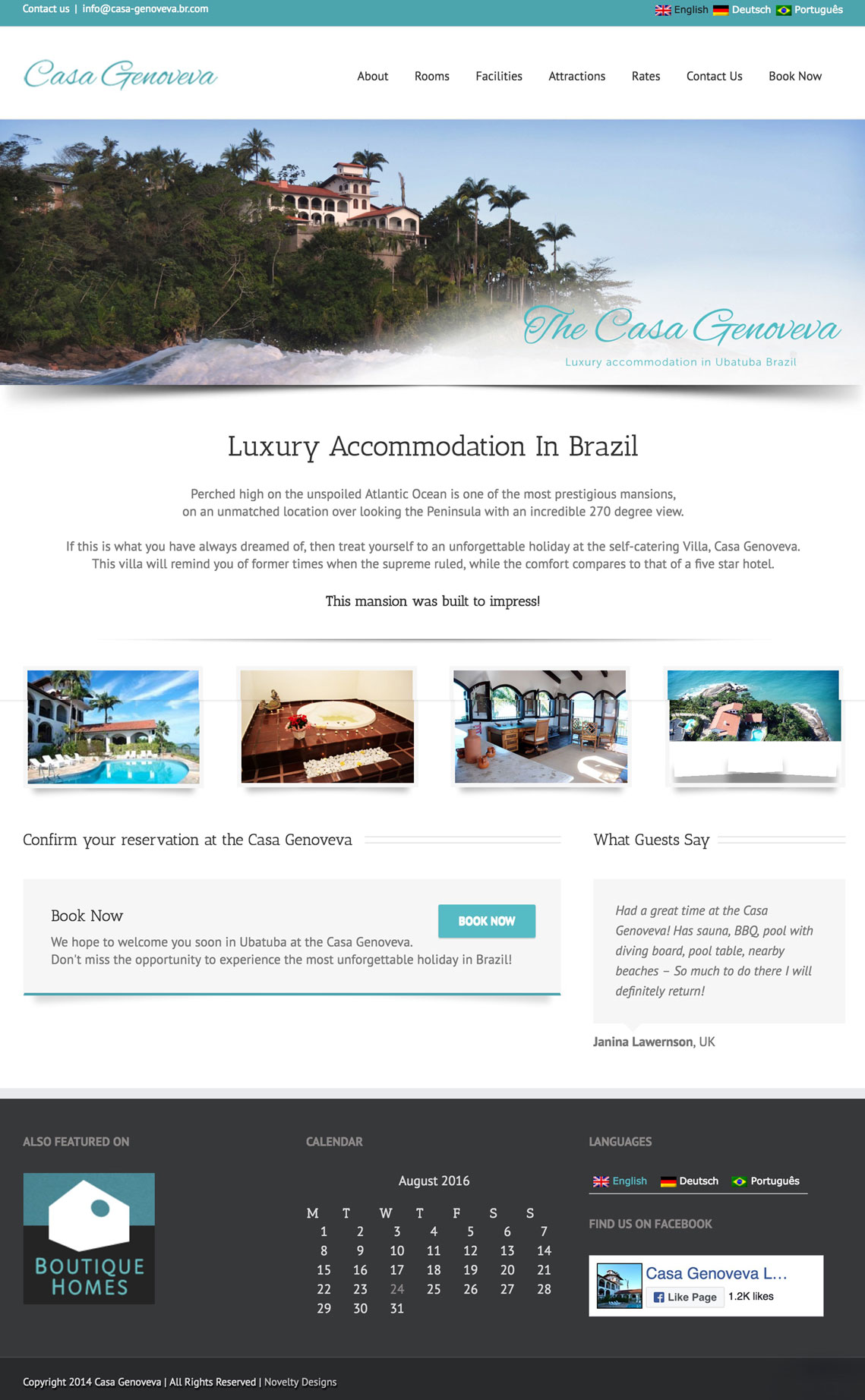 The simplicity of the design on this luxury mansion villa is what makes it highly successful. Everything is exactly where you'd want it to be to get as many conversions, (or possible bookings) as possible. The color scheme gives a nice beachy vibe and the open white space speaks to a simple sophistication.
The script branding feels high-end, and it really is fascinating how a good logo can really make a website feel much more professional.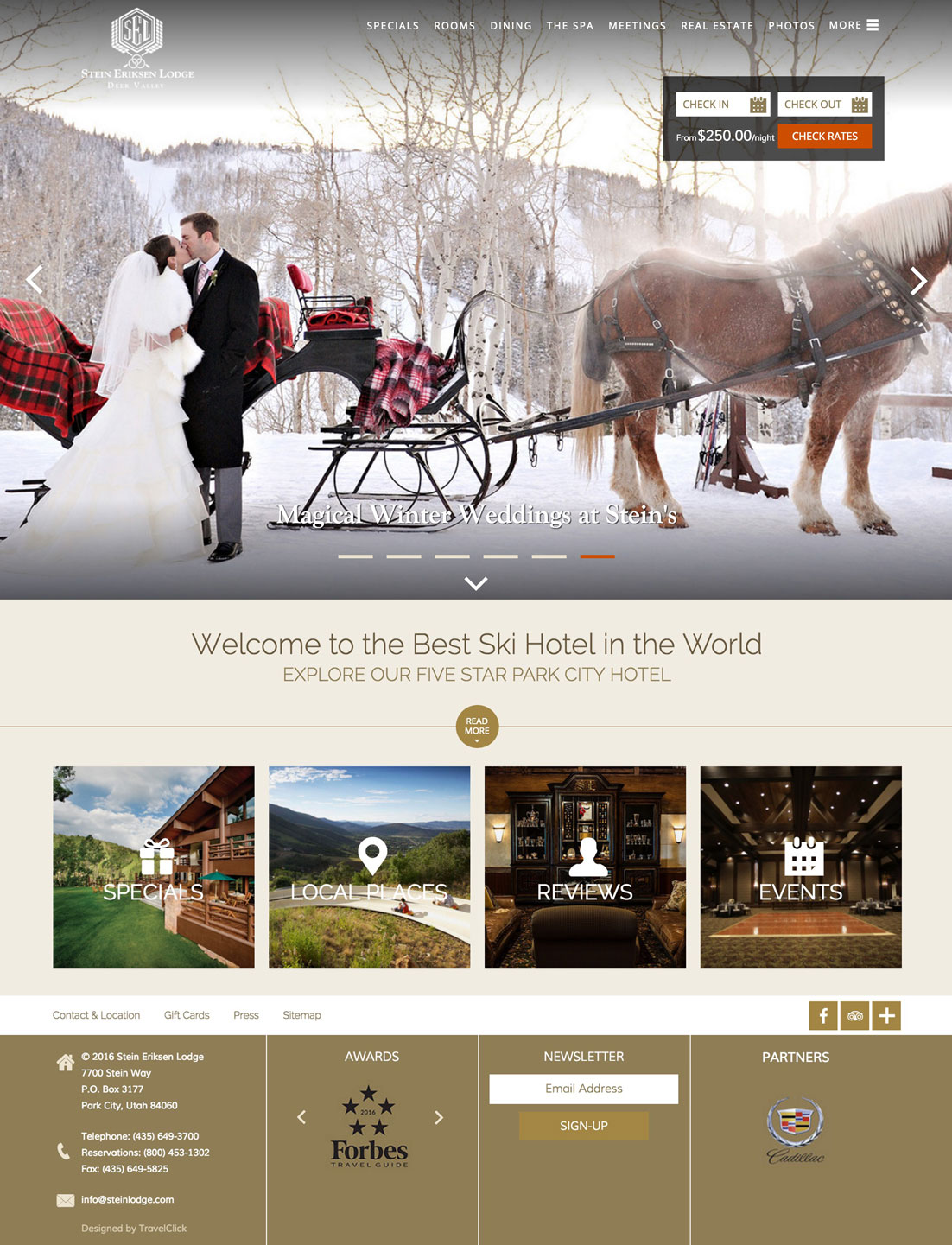 Is there a particular type of customer you'd like more of? How about featuring them in your home images? Here you can see Stein Ericksen showing a just married couple – generally on the higher spending side of their customers.
You don't have to show honey-mooning customers, but perhaps the high-end business clientele you want to attract will respond to seeing others like them enjoying themselves in your photography.
The idea can be applied to all of your pages, not just the home page. Web design that features photographs of your best customers enjoying themselves receiving the benefits of your offering is going to be highly persuasive.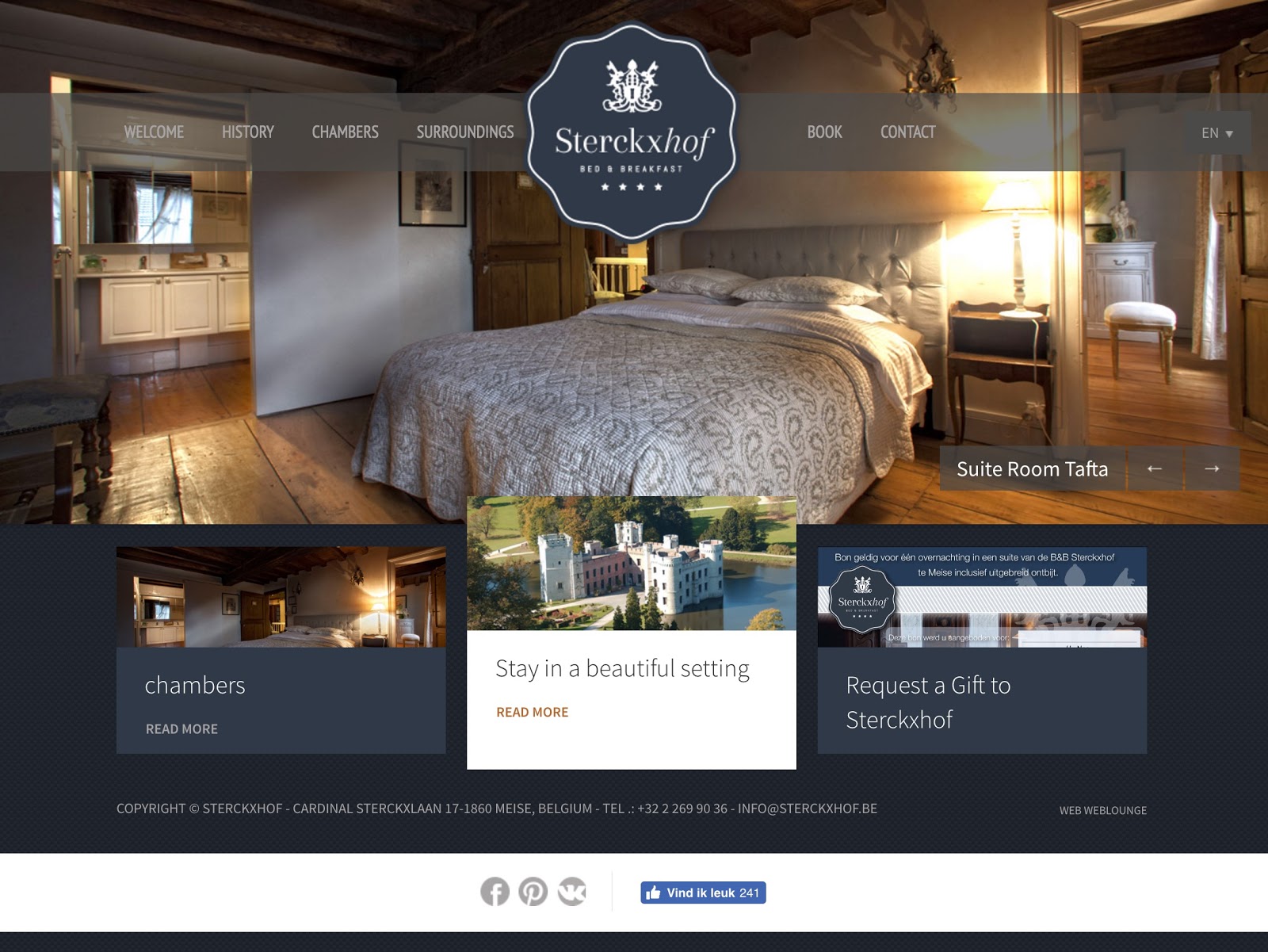 This Belgium bed and breakfast's website offers the key information in a short but sweet website design. Once again, highly professional photography and sharp branding allow the site be fairly simple and come off as high-end.
Interior pages like the room listing, use a left navigation and have a bold call to action on each "Book Now," though their homepage would also benefit from a stronger call to action – a big bold button–  as well, perhaps to bring people to this page.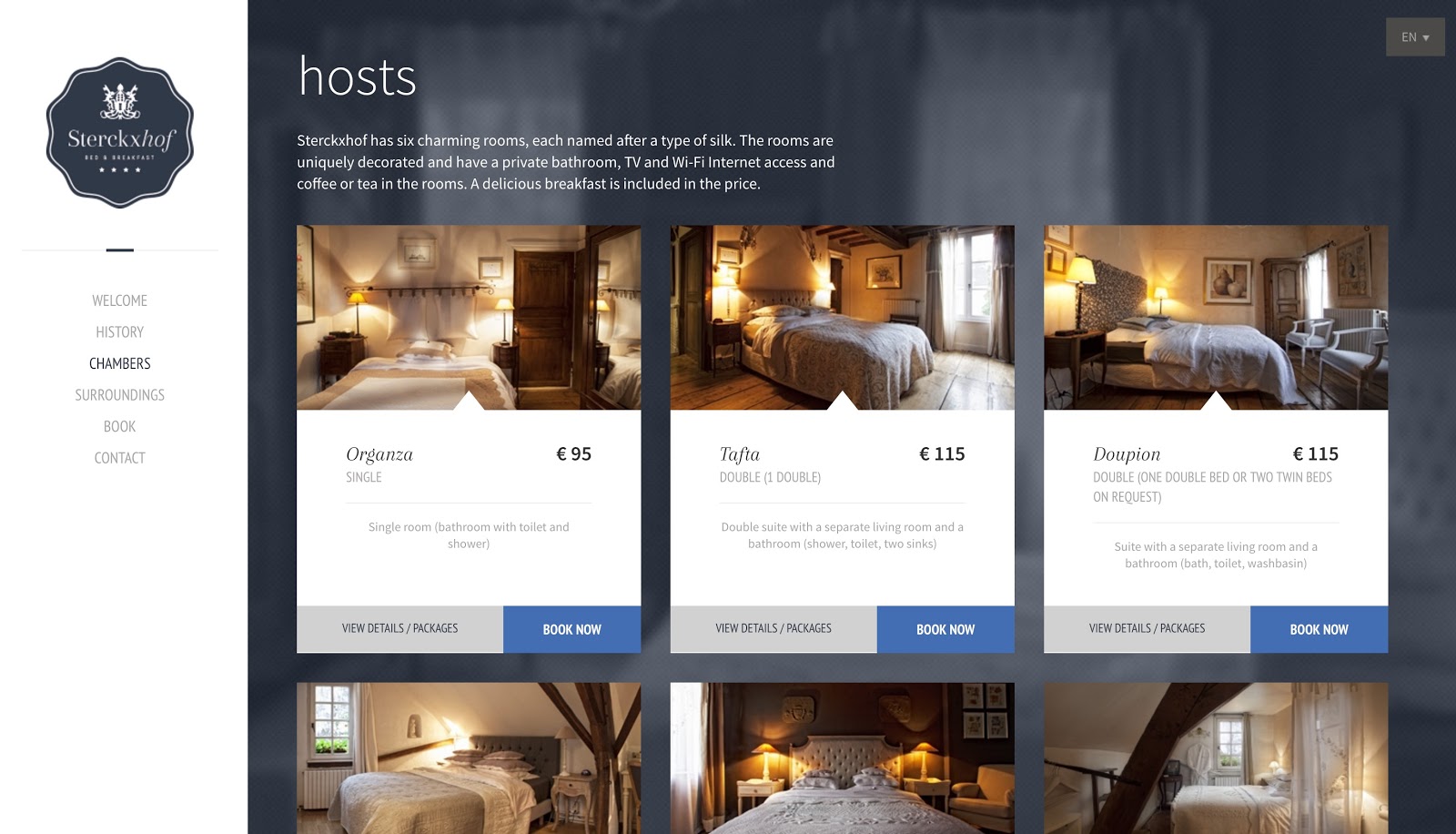 A big clear call to action button should be available on every page. What action would you like them to take next? What action would make sense for them to take next?
Allow visitors the opportunity to take that next obvious action by giving them a clear button with a color that sticks out.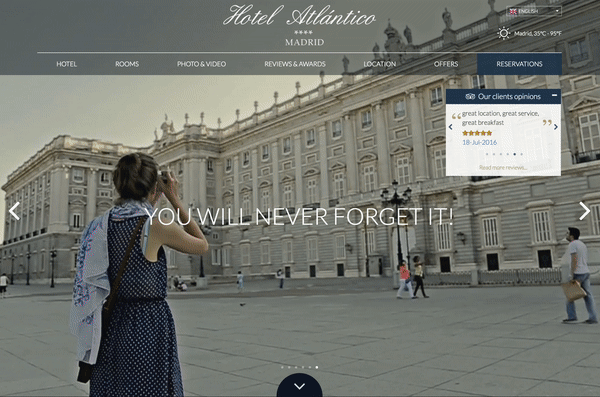 Having something like auto-play, full-width video on your homepage immediately sets your website apart if it's well shot. Though the gif above is only a couple shots from the website, you can see the general appeal of the video on the homepage and how something moving on the homepage grabs more attention that your average image or slider.
Consider adding dynamic, interactive elements on your homepage that catch the eye like full-width video or an animated effect. When done tastefully, this can tell your story in a powerful obvious way.
Tim Brown is a designer, and marketer for Snap Agency and creates websites that are built around business goals and that are built to attract traffic through SEO Marketing and increase conversions through Conversion Rate Optimization and web development.
Save
Save