As we emerge from over 18 months of this ongoing pandemic, we observe significant changes in customer needs and wants. This is particularly true for travelers, since travel and hospitality has been among the hardest hit industries. Moving forward, travel brands will need to adapt and adjust their products and services to align with these evolving customers values. Here are some key insights to take into consideration from The Traveler Value Index, a recent report from Expedia Group.
Safety and refunds trump low prices
The Expedia Group Traveler Value Index research was conducted by Wakefield Research among 8,000 nationally representative adults ages 18+ in eight markets: US, Canada, Mexico, UK, France, Germany, Japan, and Australia, between April 16 and May 7, 2021. Perhaps the biggest finding from this report is that the number one concern, or value, for travelers is the ability to get a refund if their plans change.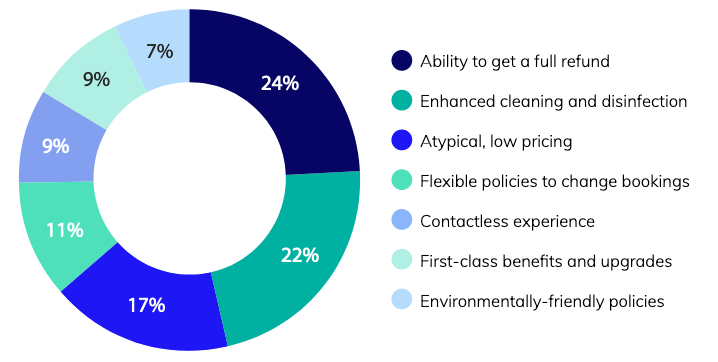 This was true not only for hotels but also when travelers sought to book for airlines, vacation rentals, car rentals and cruise travel. In other words, we seek reassurance that we can get a refund across the board in our travel experiences, should our plans change.
More so than seeking a cheaper rate! That's a big finding, as "price" as traditionally been the #1 consideration for travelers for years.
Coming in as a close second is the whole enhanced cleaning preoccupation, which is a direct consequence of this pandemic and sanitary measures that have been put in place. Travelers now expect travel and hospitality brands to enforce vaccine passports, practice social distancing and ensure proper disinfection in all public spaces and common areas. Thus, whatever your property does to align with this preoccupation should be communicated on your website, social media and other digital outposts.
Considerations vary across different countries
What's interesting about this study is that it spanned across eight different countries with quite different cultures. Yet the "ability to get a full refund" was the number one consideration in all but one, Mexico. Interestingly enough, Americans have "enhanced cleaning" as their biggest consideration, more so than atypical low pricing and the ability to get a full refund, which are tied in second place.

Considerations vary across generations, too
Beyond the top three considerations mentioned above, there were four other values evaluated in this research: having a contactless experience, environmentally friendly policies, flexible policies to change bookings and first-class benefits and upgrades. All these values contribute to how travelers shape their decision making, but another finding from this research was how these can vary between generations.

More specifically, and for example, it found that in Japan and the US, travelers under the age of 40 gave most value to enhanced cleaning while focusing less on low price and getting full refunds. Meanwhile, folks over 40 tend to see more value in low prices and don't seem to care all that much fo contactless experiences or premium benefits such as upgrades.
4 takeaways for hotel and travel brands
So how do we make these insights actionable? Well, make sure you cover these four components, in case you are not doing so already:
1. Clearly communicate your cancellation policies
Since this is now the biggest consideration for a vast majority of travelers across different countries and generations, make sure to properly convey this message across your digital outposts. Is their a clear tab on your website referring to your policy? Have you done Instagram stories about this and are they highlighted on your brand account? Do you mention this regularly in your newsletters and official communications going out to both leisure and business markets?
2. Highlight how you clean and respect sanitary measures
Communicating about your cancellation and refund policies, along with cleanliness measures in place will go a long way in easing traveler anxieties, knowing how this pandemic remains in flux. Make sure to go beyond words and SHOW how your hotel, restaurant or venue applies these measures. Social media are perhaps the best tool for ongoing storytelling, showing your staff in action and demonstrating how things are happening on location through video, images and other formats.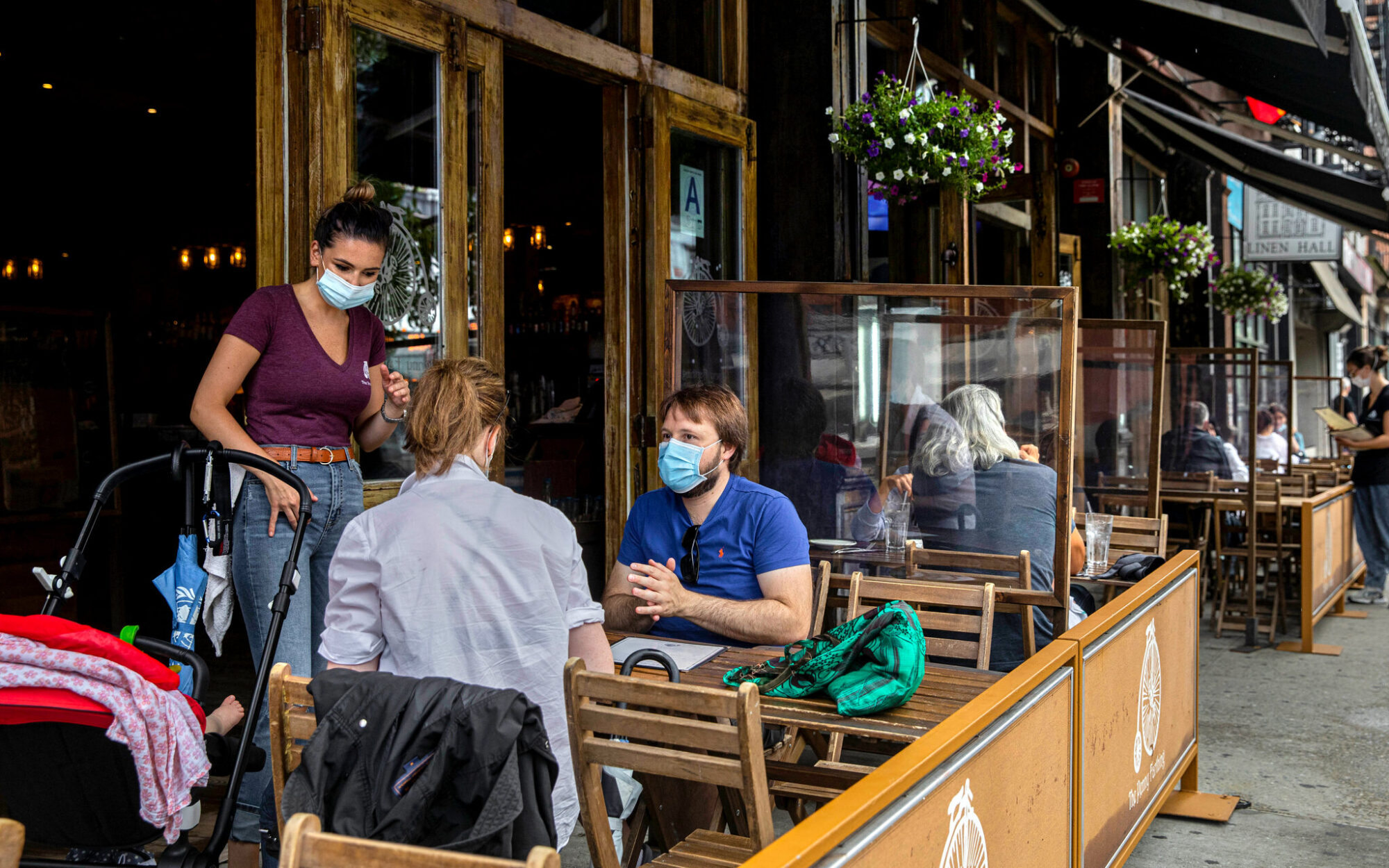 3. Offer a range of prices and options
The study showed a clear desire for new experiences. In fact, 75% of travelers surveyed said they would choose a destination they had never gone to for their next trip and 22% were seeking once-in-a-lifetime experiences. Thus, how can you deliver towards this expectation? Have you tweaked some of your products and services, or perhaps added new components and experiences? Then make sure to communication on these new features, as consumers are seeking them out avidly.
4. Highlight commitments to social values
Last but not least, this research also unveils interesting findings with regards to traveler expectations when it comes to sustainability and inclusion. For example, did you know that:
59% of travelers are willing to spend more to make their trip more sustainable
65% are more likely to book with travel providers that identify their practices as inclusive
Thus what is your brand doing with regards to sustainability efforts? This is content that can very well be shared once again across digital outposts where your brand has a presence. Same for inclusion, where annual reports, official press releases and other official tools can tell a story, but often this is better conveyed through reels, posts and other images or videos in your online communication.