The folks at EyeforTravel organize a series of quality events for travel industry stakeholders in North America, Europe and Asia throughout the year. I have attended on various occasions, in San Francisco back in 2007 and 2010, and in Miami both in 2011 and 2012.
So it was fun to return once again this year to Miami as a speaker, panelist and participant to the 2015 edition of Online Marketing Strategies in Travel, held this past June 2-3.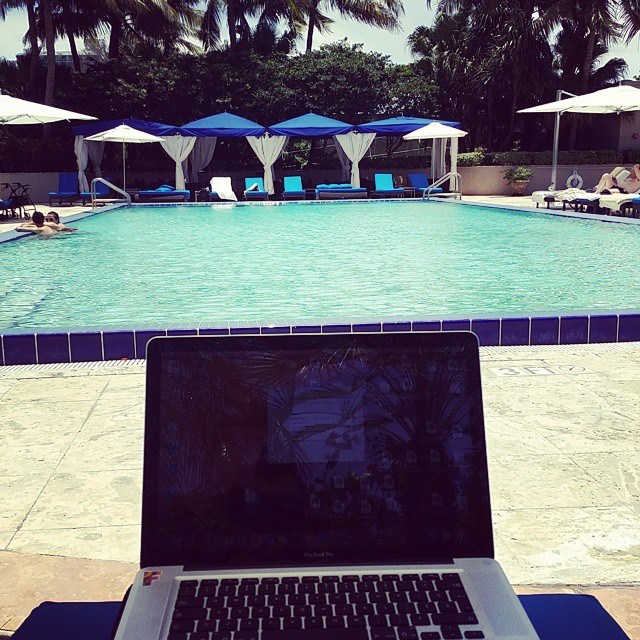 It was also the opportunity for me to officially launch my new book: Social Media Best Practices in Travel Marketing. Lots of great feedback so far… do you have your copy yet?
Key Takeaways
If you have attended any of these two- or three-day events, you know how difficult it can be to summarize the learnings, specially when there is such a variety of speakers sharing findings from recent studies by Google, Facebook or Twitter, not to mention firms such as Brandwatch, Return Path, Adobe Travel, Club Med or Visit Britain, to name but a few.
Rather than writing up a long-winded text rehashing notes taken during the event, I thought I would share some key stats for travel brands to consider:
TripAdvisor (42%) is the most downloaded mobile app amongst travelers, followed by Priceline (15%), Expedia (14%) and Orbitz (13%)
There are 139 reviews written every minute on TripAdvisor
You lose 25-60% of visitors with each click in the path to purchase on mobile
69% of travelers begin their search online… via a mobile device!
Average mobile users check their device 150 times per day!
Of the average 6 daily hours US Adults spend on digital media, 3 hours is on mobile
Twitter on Travel: in the past year, 60M tweets mentioned hotels, 21M tweets mentioned vacations
70% of followers have taken some action after seeing travel content on Twitter
70% of Instagram users have looked for a brand online
3/4 of consumers are frustrated when online content doesn't relate to their interest
In 2016, 50% of total travel sales will involve more than one device
Ritz Carlton Hotel sees 18% conversions from email campaigns. Email is not dead, folks!
92% of visitors to a website will never return. Thus, remarketing is key!
Only 27% of hotels send automated emails prior to arrival (and after departing)
According to Google, 1/3 of people with a smartphone would give up sex instead of their phone. Sad.
In Summary
Of course, there were many more interesting insights that were not stats-driven and provided for many discussions during and after presentations.
If I were to summarize the event, I would say Day 1 was all about the new digital landscape and how brands need to realign their travel marketing strategies, using a mix of storytelling with old-fashioned loyalty tactics (recognition, emails, etc.).
Day 2 focused more intensely on the new reality of mobile and social, whereas hotels and destinations can no longer stay idle and need to embrace the possibilities, even if it means making a few mistakes along the way.
If you participated in the event, or if you have any question, please feel free to add your comments and observations in the section below.