While it's great to see travelers hitting the road, airports and airplanes filling up and cruise lines welcoming guests once again, Summer of 2021 is also synonym with a phenomenon that was latent for the past few years: shortage of labor! Back in 2018, I recall giving a keynote conference to the Hotel Association for the province of Quebec, addressing how hoteliers could put in place an HR marketing strategy in order to appeal to more workers.
In 2019, in the US average salaries in the industry increased by 2x the national level and there were an estimated 1 million open positions. That same year, in my home province of Quebec, a huge campaign was deployed, with the intent to recruit 20,000 missing hospitality employees for the summer. A similar campaign was launched this summer, meaning to recruit twice as many: 40,000 employees!
Revenge travel is a thing, and people want to spend money and treat themselves after 18 months of pandemic. But how can hospitality brands provide a quality experience when there is no staff, or not enough, to deliver? Here are five ways we can work towards resolving this thorny issue.
1. Invest in AI and new technologies
When was the last time you flew somewhere? You probably didn't notice the fact that you had to register online, print luggage tags at a kiosk or even scan your passport through a machine. Airports and many transportation companies have integrated these processes over the past two decades, so we don't notice it anymore. Expect this to become more prominent in hotels and restaurants, too.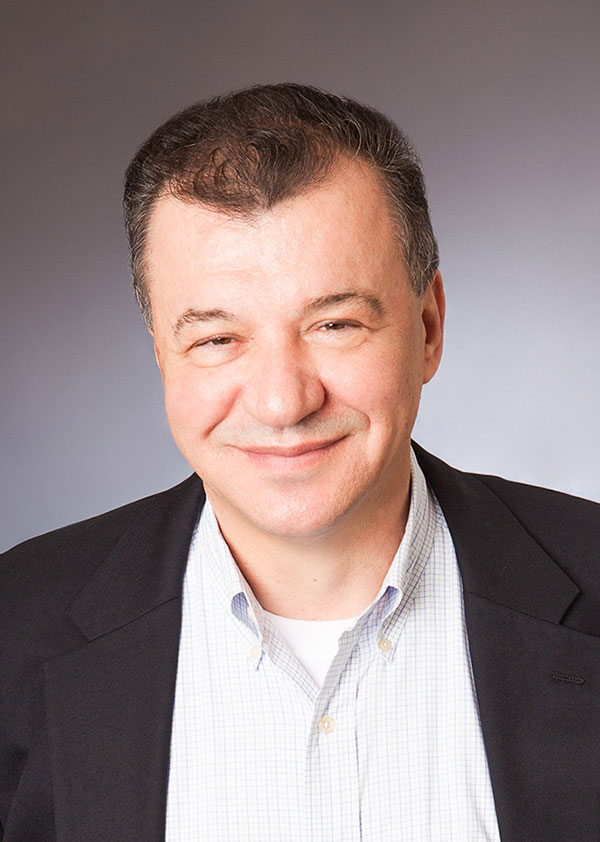 As Max Starkov recently wrote in a blog post on HospitalityNet, "investing in technology can solve the current labor shortages through innovations, automation, mobility, robotization and next gen technology applications. The goal here is to do more with fewer employees by using technology and reduce your staffing needs by a significant percentage compared to 2019 levels."
He adds: "Accelerated Investments in technology are also necessitated by the exceedingly tech-savvy guests and their exceedingly high technology expectations. Gone are the days when hotels offered "a home away from home" with comparable technology amenities. Unfortunately, many hotels nowadays offer "a subpar home away from home" experience as far as technology is concerned."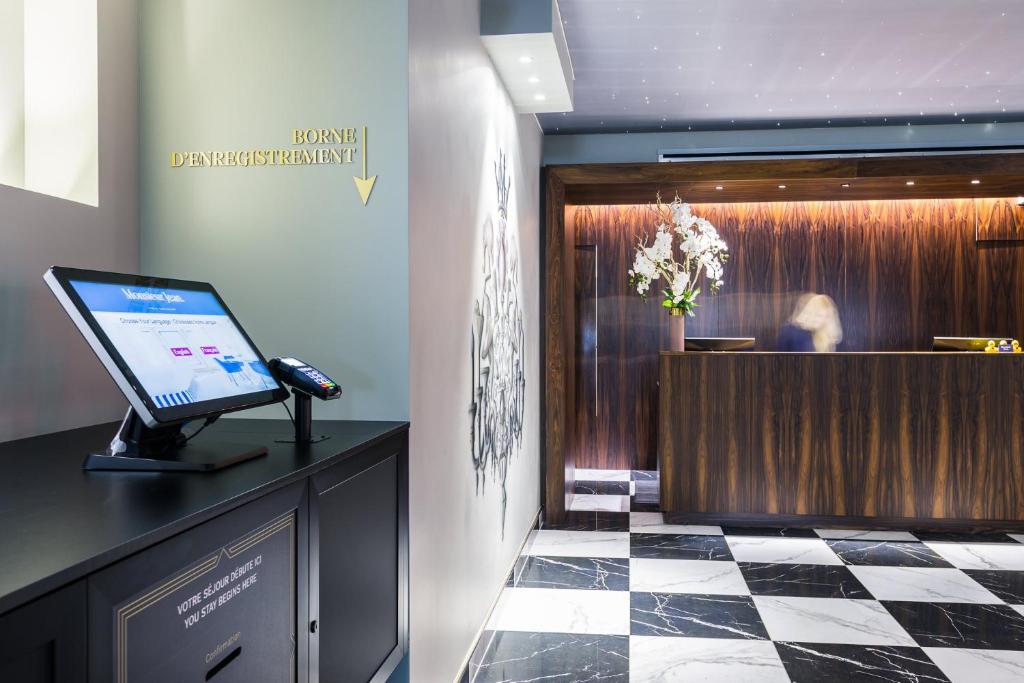 Technologies and innovations that already exist
So what are some of the ways hotels can use AI and technologies to enhance the experience AND reduce dependency on staff? Here are just a few examples:
Mobile-first website, powered with a CMS allowing for automated messages and personalized offers
Virtual concierge on site, to address questions about the destination, places to eat, open attractions, etc.
Chatbot on property and website, to inform on hotel amenities, handle requests or complaints
Mobile check-in or kiosk for self-check-in
Mobile app and functionalities to open room, make requests with housekeeping or room service
Robots for room service
Smart rooms, with features on tablet or mobile device, allowing to watch Netflix, control heat and much more
Vending machines and self-service dining and drinking facilities
Automated messages prior to, during and after the stay, to ensure quality, reviews and repeat business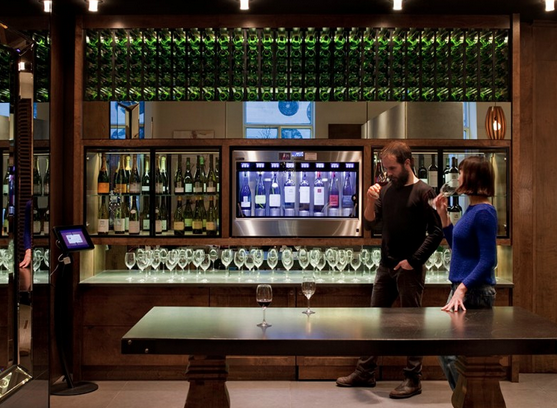 These are just a few examples, and none are science fiction: they all already exists! And not just in state-of-the art or expensive chain hotels, but in most cases in forward-thinking, boutique hotels.
2. Pay more
This one may seem obvious but there are many hoteliers reluctant to engage in what may seem like at downward spiral. Indeed, paying more for staff may seem counter-intuitive and not strategic in a long term perspective. But fact is, labor shortage is happening across many industries due to economics and demographics constraints. Thus, employees are lured by higher wages, and who can blame them, right?
Here in Quebec, with a minimum wage sitting at 13$/h, most hotels pay their staff 15$/h with summer bonuses that can increase hourly rates to 18$-21$. I have spoken with restaurateurs that had to pay their chef 30$/h this summer… and yet, they still could not open more than three or fours days out of the week! Hotel chains like Marriott were offering signing bonuses of up to $1,000 earlier this year.
Hoteliers are competing with other hoteliers, restaurants… but also retail outlets, hospitals, and manufacturing plants that are all hurting and upping the salaries to get employees. So a bigger view is required here, knowing there is certainly a limit to how much hotels and restaurants can pay their staff without impacting too much their revenue margins. And the price clients will obviously have to pay, in the end!
In fact, according to HotStats, total labor costs in the U.S. represented 34% ot total hotel revenues, when looking at April 2019 to March 2020. However, these labort costs now represent 60.5% of total hotel revenues, when looking at April 2020 to March 2021! How long can this cost structure be sustained?
3. Increase international visas
If competing for employees locally is difficult, are there solutions that may lie abroad? That's what companies like USEH International believe, offering programs under Cultural Exchange Visas. "Such visas allow international talents to gain experience in a country other than their home country", explains Burcin Turkkan, president of USEH International. "Under this program, USEH work with employers interested in hosting these international talents under the cultural exchange visa terms for a different duration depending on the type of visa/country, etc."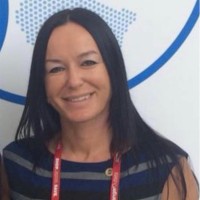 "There are different ways to overcome this situation by using different resources to recruit and process talent locally and internationally. Our company is specialized in offering these solutions to the travel and hospitality organizations. We are currently serving employers in the USA, mainly assisting them in reaching out to local and international talents through our global network. This also means we assist them in choosing the right visa program type to work with for their property and connect them with the proper legal and governmental resources. We have offices and international partners representing our programs in 12 countries and can process individual applicants from over 85 countries, depending on the program type offered."
4. Articulate an HR marketing strategy
Have you ever heard the expression "HR Marketing" before? Human Resources (HR) marketing seeks to create a positive employee experience, both for future candidates and thoses already under employment. It ties in closely with employer branding, helping organizations in their recruiting efforts but also in reducing turnover and fostering a stronger company culture.
In other words, it's about applying the principles and formulas of marketing towards employees, rather than customers. Which doesn't mean the platforms will vary all that much. For example, many organizations view Linkedin as a great social media for recruiting and communicating company values, job postings, and so on. Rightly so, I may add. But how is your company coming across on its Instagram posts, stories and reels? Do we see any of your team members shine on Facebook posts or TikToks? Does your company seem like a fun place to work at, with a mission statement transpiring into actions and images shared on social media?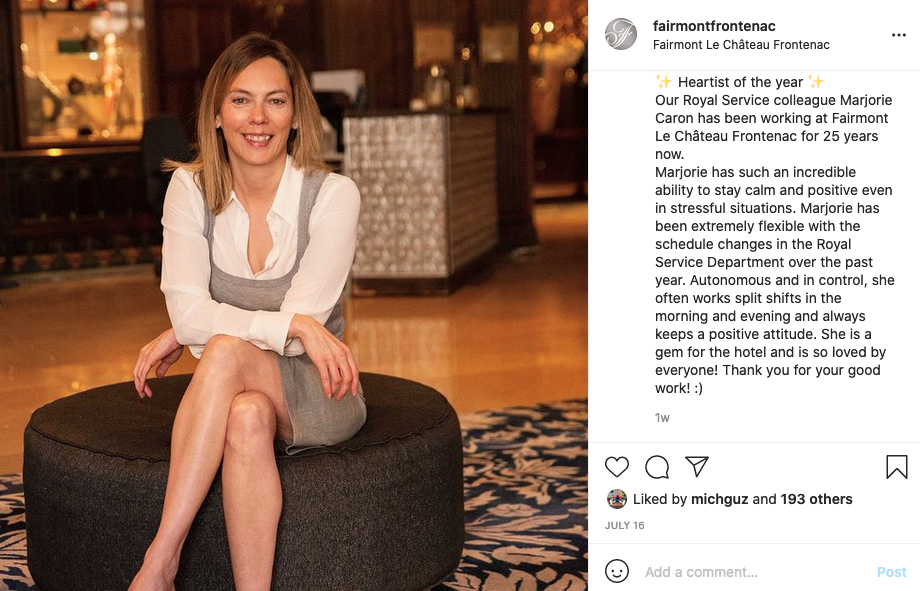 Thus, assuming you already have an employer branding in place (vision, mission, values), it now becomes important to articulate a strategy and tactics that will support it. Where is your focus – retaining employees, acquiring new ones, a mix of both – who is your target audience – what digital outposts should you prioritize? These are all questions that will need to be discussed together with your marketing team, in order to seek complementarity rather than competition in upcoming editorial choices for your digital content.
5. Educate about industry careers and profiles
Last but not least, we need to make our industry sexy and appealing! Seriously! This reminds me of an anecdote from years ago, when I was teaching alpine skiing in Colorado. Teaching skiing in North America is considered almost like a hobby, or a student job at best, but few people see it as a profession. In Europe, it's not the same at all, where you rely on your certified instructor to go out of bounds and avoid avalanches, for example. Salaries and conditions reflect that status, too.
Well, same could be said about hospitality. There are famous schools in Lausanne (Switzerland), Paris and around the world, where becoming a Maitre D, or simply working on the floor with customers is equally rewarding as being behind the desk in a managerial position. There is much work to be done in North America before we achieve this status.
Pandemic has exacerbated the situation
These past 18 months have not helped, of course. Restaurants, hotels, airlines and cruise lines were deeply shaken, with furloughed employees forced to move away from our industry. Many won't come back, which leads to a loss in experience and productivity in the workplace. This has a definite cost. However it also represents a golden opportunity to appeal to younger generations and people who embrace the passion that comes from our reality, selling dreams and experiences in travel.
As Burcin Turkkan mentions, "certain positions like housekeeping or culinary will never diminish. We will see differences in AI vs. human services being offered depending on the type of service offered by the hotels, their classification, and their size. I do think the touch of humans will always be needed in the travel and tourism industry. A good chef, for example, is irreplaceable!"
"Changes and exciting times are ahead! We must be ready and work together during this shift. Travel and Hospitality schools need to play their role here by adjusting their curriculum, offering content that will prepare the future leaders for this shift", she concludes. And I couldn't agree more.
BONUS: Address governmental policies
I would be remiss not to mention that governmental policies can often help or deter, depending on the intent and mechanisms put in place. And this has been particularly true in the past 18 months, more specifically during the summers of 2020 and 2021. In Canada for example, many employers are struggling to find candidates simply because some of them prefer to stay at home, being generously paid by emergency programs put in place the Covid-19 outbreak in March of 2020.
If it was understandable, yet subject to criticism back in 2020, it has become simply unacceptable a year later when such programs remain active. I am told there is a similar conundrum in the United States, whereby many employees prefer to stay at home and collect governmental subsidies rather than putting in the work. These detrimental policies must be addressed by industry lobbies, in order to have a competitive landscape for employees to seek jobs rather than staying at home.
One last thing. According to NPR, there is another factor in the USA: over 1.8 million women have not returned to work, mainly due to childcare systems collapsing during pandemics and schools not being back to a regular schedule. This is also a phenomenon we observed in Canada, which has lead the present government to propose a universal childcare system similar to what already exists here in Quebec. But that will still take time to implement.
No easy solutions
There are certainly no shortcuts nor easy solutions when it comes to shortage of labor. At its core, the issue is about demographics. There are more people leaving the workplace than there are entering it, with a loss of experience that impacts as well. Keeping older employees on the payroll will help, just like volunteering may be a solution in other cases. But I believe the above five (well, six really) solutions are where travel and hospitality practitioners will want to focus in coming months and years.
Update: A few hotelier friends contacted me following publication of this article to mention another trick that seems to be working rather well: refer-a-friend initiatives. Nothing new here, this kind of initiative has been around for many years. But the incentives have spiked, which is the novelty. Hotels offer employees 500$, sometimes up to 1000$ for every new referred hire that sticks around for a given amount of hours, which is a win-win-win all around.
Any other cool initiative you may have heard of? Please drop a line in the comment section below!