This past August, I was fortunate enough to indulge in a more than two-weeks long trip with my three kids to California. Believe it or not, this was my first real vacation with them since, oh well… since 2013! How ironic for someone who works in the travel and hospitality industry, right?
Since I have been sitting on the board of Quebec City's International Youth Hostel – better known as HI-Quebec – for a couple of years, I figured this would be a great opportunity to experience hostelling first hand, once again.
In my *ahem* younger years I had traveled extensively around the world, backpacking through Europe and Asia, and I was a member of Hostelling International.
Back in the 90s, youth hostels were among the cheapest options for accommodations, not to mention the opportunities to meet and mingle with other travelers.
Hostels, just like the hotel industry, have been disrupted by new technologies, booking methods, traveler behaviors and the sharing economy as well as new competitors such as Generator, Yotel and even hotel chains launching low-frill brands. Needless to say, everyone had to reinvent their hotel marketing.
What Hostels Are
Hostelling International is a non-for-profit organization, counting on more than 4,000 hostels and over 3.7 million members worldwide – you must be a member to take advantage of its network . The hostelling movement began more than 100 years ago.
Thus, the HI brand is a seal of approval recognized around the world, a label that young travelers can rely on when making that bold decision for a first trip around the world… or simply when the time comes to visit a nearby urban city, without breaking the bank for your lodging needs.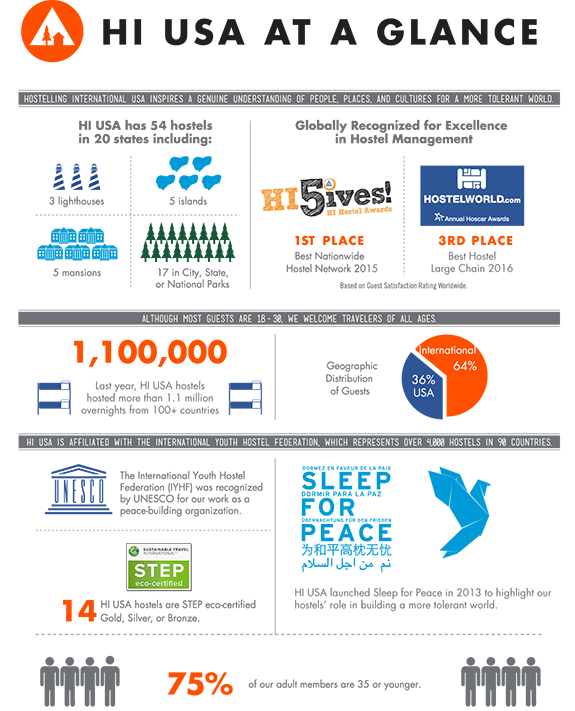 So why do people stay at youth hostels, rather than hotels? Here are some of their key features:
Accommodation is cheap!
Yeah, I know, there's the mission about promoting sustainable travel and discovering the world… but really, at the end of the day, folks stay here because you pay for a bed, not for a whole room.
If you don't mind staying in a dorm with 4, 6, 8 or sometimes up to 12 beds, then hostels are a great option.
Accommodation is varied
While some don't mind dorms and shared washrooms, there is always the possibility of private rooms for 2 or 4, often with private bathrooms as well.
So it's not just about dorms, all the contrary: more and more hostels are offering private bedrooms for travelers who wish to pay a bit more for comfort and privacy.
Common areas and amenities
Every hostel usually offers a guest kitchen where travelers can cook their own meal, store their food in the guest fridge and quite often chow down the included breakfast – cereals, pancakes, fruits, etc.
Hostels usually also have laundry facilities, TV rooms and much more.
Tours & Activities
Catering to a youth clientele, it's no surprise to see free walking tours of the city, discounted bike rentals and the classic pub crawl among the activities offered. Great way to mingle and meet fellow travelers.
One last point is the mission. Contrary to most hospitality organizations, HI is non-for-profit and strives for guests to connect with the local community and to inspire the local community to experience the transformative power of travel.
It is therefore not uncommon to see local artists showcased in paintings, sculptures or live events taking place. This is something you can notice not just in North America but across the HI network.
A good example of this comes from HI-Canada which recently relaunched its website and corporate signature, using the "co" as its tagline, preluding keywords such as conscious, coworking, good company, collaborative and many more similar values.
The point here is to say that if a traveler can choose between various types of accommodations, or perhaps even between different hostels, choosing HI is more than just about price alone. It's also about the values and mission, giving purpose to travel and its experience.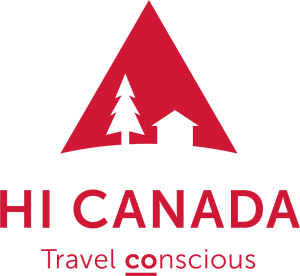 What Hostels Aren't
While hostels are great, they are not perfect. I, for one, realized that they are a great option for youth, whether solo traveler, couple or group of friends, as well as for older travelers – folks over 35 represent about 25% of the client base – but may not be the best solution for families.
I was traveling with my 3 boys, aged 8, 10 and 13, and while they enjoyed the experience overall, in particular the great location in San Francisco or Santa Monica, for example, they are so used to hotels that they kept comparing.
No pool. No gym facilities. No room service. Curfew (or quiet time). Closed hours, in some cases like in San Luis Obispo. Shared washrooms and showers, sometimes far down the hallway…
So, one needs to realize hostels are not full-service accommodations, even though some may offer private rooms and amenities. They are also in awesome locations, like San Francisco or San Diego downtown locations, but these can be very noisy environments as well, specially on Fridays and Saturdays night until the wee hours of the morning…
Verdict
So, would I go back and do the same road trip with my boys, using HI-USA properties? Absolutely. They actually enjoyed the home-cooked dinners I was able to prepare on a few occasions, and since we headed to Las Vegas on this same trip – where there aren't any HI properties – they got to enjoy hotel amenities, pools and entertainment!
But if you are traveling alone, as a couple of with friends, I would say hostelling remains as pertinent as ever and most definitely a cheaper way to travel, specially if you are doing so on a shoestring.
Not to mention the new friends you make along the way…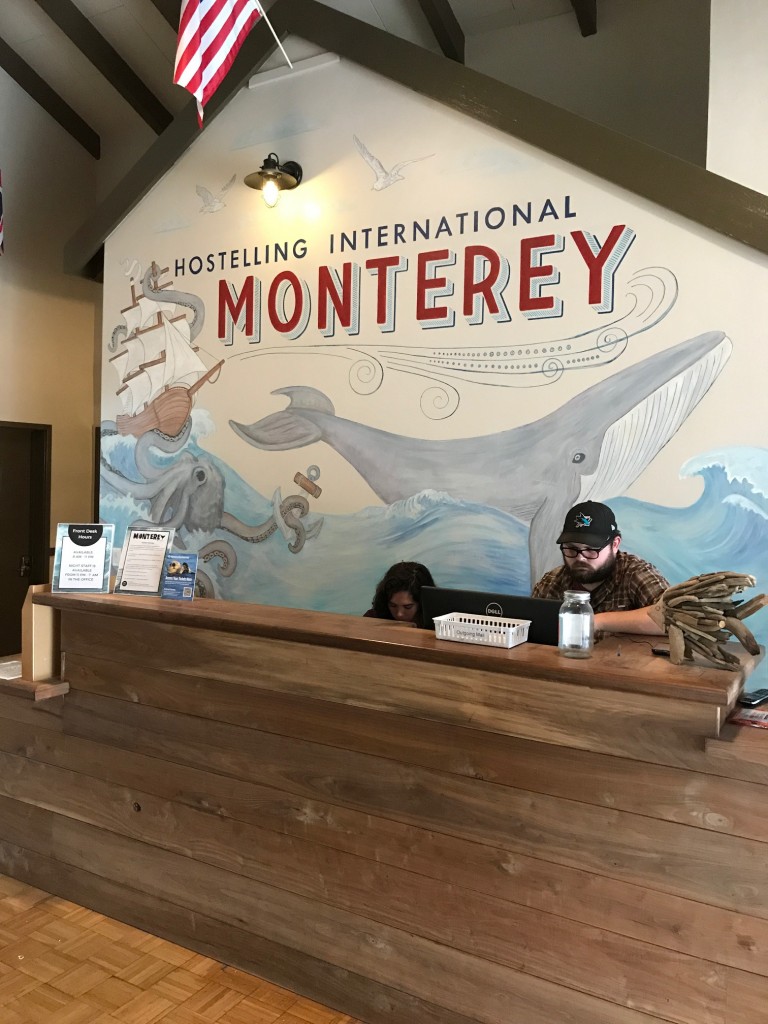 Note: While we had great experiences at all properties in general, I would like to thank the folks at HI-Monterey and HI-San Diego downtown in particular for their warm welcome! You folks rocked!
Save
Save
Save