Whether you are a hotel marketer, an online travel agency or any marketing practitioner interested in online travel distribution, you will know this topic has been controversial for some time already.
Here's an article on this, featured on this blog alone recently : 7 Online Travel Marketing Trends For 2017
OTAs, friends or foes
To summarize things grossly, for the past two decades hotels have been dealing with third-party partners such as Expedia, Booking.com, Orbitz, Ctrip or Travelocity in order to get incremental business, room bookings and revenues.
Yet the cost of doing business with these online travel agencies (OTA) is deemed high, mainly because of commission levels but also due to advertising costs and loss of the direct relationship with the customer.
As hotels seek to regain better profit margins, one of the key identified solutions has been to cut back on commission levels to OTAs by getting more customers to book direct.
Read also: Hyatt Plays Hardball With Expedia Over Contract Negotiations
Direct Bookings Come At A Cost, Too
The thing is, for many hoteliers I speak to, in particular independent hotels without the clout of larger brands that can negotiate better commission rates, there is this "magical vision" that steering clients to book direct will be a more cost-effective strategy.
While it may make sense on paper, it becomes a different story when trying to walk the talk and implement online marketing strategies that drive traffic, and conversions, to that hotel website. Effective strategies come at a cost:
Sending out regular newsletter with time-sensitive offers, contests and pertinent content: costs of copywriting, image rights, database management, updating website with content, deploying emails, system licenses (MailChimp, Campaign Monitor, Constant Contact, etc.)
Continuous improvement with SEO best practices on the hotel website, with efficient transactional funnel and mobile-friendly payment features: costs for programmer, SEO agency, third-party suppliers (channel manager), etc.
Heavier investment required on Google AdWords campaigns, including dedicated landing pages for increased conversion rates. Cost for ad agency or internal expertise.
Investment on social media advertising campaigns, including remarketing from website visits, on Facebook, Instagram and Twitter among others. Cost for ad agency or internal expertise.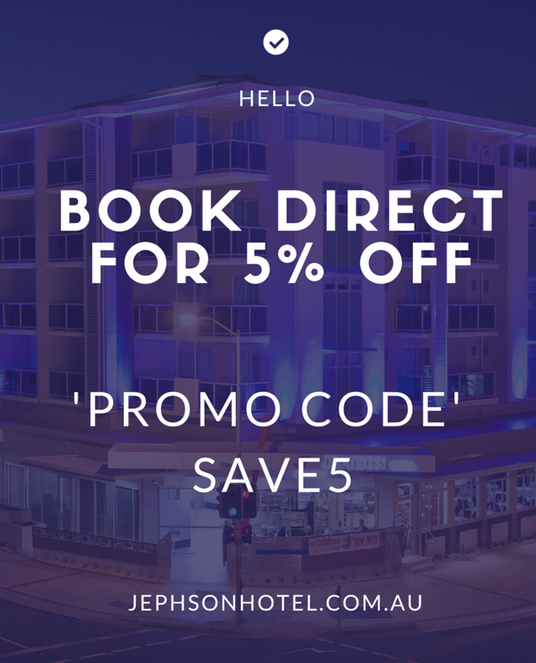 The dilemma with promoting direct bookings
Some folks will say "yeah, but you'd need to do all of the above anyway whether you were dealing with an OTA or not".
Not necessarily, or at least not as aggressively. I know of small inns that have bare minimum online presence, with non-transactional, static websites, and very basic Facebook page management. Yet, they count on Booking.com and Expedia to drive most of their online business – the rest come from word-of-mouth or traditional memberships with key association (bike trails, wine country, food lovers, etc.).
Of course, this is not a recommendable model for most hotels, but it's one extreme. The other extreme would be generating 100% of your online revenues through direct bookings, which is highly unlikely, in particular in markets such as Europe and Asia where OTA have a much stronger foothold.
The Cost Of Loyalty
Another distinctive approach to get clients to book direct has been through hotel loyalty programs. This is certainly a good idea, as it emphasizes customer retention and strengthens the relationship in time.
Many, if not most hotel chains have had their rewards program in place for years, so here is an innovative opportunity to get users to book direct by offering "loyalty member-only rates". But here again, doing so comes at a cost!
In fact, according to an analysis by Peter O'Connor, from PhoCusWright Europe, loyalty member-only rates can sometimes end up being more costly than dealing with an OTA with an agency model (i.e. like Booking.com).
In other words, once all costs are included, including sometimes overlooked discounts or processing fees, we can see the costs of various channels vary greatly, from negative to positive and vice-versa.
OTAs Emulating Hotels Emulating OTAs…
At the end of the day, there are good and bad practices out there, and it's up to hoteliers to make the most of the opportunities, albeit realizing the costs associated with the various strategies.
Loyalty rates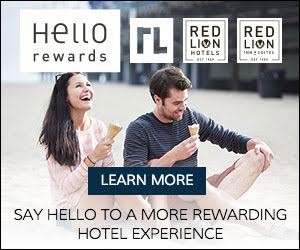 Loyalty programs have been a proven customer relationship tool and marketing strategy for hotels, who have now launched loyalty rates. So OTAs are moving in…
Expedia joined forces with Red Lion Hotels during the summer of 2016 allowing Expedia users to take advantage Red Lion Hotels' member-only rates and auto-enrolling non-members in Red Lion's Hello Rewards program when they book on Expedia.com and Hotels.com.
As Melissa Maher, Senior Vice President of Expedia Inc.'s global partner group, said "The nice thing for Red Lion is they're growing their membership program, and they're also utilizing Expedia as a customer-acquisition channel."
While Red Lion Hotels are not as big a group as Marriott, Hilton or Hyatt, this marks nevertheless a departure and sign of new types of deal where hotels and OTAs can work hand-in-hand to a mutual benefit.
Local recommendations
A key trend in today's travel behavior relates to finding things to do, places to see or where to eat while at a given destination, in order to feel like a local.
Airbnb offers this through its city guides within the mobile application, while Booking.com launched its Destination Finder function a year ago.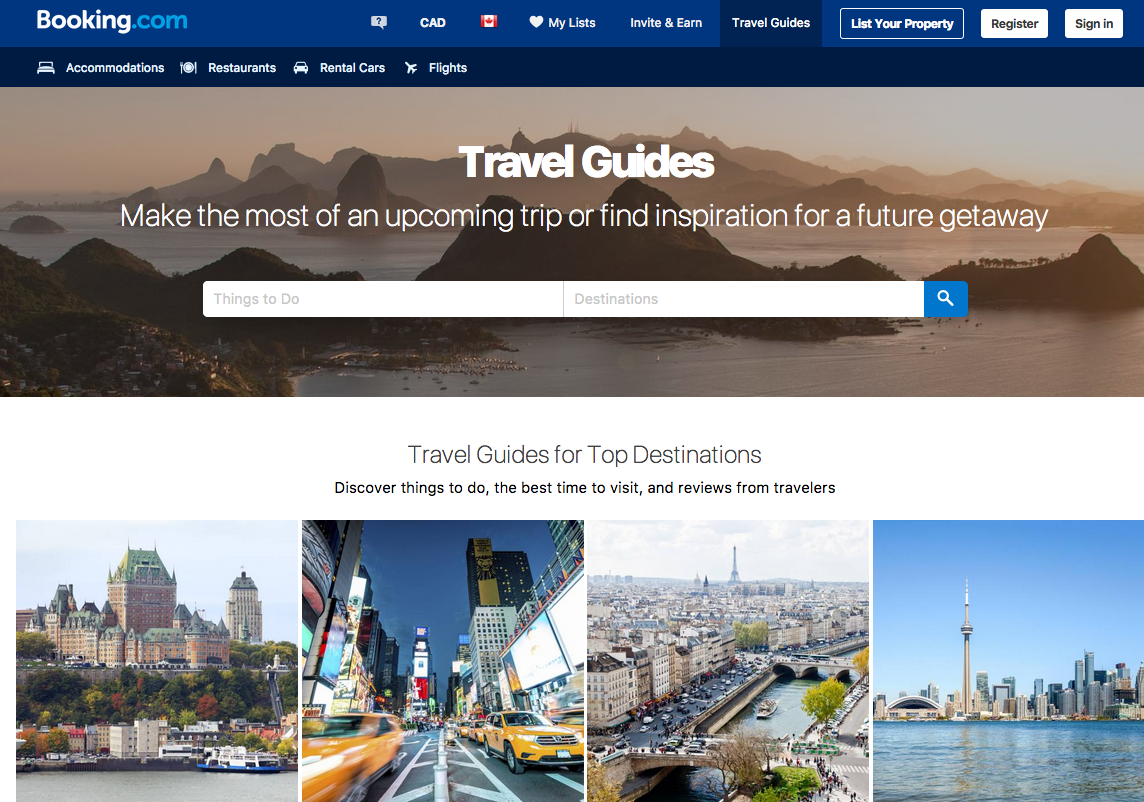 Expedia recently launched a new tool as well, within its Expedia Partner Central (EPC) platform, called Points of Interest.
"When determining which hotel to book, consumers rank location above amenities, price and ratings, showcasing its importance in the decision-making process. For business travelers, location is even more critical, with 73% saying it is the single most important factor when selecting a hotel!" – Expedia release, June 2017
EPC Points of Interest allows hotels to generate up to 10 nearby must-sees for any property and customize as they see fit. This will very likely be a popular tool helping hotels differentiate themselves from competitors on the Expedia marketplace and online in general.
So why aren't hotels looking into location-based recommendations already, seeing this trend is happening across the most popular platforms out there?
Again, this is a solution that can be developed in-house as well, but it will come at a cost…
Package bookings

Another area where hoteliers should seek to imitate OTAs is through packaging. Of course, hotel websites are not where one is intuitively expected to book air or ground transportation. But there are nevertheless various elements that contribute to building packages which help the bottom line, in particular in popular US urban destinations.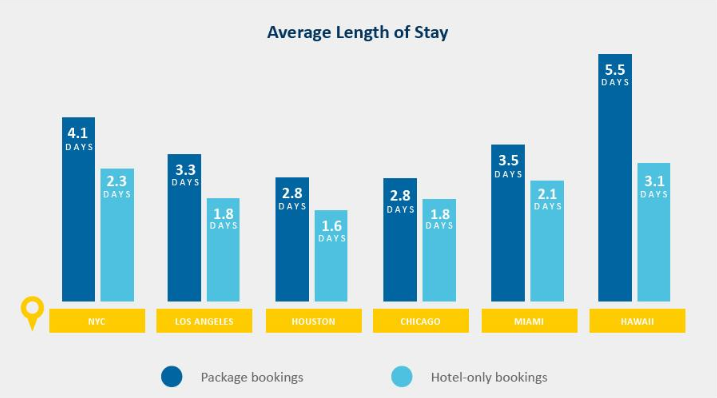 According to a recent study by Expedia, package bookings presented many benefits over hotel-only bookigns, including:
Average Daily Rates (ADRs) for package stays were higher versus standalone stays by an average of 20%
Package bookings typically have twice the length of stay than a standalone hotel booking
Package bookings also typically have a two times longer booking window than standalone hotel bookings, providing more opportunities for hoteliers to upsell consumers, both prior to check-in and on property
In package bookings, since the hotel stay is commonly linked to a non-refundable flight, packages have half the cancellation rate of a hotel-only booking
Even if you can't or won't get into flights or other complex bookings on your site, my experience with smaller, independent hotels showed there were similar benefits to the above mentioned findings by simply packaging hotel nights with shows, spa treatments, or other popular activities in your destination.
If packaging works for OTAs, it can certainly work for hoteliers as well. It's then a matter of finding the right mix or combination for your brand, and seeing if it reaps the expected benefits.
Save