We're off to a fresh new start in 2017, yet we also know that what held true yesterday may not be valid today or tomorrow, specially when we see how fast online resources evolve. So what should travel & hospitality stakeholders look out for when it comes to online marketing in the coming year?
Here are the seven trends (well, eight really) we need to play close attention to!
1. Mobile Messaging As Customer Experience Tool
The rapid growth and adoption rates of mobile apps such as Snapchat, WeChat, WhatsApp, Messenger or Instagram were first seen as great opportunities for marketers seeking to reach out to younger demographics, in particular the sought-after Millenials.
While these platforms remain elusive from an advertising standpoint, we're clearly seeing an emerging trend for hotels and airlines to engage with their customer base via these popular apps.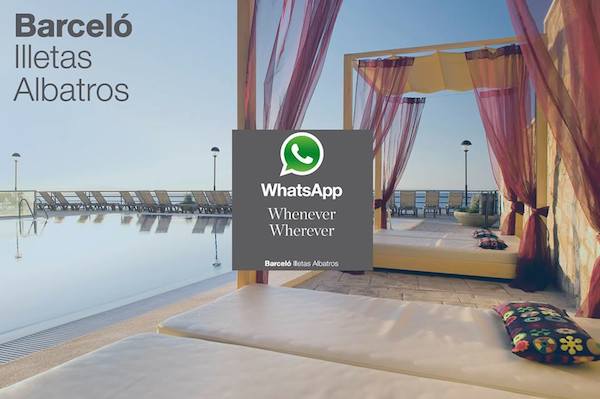 Hotels such as Barcelo Illetas Albatros encourage guests to interact with the hotel 24/7 free of charge through WhatsApp, while Starwood properties (W and  St-Regis among others) engage directly with clients concierge-style.
With KLM doing similar initiatives on Messenger and with Instagram allowing for direct responses, we can expect many more travel brands to follow suit.
Read also: Best Practices in Travel: Messaging Apps
2. Virtual Reality
Not too long ago here on this blog I told you about 8 tech trends travel marketers need to embrace by 2020. One of them, virtual reality, is already on the cusp of hitting mainstream and not a day goes by without a mention of a destination, hotel brand or event planner making new use of this technology. An airline such as KLM did just that at last year's ITB event in Berlin, for example:
So how can travel brands make use of virtual reality to help promote products and service, or to engage with potential customers? Here are some ideas:
Showcase hotel room, venues and amenities
Try before you buy
Virtual visit for meeting planning, weddings, conferences, etc.
Discover a new destination or area before making a reservation (travel agencies such as Thomas Cook are already doing so)
Rise traveler expectations before a trip
VR is not meant to replace an actual trip, but may very well complement it by highlighting some key selling features beforehand, at the planning stage of the decision-making process.
3. Omnichannel Marketing
While omnichannel is not a new trend per se, we can expect this phenomenon to become a core concern for a vast majority of travel marketers. And what is this about?
It's basically the challenge we face to attract, engage with and recognize customers who may contact us across a variety of digital outposts (email, web, social media), different devices (desktop, laptop, smartphone, tablet) as well as offline (phone, in-person, corporate travel agency).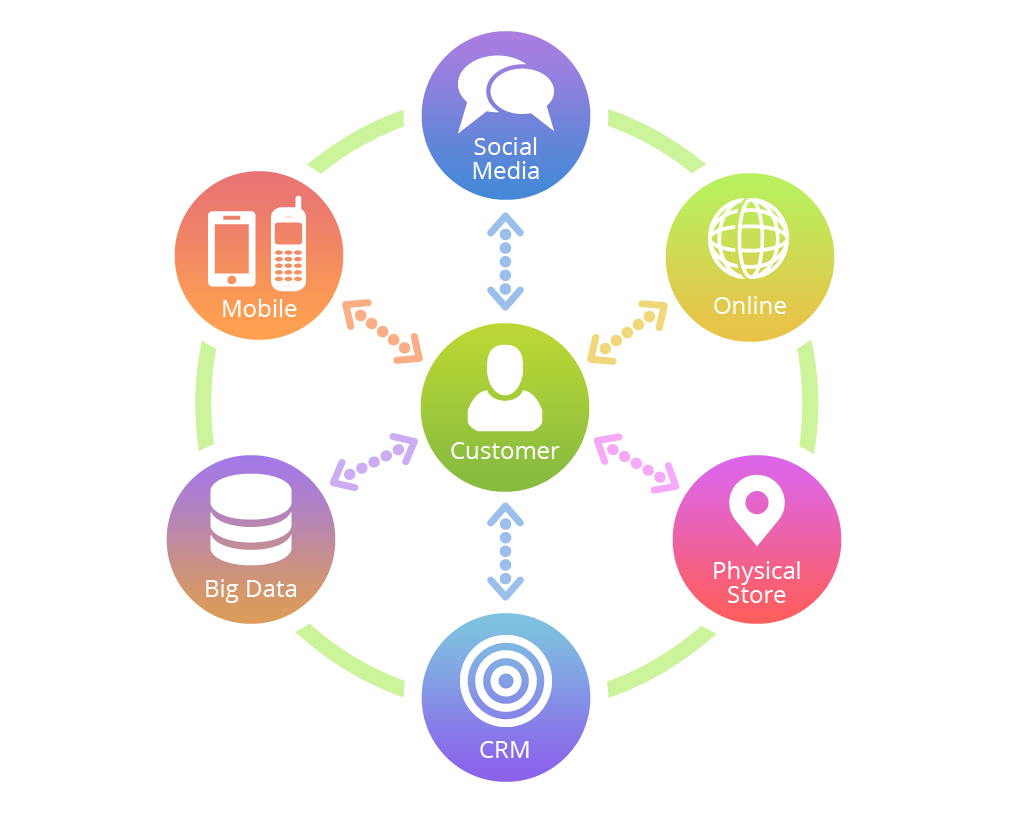 Google recently launched the possibility for cross-device retargeting by enabling remarketing for signed-in users, and we can expect more similar initiatives with Facebook and across email marketing, for example, in the coming year.
The challenge to recognize users across various devices and platform will remain as vivid, but travel brands who make efforts on this front will certainly stand out from the crowd and should reap the benefits of early adopters.
Read also: The Challenges of Travel Marketing in the Digital Era
4. The Domination of Facebook & Google
There may be a load of up and coming social media, mobile apps and other sharing networks, the fact is that Facebook is THE real player that matters. With over 1.8 billion active users, of which more than 1 billion are active on a daily basis, Facebook has the most precious commodity: time spent on its platform!
It has also become a key player through acquisition, making it a mobile player (Instagram, WhatsApp, along with Facebook apps like Pages, Messenger and Facebook itself) along with new killer features such as Facebook 360, Facebook Live, and ever-sophisticated ad targeting possibilities.
Meanwhile, Google is as strong as ever, with travel searches increasing year over year, despite rumors that social media (and Facebook in particular) are eating away at Google domination in search. Not to mention new apps such as Trips (see video above), and the constant evolution in travel-related products available – and even bookable – via Flight Search or Hotel Finder.
Travel brands must therefore secure and manage their presence, in particular on Google My Business, where reviews are posted on a regular basis… and where restaurants, hotels and destinations ought to respond accordingly!
The End of Twitter ?
It's safe to say the social media buzz has somewhat calmed down and reached a maturity level. Linkedin has been around since 2003, evolved well but was acquired last year by Microsoft as it struggles to make it to the next level (and monetize its success).
Similar question marks plague Pinterest, and even Snapchat as Instagram Stories were launched last year. Up and coming platforms like Meerkat or Blab did not survive when Facebook Live became mainstream… and Periscope will most likely go down the same route as Twitter launched its own live streaming feature.
But what about Twitter itself? Could it be the next one to bite the dust? While I certainly don't wish so, I can certainly see a high level of reluctance by travel industry stakeholders when it comes to using this social media. Plainly said, it's a time-suck of a platform.
And while it's still a very popular network with celebrities and influencers – in fact it seems like the new official channel of communications for president-elect Donald Trump – there is very little engagement for most active accounts on a platform that has plateaued in the past two to three years.
It's all about ads…
The real question is this one: if you are travel brand, when was the last time you invested into a Twitter ad campaign? (assuming you ever did one)
*sound of crickets*
Whenever I give a keynote or speak at a conference, I ask that question. For Facebook, I will get maybe 75% of the audience to raise their hand, saying they've recently invested in some kind of ad campaign, boosting a post, etc. For Linkedin, I may get 10-30% of hands raised.
Twitter? Less than 10%… Perhaps it's just a travel industry thing, but I don't see much advertising done on this platform, unless we're talking big hotel chains or destinations. Thus, could the end of Twitter be near? I think so, unfortunately.
Live Streaming
Beyond Facebook Live and YouTube Live (Beta), there are numerous other ways to live stream an event or product launch nowadays, and Instagram is set to launch its new Live feature as well in 2017. Not to mention Snapchat, where there is an element of raw interactions, even though it's not live per se, as well as limiting to 10 seconds maximum.
Other platforms, such as Periscope or even Twitter Live will also stir this mix up, and we can expect more developments with Facebook Live, since video is where the action is at, and there are new features appearing all the time, such as subtitles, 360 degrees and scheduling events.
If travel brands are slow to embrace this trend, we can expect travel bloggers and influencers to lead the way. Will hotels, destinations, airlines or attractions follow suit? This is one trend for which the jury is still out at this point…
OTAs vs Hotels: Friends or Foes (Again) ?
Last but not least, 2016 marked a clear departure point for hotels seeking to get direct bookings from customers, rather than going through third parties like online travel agencies (OTA).
Large hotel chains such as Hilton, InterContinental and Accor all consolidated their strategies with mass media, offline advertisement and/or online distribution tactics offering new direct marketplaces or best rate warranties.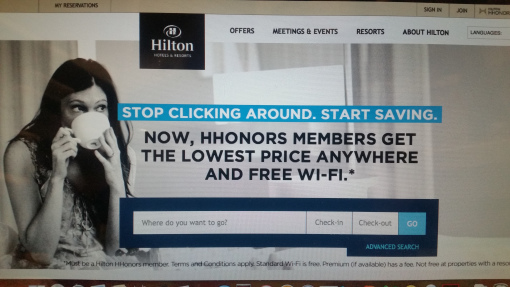 Read also: Hotels Promoting Direct Bookings: It's About Time!
OTAs have been putting more emphasis lately on their "partnership" with hoteliers, a term more accepted now by hoteliers even though many still cringe on commission levels or competitive paid search issues that still arise.
That said, savvy hoteliers know that working with OTAs is unavoidable, so might as well take advantage of industry insights, premium positioning and other benefits of working with these players that invest substantially to draw the attention of potential travelers.
Read also: Priceline, Expedia and The Future of OTA
BONUS: What Role For Airbnb ?
I would be remiss not to mention Airbnb in this travel marketing article, as we can expect even more disruption coming from this brand in 2017. After all, did they not recently share their intention to become THE go-to resource for all things related to travel?
It certainly seems so from a company that, beyond its core in alternative accommodations, now provides local insights, targets business travelers, and has its sight on all-out expansion.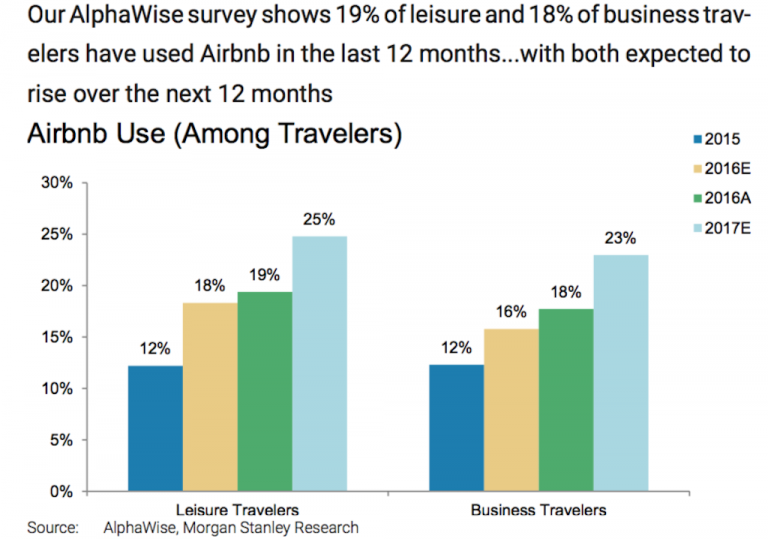 In fact, Airbnb recently announced its intention to enter tours and activities, thus competing with Viator – acquired by TripAdvisor – and the likes of Booking.com that also announced its intention to move forward in this realm.
But the biggest news may come if and when Airbnb confirms the rumor of its intention to build a flight search engine, or acquire a technology allowing this. This would definitely put it right up there with the OTAs like Expedia and would ascertain its vision to become the ultimate go-resource in travel.
Will 2017 mark this milestone for Airbnb? We'll soon find out.
Save
Save