It is now a pretty well-documented fact that since Facebook tweaked its EdgeRank algorithm last September 20th, many brands have noticed a decrease in engagement on their Facebook page, less reach and less virality for most posts published since then.
With the recent introduction of the "promoted post" feature, Facebook is thus forcing brands with many followers to pay in order to get the reach that could once be done simply through engaging content and dynamic community management. It used to be that on average only 16% of Facebook fans would receive a brand's posts in their newsfeed but a recent finding by SocialBakers found this number to go as low as 5% for bigger fan pages!!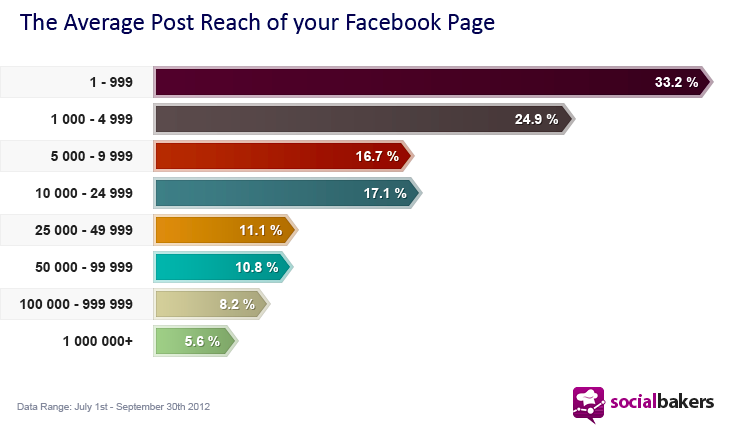 MUST A BRAND ABSOLUTELY PAY IN ORDER TO GET REACH & ENGAGEMENT?
Yes and no. Truth be told, there are still some tried and true tactics that allow brands to get better engagement on a consistent basis. The infographic below shows some of the ways community managers can engage and get fans to participate in the conversation, thus reactivating the relationship with the brand page, despite of EdgeRank's inherent selectiveness.

ASKING FANS TO CHANGE THEIR SETTINGS TO FOLLOW YOUR BRAND
The other tactic that is perhaps even more effective in order to get fans to receive all posts from your fan page is to ask them to manually change their settings. Let's not kid ourselves, though: this tactic, while certainly the best one around, will work with only a minority of people, most likely the ones who were already engaged with you to begin with.
Nevertheless, it's worthwhile asking your fan base, not just on Facebook but also via your newsletter, Twitter account, blog or other platforms where you connect regularly with your fans and customers.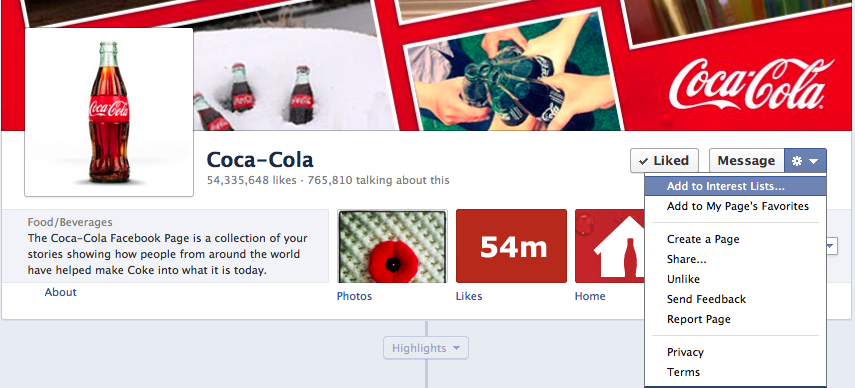 Basically, you must ask fans to go to your page, click the down arrow at the top right of the page, and have them "add to Interest Lists" or "add to My Page's Favorites". This way, fans are telling Facebook your content is something they privilege and want to see shown in their newsfeed.
Changes in the newsfeed
The other little thing that may we worthy to remind fans of, is that it's usually better to have their news sorted by "most recent" rather than the default setting of "most popular", which again links back to what EdgeRank deems most popular, maybe not you.

Will all of this be enough in order to avoid having to pay to promote posts to reach your fans? Most likely not, but it will certainly help gaining initial traction and ensuring a secure base of loyal fans. Truth is, however, brands now don't have much of a choice if they wish to succeed with their Facebook marketing.
Facebook ads remain a great way to draw attention to your page as an acquisition tool or by driving them towards a contest. But for engagement and retention on this hugely popular platform, buying "promoted posts" will now become the new norm.
The business model is evolving
Many argue that this recent change with the Facebook business model may get more brands inclined to try Google+ or invest more time in Twitter, Pinterest or other platforms. It's a false debate, since none of these networks have over a billion users, showcasing the level of daily activity seen on Facebook.
But I certainly believe it will have more than a few rethink their online strategy in order to more appropriately invest in owned media, namely: corporate blogging, newsletters, case studies, photos and videos, FAQ, enriched web sites adapted for mobile devices, and so on. These tools remain under the control of the brand, and are sure bets for the next 3-5 years at least. Can the same be said about Facebook?