Ever since Instagram was snapped up by Facebook in 2012, its growth has been phenomenal – in fact, it was considered the fastest growing mobile application in 2014. It now boasts over 300 million active users, of which 100 million joined in the past year alone!
As a mobile native network, and its very nature as a photo and video application, it's no wonder Instagram quickly became a favorite amongst travel brands, from destinations to hotels, attractions, restaurants, airlines and any supplier with a (visual) story to tell.
Read also: Social Media Best Practices in Travel: Instagram
Promoted Media
Most social media revenue models rely essentially on selling advertising to brands and/or celebrities wishing to promote content or advertise to a specific audience of active users. Facebook has evolved and now offers a variety to ways in which to spend marketing dollars, but the basics remain the same.
Twitter and Linkedin share a very similar approach for brands who can target audiences according to a variety of factors. Pinterest introduced promoted pins to a chosen few partners back in 2014, and so it's no surprise to see Instagram follow down this predictable path.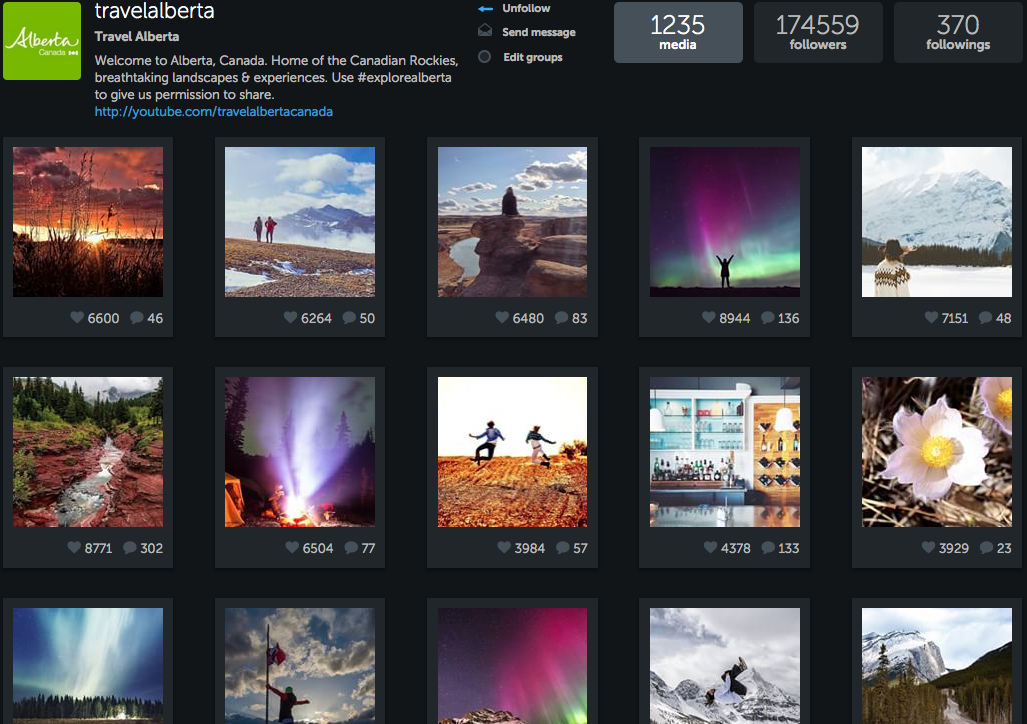 Access to Instagram ads was launched in 2014 and is still in beta, with only a few brands granted access to try it out. In Canada, two travel brands have been playing around with this feature, Air Canada and Travel Alberta.
It is interesting to note that when Travel Alberta launched its first campaign, back in November, it had 92,000 followers. Less than six months later, it now boasts 175,000 followers, for a 90% increase! While this growth not solely attributed to promoted content, it certainly didn't hurt 🙂
Carrousel Ads
You may have seen this feature announced earlier in April, whereby businesses and brands can now display multiple pictures in a single publication, through what is called "Carrousel ads".
Here again, this may remind some of you of the multi-product ads now available in Facebook, which are proving to be quite effective.
What's interesting here lies in the last visual of the carrousel where a call-to-action button can be added. In the example above, the "details" button leads to a page where a "Donation" button is prominent. In the travel industry, why not a "Book Now" button, or "Download" for a destination brochure, for example?
Inserting Links
Last but not least, we're now seeing the possibility to add links, enabling to send users and traffic to a specific URL. Up until now, this was and remains perhaps the biggest weakness of Instagram: media, whether it's photo or video, gets liked, shared and commented, but it does very little in terms of traffic referral to a brand's website where conversions often take place.
The only link publicly available is the one appearing in your bio profile.
There are now applications and tools allowing to insert links, such as Inst-ore, GOtags or a more popular one, Curalate's Like2Buy. Perhaps you know of others? As far as I know, none provide a perfect solution and none can secure a different URL for a different photo, for example.
But I suspect we will be seeing developments on this front, specially since it can represent a substantial monetization scheme for Instagram (and its mother company, Facebook).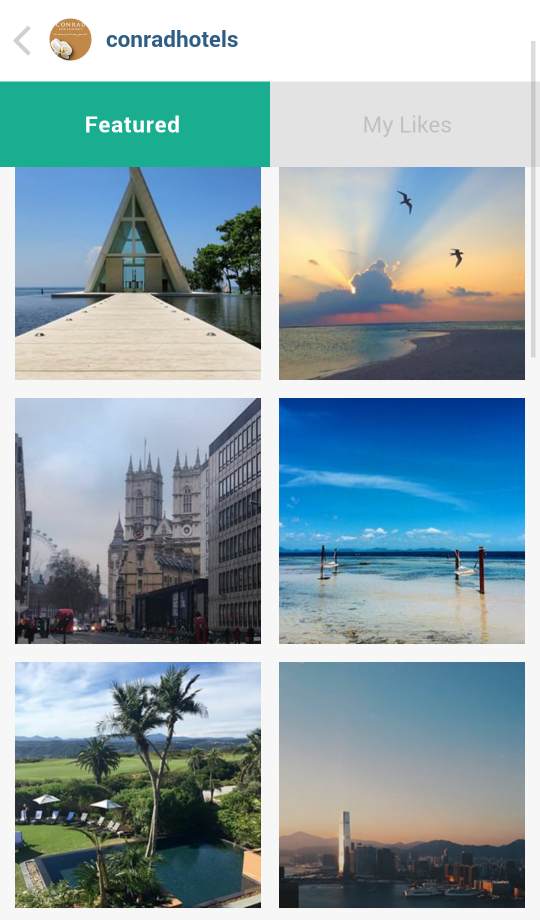 Will these new features be enough to turn Instagram into a traffic referral machine? Most likely not, at least not yet. Then again, that was never Instagram's raison d'être in the social media landscape.
But these promotional features will be interesting to track and follow as they help brands tell their story, grow their following and engage with bigger, more targeted audiences. And this is where things get really interesting for travel marketing, don't they?
Read also: 5 Success Factors for Effective Storytelling in Travel