Travel marketing, at its core, is no different than marketing in any other industry; it is a means to reach financial objectives, increase revenues, lower costs and have an overall profitability making travel brands viable in the long term.
But how we communicate to our customer base and potential travelers, on the other hand, is where travel and hospitality has an edge: we sell dreams! Vacations or getaways, leisure or business travel… there is an aspirational component here all humans can relate to.
Storytelling, not selling
Rather than simply trying to get "heads in beds", hoteliers are now communicating beyond room amenities and rates, tapping instead into their customer values and lifestyles.
Destinations now tend to put less emphasis on popular touristic icons, and more on how locals experience their preferred neighborhoods, inviting travelers to experience their city like a local. Same can be said about airlines and other transportation carriers, which tend to sell experiences rather than focus on their product or service per se.
"As a marketing tactic, storytelling is based on the premise that people remember information better when it is told as a story rather than presented as a list of facts. This is largely because stories are more relatable and inspire an emotional reaction in an audience. Any marketing campaign that rouses an emotional response – whether it be empathy, sympathy, outrage or laughter – is more likely to be remembered" – Source: Zideate.com
Travel brands should therefore embrace storytelling as a key component of their communications efforts in order to cut through the marketing clutter and noise customers are experiencing both online and in real life.
Here are five factors to consider for travel brands seeking successful storytelling efforts.
1. Emotions, not facts
Your hotel rooms have Nespresso coffee machines, your destination has fabulous museums, your festival hosts the greatest rock bands… yawn… We've heard these arguments countless times, but it's getting increasingly difficult to get the message across, even with huge budgets.
Instead of focusing on WHAT to see and do, travel brands now embrace the WHY, in other words the sense of purpose.
Storytelling becomes a great way to convey these emotions sought by travelers, from excitement to deceit, humor and frustration, and many emotions in between. The video above, from Visit South Africa, is a perfect examples of emotions that can be experienced, with a great plot twist in the end. Marriott Hotels recently launched a trailer for a new short film, called Two Bellmen.
Or this boutique hotel in Montreal, also using their location as back-drop for this well made short film…
2. Solicit locals
In order to connect with a story, we must believe in the authenticity of the message. Nowadays, only 14% of customers believe traditional ads while over 92% of us will believe online comments and reviews from peers, friends but also strangers. Not surprisingly, we are thus seeing destination tapping more and more into local wisdom, with influencers as brand ambassadors.
Visit Sweden was a trailblazer with their @sweden account on Twitter since late 2010, handled by a different Swede every week, and followed by more than 82,000 users. Visit Philly's leap of faith on Instagram was another good example, when the destination gave away control of its Instagram account to local, avid instagramers, in order to showcase 14 popular neighborhoods of Philadelphia, through the eyes of residents.
3. Communicate offline
Effective storytelling doesn't happen only through official channels from travel brands, but more and more from content shared by travelers and locals alike. Creating an easy-to-use, easy-to-remember hashtag is a key component in order to get people to share on Twitter, Instagram, Pinterest and other visual platforms. Read: Hashtags coming alive in destination marketing
But how can travelers know about a given hashtag for a destination, other than through official platforms, i.e. website, social networks? We need to think "offline" as well, like the folks in Denmark are doing (see video below).
For hoteliers, this may mean having a given hashtag visible in the lobby or elevators. Restaurants may use menus or table tents, while events should consider messages on giant screens or with the paper program distributed at large.
4. Multi-channel
There is a time and a place for effective storytelling, and in most cases this will occur at earlier stages of the travel decision-making process. It helps to understand which online marketing channels are most effective when reaching out to prospects and current customers. We may be more influenced by emails, videos on YouTube at the aspirational stage, while branded paid search may be more effective as we get closer to the last interaction leading to an online transaction.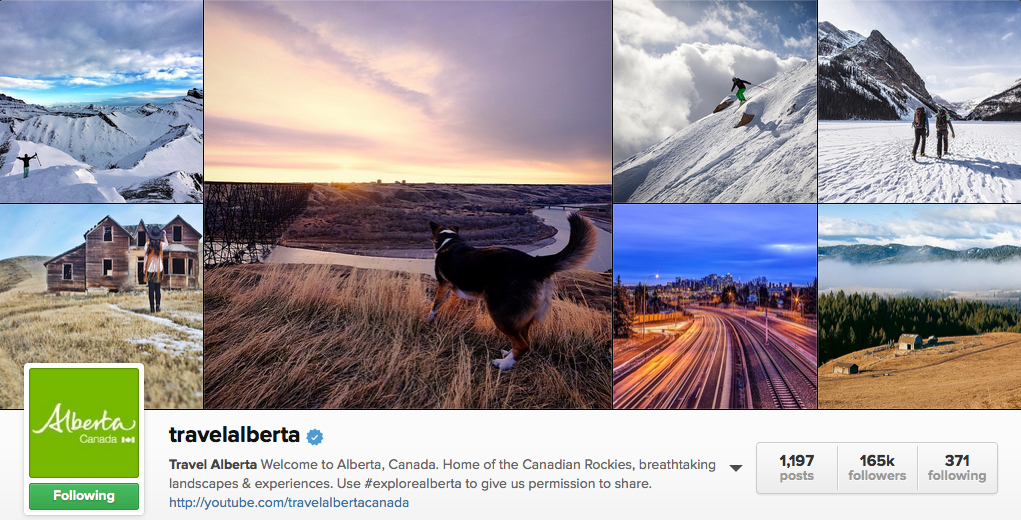 It is therefore crucial to evaluate and measure the effectiveness of the various marketing channels, from paid to organic search, social, email, referral and direct traffic, among others.
We can't tell our stories in the same way through AdWords campaigns versus a lengthy corporate blog posts, and that's fine, as long as we know which role each one plays in the overarching marketing mix.
5. Content mix
Last but not least, impactful storytelling often stems from using a savvy mix of images and sound, stirring emotions along the way. Visuals are key in travel marketing, as they convey aspirational images for a destination or property, in particular when combined with the power of music in videos. These can be amateur or professional, from 6-15 seconds long on Vine and Instagram to longer, beauty shots shared on Facebook, YouTube or Vimeo.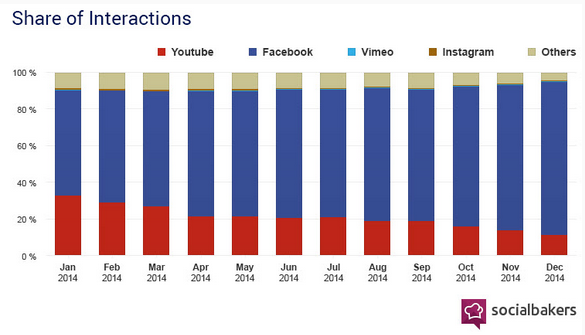 The success factor here is to try various types of content to see what works best for your brand. We know videos are hot right now on Facebook, even beating YouTube in terms of monthly views, but that doesn't mean you should be posting only photos or videos.
Editorial content still packs a punch, just like surveys, contests or questions can stir a debate and stimulate community engagement on most social networks, in particular on Facebook.
Do you have other examples of successful storytelling in travel to share? Let me know in the comment section below. Cheers!