Tripadvisor Plus launched in beta in December 2020 to a small portion of Tripadvisor's traffic in the United States. The program is progressively rolling out to all U.S. travelers with additional markets to follow later. Hotels worldwide interested in capturing pent up demand from U.S. travelers are encouraged to join the program now.
Want to know more about how to manage your online reputation? Check out our webinar details here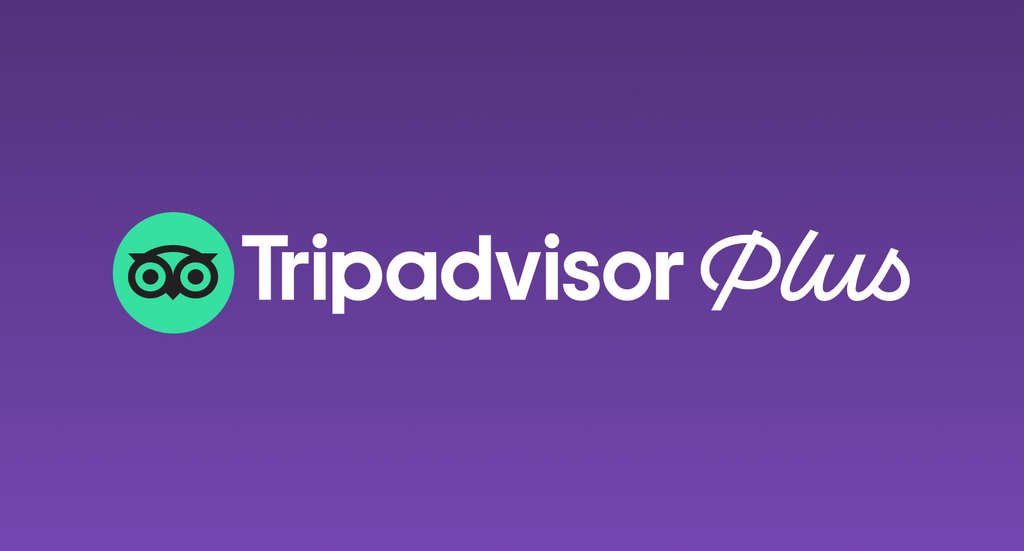 But what is TripAdvisor Plus? And why should you care?
A membership program for travelers
Despite its relative loss in popularity and changing business model in the recent past, TripAdvisor remains a key player in the online travel industry. Still a reference with over 884 million reviews and opinions of over 7.9 million businesses across the globe, TripAdvisor is available in 49 markets and in 28 languages. Moreover, TripAdvisor owns many popular subsidiaries sites such as Bokun, CruiseCritic, FlipKey, HouseTrip, Jetsetter, SeatGuru and Viator, among many others!
TripAdvisor was never really an online travel agency (OTA) per se, like Expedia or Booking, even though it dipped its toes in these muddy waters in the recent past. Now, by launching this new loyalty program, it seems to have found a clear(er) purpose.
What's in it for hoteliers?
Traditional online hotel distribution usually means letting go of commission rates that can vary between 15% to 25%, rising often to 30% when partaking in coop marketing and advertising opportunities with Expedia, Booking or Trip.com. This is a substantial cost that hotels would much rather save by getting clients directly.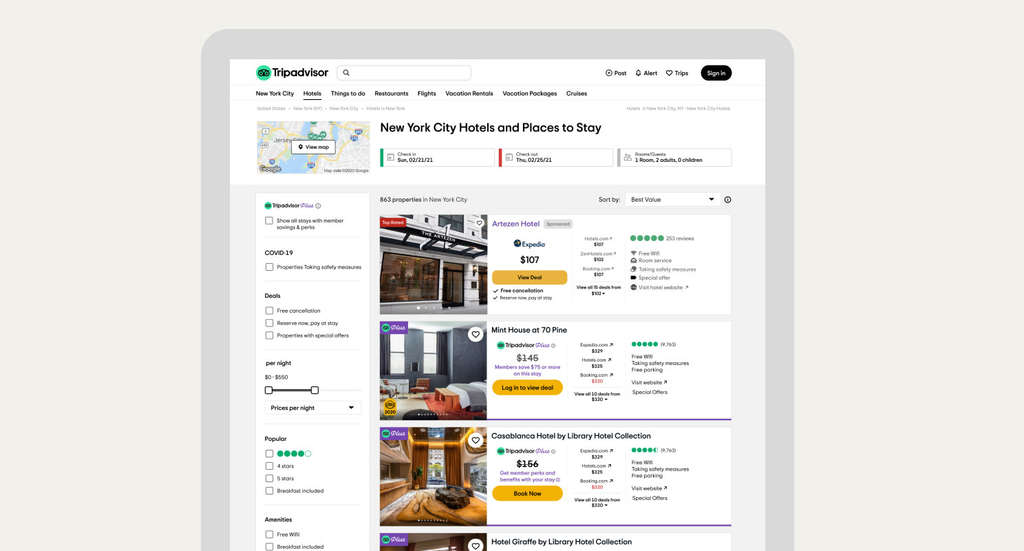 What TripAdvisor is offering here is to put hotels in contact directly with travelers WITHOUT taking any commission. Thus, hotels would therefore be inclined to pass on parts of the savings in personal services, savings or perks (free bottle of wine, upgrade, late check-out, spa credits, etc.).
Better yet, customer details are then passed on directly from TripAdvisor to hoteliers, diminishing the potential friction in customer relationship and allowing hotel partners to capture client data for future communications.
What's in it for travelers?
TripAdvisor Plus is a subscription-based program, with an annual membership fee of $99. Similar to other fee-based memberships, travelers are promised to get discounted rates to begin with. But also perks, as mentioned above.
Thus, a traveler planning a week-long getaway might already get his or her's membership value simply by savings on the hotel rate, not to mention the added perks. And just like any loyalty program, the benefits here lie in the recurring nature of travel. The more one travels, the more one is likely to revert to its TripAdvisor Plus program to get all the value from that $99 "investment".
"Tripadvisor Plus is a game changer for both travelers and hoteliers. Travelers get to enjoy a memorable experience thanks to special perks and discounts – and hotels have a brand new way to attract valuable guests while avoiding hefty third-party commissions."

Kanika Koni, Chief Commercial Officer, TripAdvisor
Will it work?
That's the true question, isn't it? For hoteliers, the equation is fairly simple and relatively risk-free. As TripAdvisor mentions in their official statement, here are the benefits for hoteliers:
More visibility, more demand – Participating hotels get extra visibility (higher placement in the Best Value sort order as well as special badging) on Tripadvisor, whether a traveler books through Tripadvisor Plus or not
Lower spend, more bookings – Tripadvisor Plus is free to join (for hoteliers) and operates as a less expensive pay-for-performance demand channel than traditional online channels
Total flexibility – With no annual commitments and no last room availability requirements, participating hotels can opt in and out of discounting at any time as occupancy levels change
Stronger customer relationships – Hotels can market directly to guests after their stay
More engaged travelers – Tripadvisor Plus reaches a highly valuable customer segment. On average, Tripadvisor Plus subscribers spend more and stay longer than non-subscribers
Better guest experience – Tripadvisor Plus enables hotels to pass some of their third-party cost savings to their guests, increasing guest satisfaction and customer loyalty
While this side of the equation is relatively clear and obvious, I can't help but wonder if customers will be willing to dash out $99 for yet another loyalty program. In particular when there are so many free ones out there, including most hotel and OTA programs.
In order for the program to make sense for hotels, vacation rentals and other industry partners, there will need to be a critical mass of subscribers joining this new paid-program. Granted, there are many millions users on TripAdvisor worldwide, as well as on subsidiaries sites. But how many will take the leap and pay to join Plus?
Herein lies the biggest question, which remains unanswered at this stage. The promise seems interesting, on both end of this coin. With the present context, with millions of consumers coming out this pandemic with an urge to travel yet again, this might just be the kicker that does change the equation.
For more details and to join TripAdvisor Plus program, click here