This is the sixth in a series of "Social Media Best Practices in Travel" posts to be published on this blog. Today, we focus on Facebook!
Despite of the controversy around tweaks and changes in its newsfeed algorithm, there is no doubt that Facebook remains the king of the social media sphere.
And while teenagers are less active and/or flocking to other trendier mobile platforms, the fact remains that Facebook is still growing in the US and globally, across all age demographics above 25.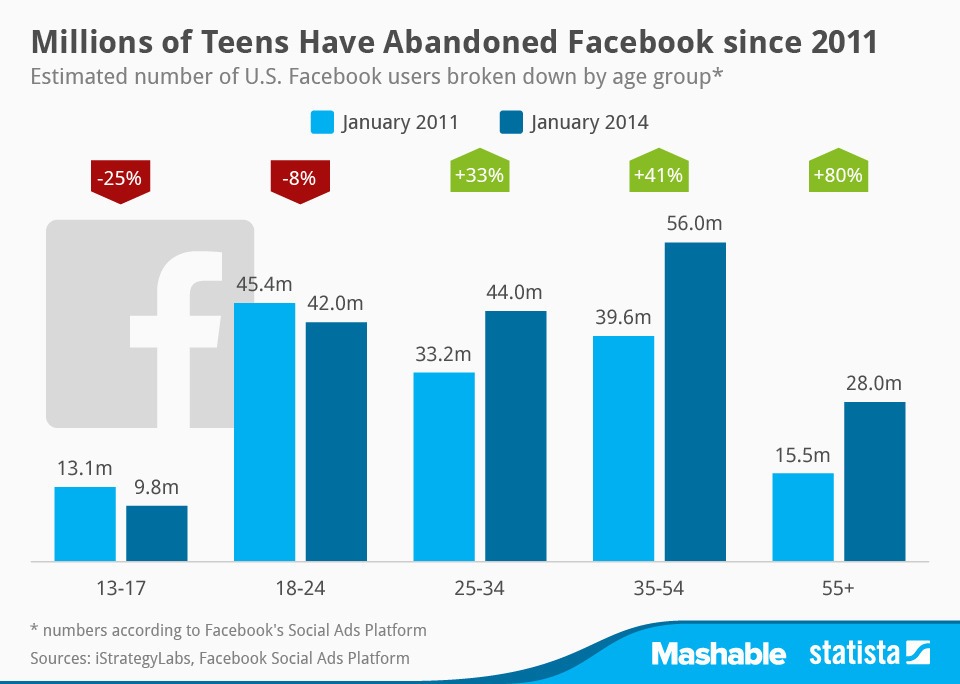 Consider as well some of these impressive stats & facts regarding Facebook:
Travel is the most shared topic category on Facebook!
Of the estimated 1.4 billion active users, more than one billion log in daily!
82% of users access Facebook through a mobile device. In fact, the Facebook app is the most dowloaded application on both Apple's App Store and Google Play.
Facebook is the stickiest social media of them all, with average users spending more than 7 hours monthly consuming content.
There are over 350 million photos uploaded and shared every day on Facebook!
In other words, lots of people, sharing lots of content and spending lots of time on Facebook, with "travel" a key topic of interest across all demographics.
It's no wonder most destinations brands have an active presence for their travel marketing, some with multiple accounts. Yet because of all the noise and sharing taking place, it is becoming increasingly difficult to stand out to connect and engage with consumers.
5 TIPS FOR TRAVEL & HOSPITALITY BRANDS
1. Offers & Contests
Even though Facebook is not a sales-driven social media per se, it can certainly generate some interesting results for hotels, restaurants or spas that take advantage of the platform's customizable offers that can be pushed to highly targeted audiences.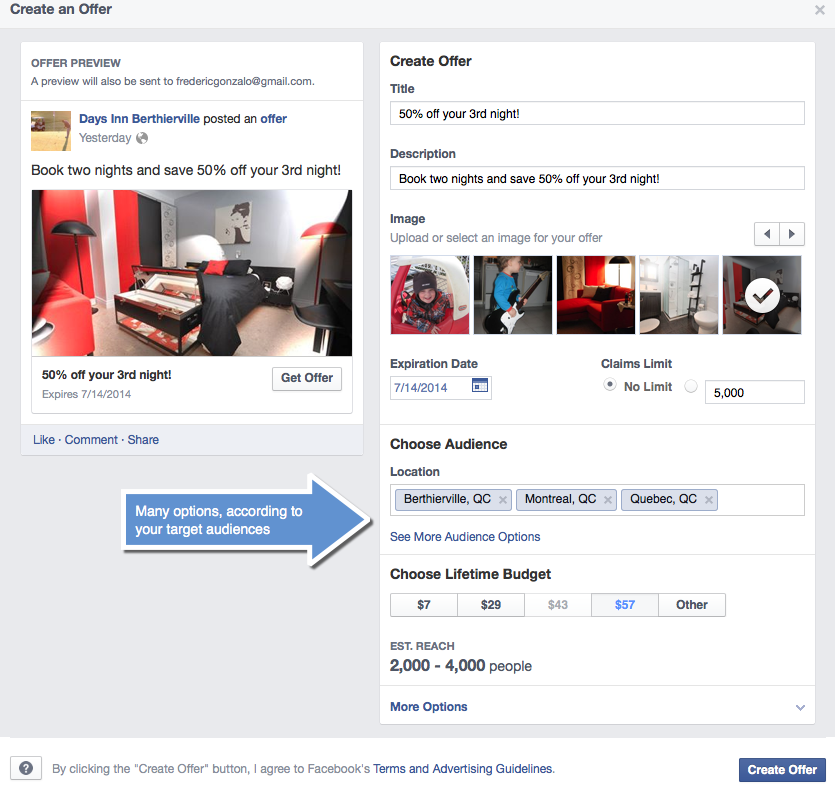 Contests are also a great way to generate buzz, publish relevant and shareable content, and increase a travel brand's database, in particular when requiring an email address as participation prerequisite, like Air Transat and Transat Holidays are doing with this Giveaway promotion on their page.
2. Create engaging posts
If Facebook did not have EdgeRank, its sophisticated algorithm filtering through the average 1,500 interactions occurring in a user's newsfeed, content would get out of hand and become chaotic.
Thus, most brands across various industries have been seeing decreasing organic reach, and the travel sphere is no different. But since we sell experiences and memories, travel brands have a better chance to stand out from the crowd using photos and videos that get user engagement.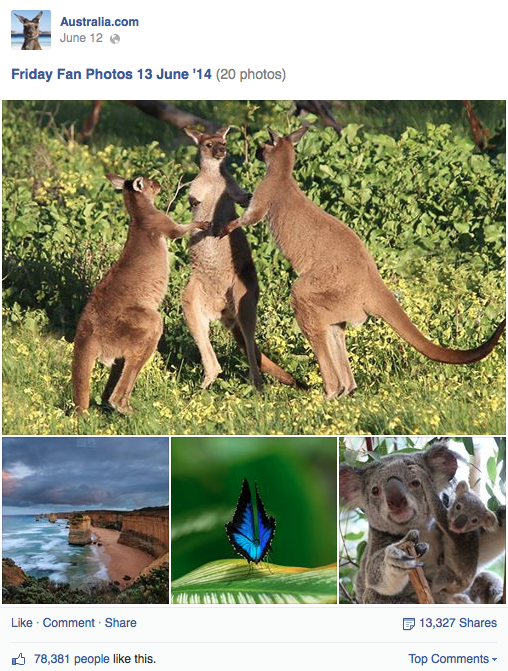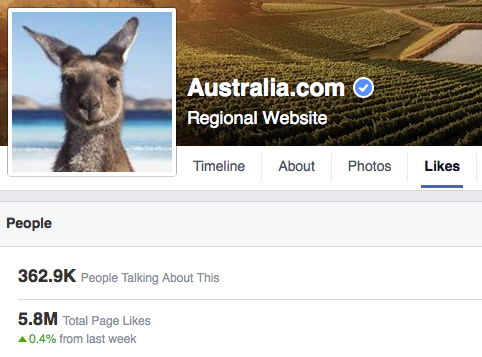 A great example of dynamic Facebook page comes from the folks at Tourism Australia. Every Friday, they highlight photos from fans, among which are professional and amateur photographers, with awesome pictures that get lots of comments, shares and likes.
It's no wonder this page averages between 4-5% engagement rate, sometimes even more – it had a 6.3% engagement rate when I looked it up and took the above screenshot! Compare this to other industries where having a 1% engagement rate is considered stellar, and you realize just how powerful visual content is to get your community engaged.
(To calculate a page's engagement rate, simply take the number of "people talking about", and divide it by the total number of likes for the page. In this example: 362.9k / 5.8M = 6.3%)
A recent study by SocialBakers, looking at over 30,000 pages and more than one million posts, showed that brands now include a photo or visual component in 75% of their posts. Still, photos over-index and account for 86% of shared content across all these pages, demonstrating the power of visuals as storytelling and sharing tool.
3. Pay to Play
Among all social networks, Facebook is said to deliver the best ROI (return on investment) for travel brands, according to a recent report by emarketer, "The US Travel Industry 2014: Digital Ad Spending Forecast and Trends".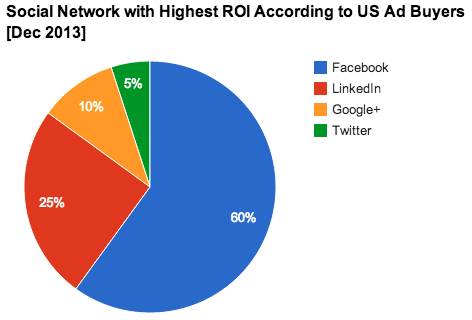 Some question the effectiveness of Facebook ads versus other tactics such as Google AdWords, as was the case recently when TripAdvisor CEO, Steve Kaufer, and Priceline Group CEO, Darren Huston, each separately criticized Facebook for its ads' shortcomings.
Yet, if you look at social networks alone, this report from emarketer clearly demonstrates that Facebook delivers more bang for the buck than Linkedin, Twitter or Google+.
More simply put, though, Facebook as a content amplifier remains a powerful tactic in the travel marketer's tool kit. Boosting posts, advertising a page, creating offers to stimulate engagement or download for an application are all paid options that can return great ROI with little investment, not to mention retargeting possibilities as well.
Read also: What role for Facebook in the online travel landscape?
4. Research & Development
Studies have shown that 80-85% of people who like a brand on Facebook are past and present customers, so the network represents an opportunity to foster a strong community of loyal fans. Since these folks appreciate the brand enough to like it and perhaps engage with it when there are interesting photos, comments or questions, why not take advantage of this opportunity to ask for feedback and improve products and services?
In the example below, Montreal-based restaurant Misto engages by asking a very simple question: what will you be drinking this weekend? The conversation that follows generates comments, funny remarks but also insights as to what fans like in general. A savvy restaurateur could then adapt its wine menu, for example.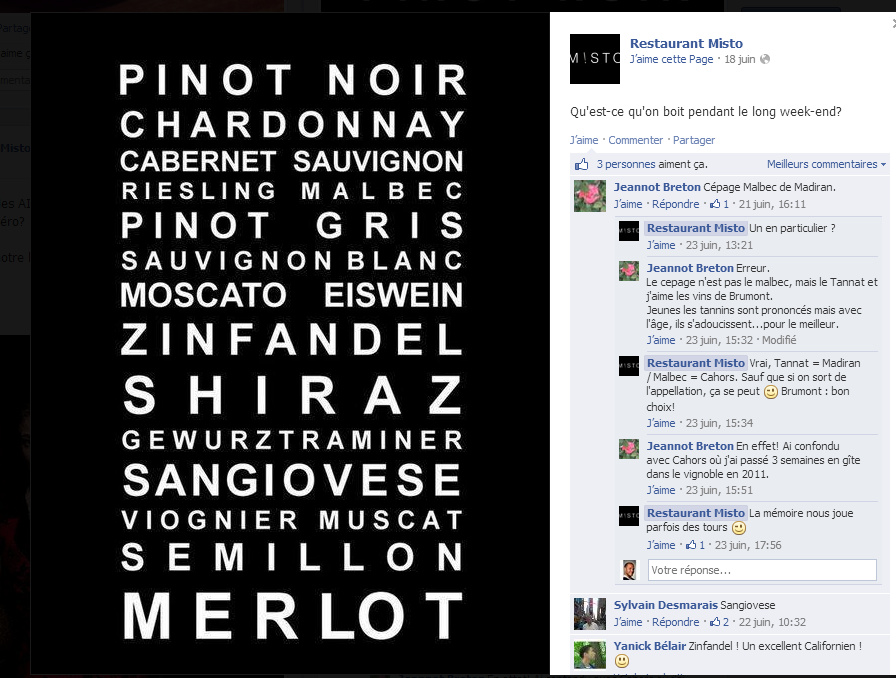 Other examples of hotels, spas, restaurants, attractions or destinations crowdsourcing their Facebook base as research & development tool include questions such as:
What types of amenities do you prefer in your room?
What's your favorite type of massage?
We're hesitating between a new dish as entree: duck or rabbit. What would be your choice?
What kind of music do you prefer when having a romantic dinner?
You get the picture, I am sure. These are simple yet often under-utilized questions and resources that travel marketers should emphasize with their Facebook pages.
5. Customer Service
At the end of the day, though, Facebook is mostly about people interacting with other people, brands or celebrities. In this context, travel brands should grasp this opportunity since recent surveys showed only 30% of brands responded to comments left on social network brand pages. In other words, 70% of comments are left unanswered (this includes review sites, such as Yelp or TripAdvisor).
And according to the last Social Habit survey in the US, 42% of consumers active on social networks expect an answer within the hour!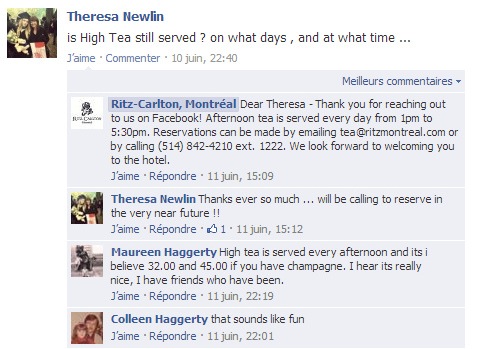 In the example above, you'll notice the Ritz-Carlton Montreal responded to the customer query, but so did other people too, chiming in the conversation, enhancing it along the way.
Bonus Tip: Cross platforms
Social networks are becoming more intertwined than ever, with Pinterest using Foursquare geo-location for its rich pins, or TripAdvisor showing ranking according to Facebook friends, for example. (For more on this, read How Facebook Influences… TripAdvisor! )
Travel brands ought to bring forth their newsletter with a dedicated tab on Facebook, just like a Facebook "like box" should appear on a hotel website, easing the process for clients who wish to stay connected with the brand. Facebook posts can also be embedded in your blog, like in the example below.
Finally, here is a great infographic from Social Research Strategies, summarizing the 10 key elements to consider for brands posting on Facebook.