Will 2015 go down in history as the year when we reached a tipping point for online travel marketing? There are certainly some key developments happening that should keep a couple of travel and hospitality marketers awake at night. Here are four major situations to take into consideration.
Google (finally) makes a move
For years now, ever since it acquired ITA software back in 2010, pundits have been speculating when Google would actually jump into travel distribution as a pure player. It released Flight Search and Hotel Finder in beta, then across various countries in North America in Europe, but always as a third-party traffic referrer rather than seeking direct transactions.
After all, it is estimated that Priceline and Expedia both contributed to 5% of Google's worldwide advertising revenues alone in 2014, so why would Google want to piss off two (or more) clients in the process of competing head on with them?
Well, according to Skift, it is now possible to book direct through Google, as shown with the example of the Hudson Hotel in New York and explained in the article And Then the Earth Shook: Google Enters Travel Booking.
Based in Canada, I could not find such similar examples, not even with the Hudson Hotel in New York, but presumably Google will roll out this kind of feature across the globe once it will have worked out the kinks in the process. Or will it?
The jury is still out on this one, but if indeed Google moves in full throttle with booking capabilities for hotels, then airlines, car rentals, restaurants and other hospitality stakeholders are likely to jump in. Time will tell, but this could certainly be a game-changer.
Rate parity no more?
Another seismic wave we are seeing comes from Europe, where online travel agency Booking.com lost its battle against hotel unions and government agencies with regards to rate parity contract provisions.
After legal decisions came through against Booking in Italy, France and Sweden, the popular OTA has announced it would review its contract provisions across Europe. Expedia should follow suit shortly after, presumably to avoid costly litigation that would inevitably ensue.
The consequences of this decision? Here are a few:
Hotels can now offer a rate on Expedia, and a different one (higher or lower) on Booking or any other online travel site.
Hotels can not, in theory, offer a lower rate on their own site than what is offered on an OTA site, but they can provide lower rates via a different channel (phone or walk-in) for corporate, groups or loyalty members.
Since rates can and will vary across different OTA sites, hotels highlighting a "best price guarantee" on their own site will stand out even more than in the past, in theory.
Of course, the impacts of this development are being felt in Europe only at this stage, but one would think there will presumably be lots on industry pressure and lobbying for similar action to take place in North America, Asia and across the globe where Priceline and Expedia dominate the landscape.
TripAdvisor goes holistic
Another player that keeps ramping up its influence in the online travel sphere is TripAdvisor. The popular review site, now boasting more than 225 million reviews and reaching an estimated 340 million unique visitors per month, has been on a acquisition spree for the past couple of years.
Beyond showcasing reviews and rates for accommodations, restaurants and attractions, it also provides booking options for tours and activities through its purchase of Viator, along with vacation rentals and packages.
More importantly, its Instant Booking feature now allows users to book directly from TripAdvisor, rather than from OTA sites that traditionally provided rates available on the site.
After a slow start in 2014, TripAdvisor has since inked deals with major hotel chains, including Accor and Marriott. And as can be seen from this recent ad aired in the US, TripAdvisor is clearly sending the message to book on TripAdvisor, rather than simply look!

OTA consolidation
Last but not least, let's remember that 2015 marks the year when Expedia gobbled two major competitors in the online travel landscape, Travelocity and Orbitz. Which basically means we are left with an OTA Duopoly: Priceline vs. Expedia.
We may therefore have the illusion of choice, but it really comes down to that reality. A similar scenario is occurring in the hosteling world, where Hostelworld dominates this niche after acquiring its biggest competitor, HostelBookers, back in 2013.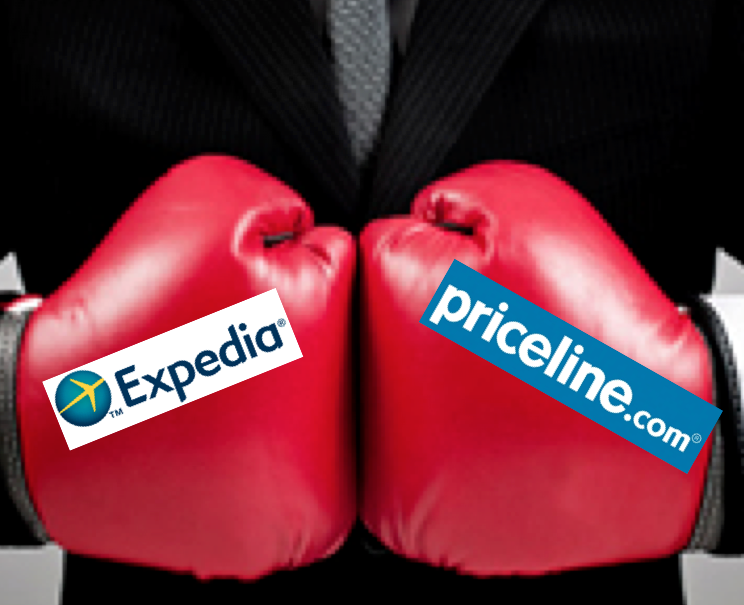 But it may also be worthwhile peeking at what's happening in China, too. China is the world's second largest travel market and fastest-growing international outbound market, with an estimated 250 million travelers.
So it's interesting to see how heated the OTA landscape is on the domestic front already. Earlier this year, Expedia sold its share in Elong, a popular site in China, while Priceline is going the other way, investing $500 million in 2014 in the leading Chinese OTA Ctrip, adding another $250 million earlier in 2015.
Observing what is happening in the bustling Chine online travel distribution landscape is key, since we all know the world order is set to change in coming years, at least from a travel standpoint! 🙂