Summertime is upon us and this means high season for a vast majority of travel brands across the globe. While vacationing often rhymes with taking time off to disconnect and break away from technology, our relationship to so-called smart devices now transcends every aspect of the travel decision-making process: before, during and after the vacation actually takes place!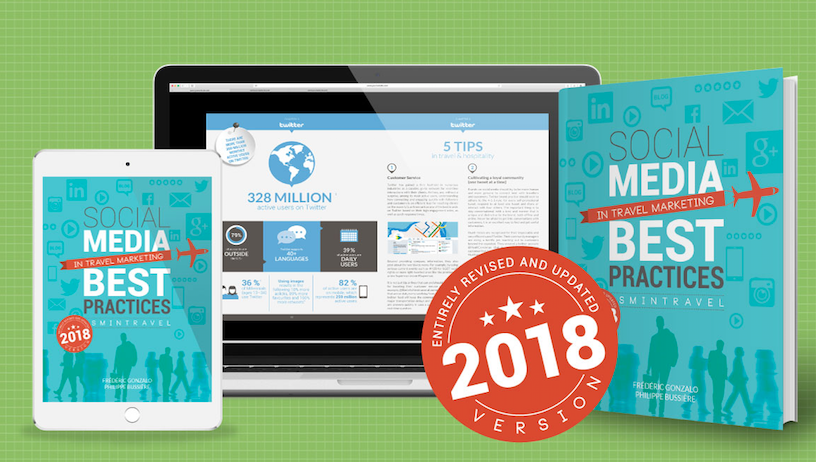 Social Media in Travel
The folks at MDG Advertising recently updated their popular infographic detailing just how much vacationing has now gone the social media way for travel marketing. For example, did you know that:
30% of U.S. travelers turn to social media to find trip inspiration
40% of UK Millenial travelers say they consider how instagramable a location is when trip planning
40% of all online bookings are now coming through a mobile device
74% of travelers use social media while on vacation
60% of travelers us nagivation apps (i.e. Google Maps) while traveling
There are many more valuable insights in this infographic, which begs the question: is your travel brand on top of these social media trends and are you engaging with travelers on these platforms before, during and after their trip?