It's been a while since I had written a blog post about Facebook. How would you rate the performance of your recent posts, events or groups discussions?
You may perhaps ask yourself if Facebook even matters anymore, right? Well, when it comes to travel marketing for most brands, products and services in the hospitality realm, Facebook indeed does matter. It ain't the powerhouse it was once was, yet the platform remains used by over 80% of adults across most countries in the Western world.
What people like to see on Facebook
According to a recent report issued by Meta (Facebook's mother company), here are some valuable insights into what users seem to appreciate most when it comes to posts on Facebook:
Organic posts from pages you follow made up 15.7% of feed views in Q1
20.8% of views go to posts from groups
83.8% of content views went to posts with no links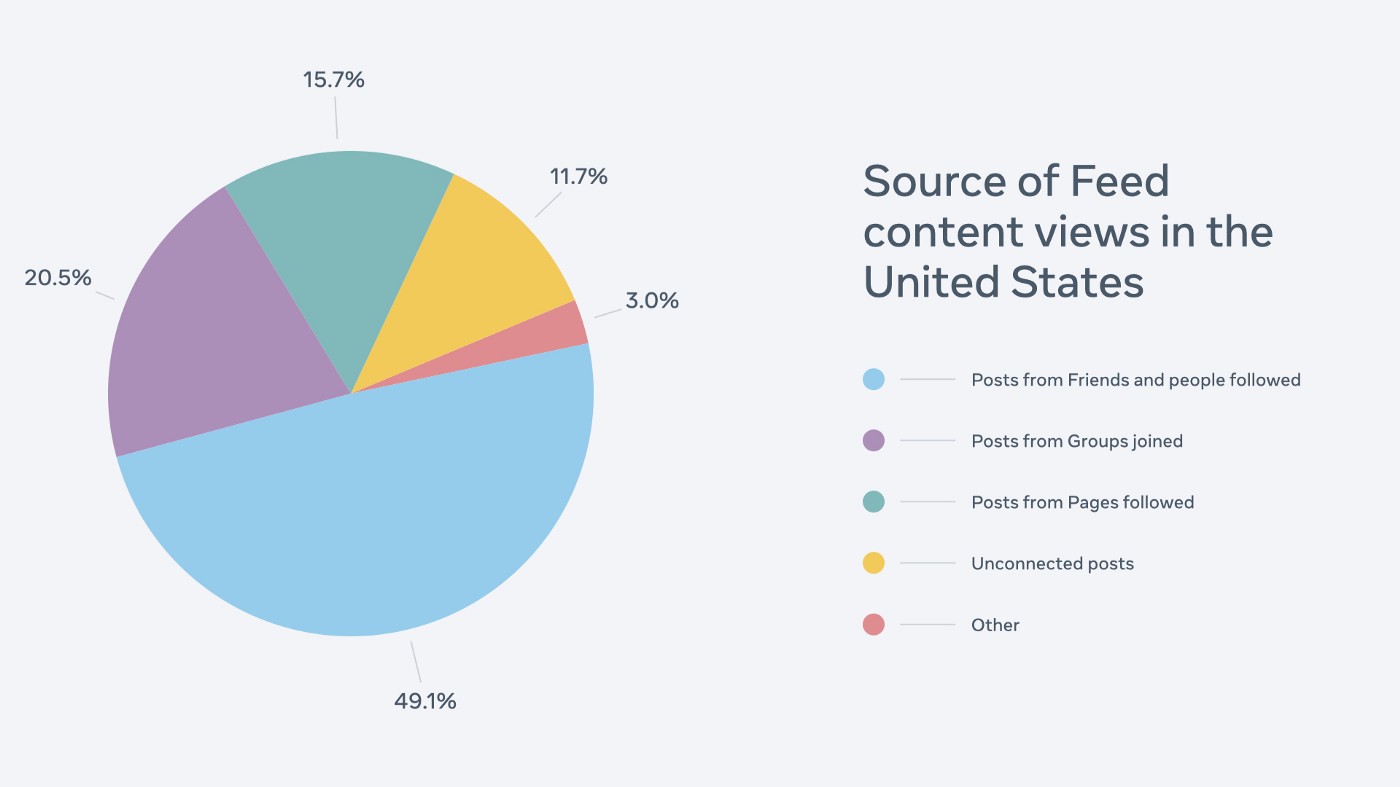 Perhaps even more interesting, the majority of the most-viewed posts on Facebook contained either a video or a photo. Photos in tall-format, i.e. reels or stories performed even better. Another finding was that top-performing posts were related to entertainment and humor, similar to the prior Q4 2021 report. Of the top 20 posts:
16 were tall-format short videos – Reels or TikTok style
4 were text images
0 text posts were found in the top 20
What does this mean for travel and hospitality brands? For your business, get individuals (not pages) to share your tall-format short videos that are entertaining (or funny). As for text posts, use them sparingly as they don't perform as well as they once did – did they ever, in fact?
Facebook introduces A/B testing for organic posts
Now you may be wondering what type of contents or formats to use in order to be as effective as possible with your target audiences. Conducting A/B testing has been available for a while, but only when setting up a paid ad campaign. However it is now possible to do so with organic content, helping brands achieve better results with video, images and/or text combinaisons.
There are presently two ways to do this, either through Meta Business Suite or your Creator Studio publishing tools. You may or may not have access to this feature – I have it with my Creator Studio account, on some (not all) of the pages I manage, but don't have it with Meta Business Suite.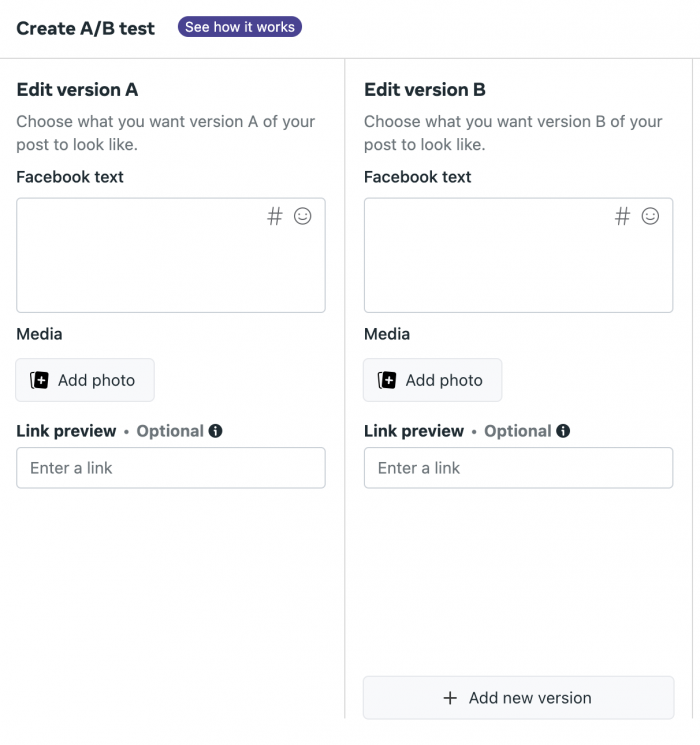 Facebook specialist Jon Loomer explains at great length how you can access this feature and use it for better posting effectiveness in this blog article here.
Facebook changing its algorithm to become more like TikTok?
But let's not kid ourselves, Meta is in fulltime reaction mode vis-à-vis TikTok and its increasing userbase spending more and more time (and money) while engaging on the popular platform. You may have noticed how Instagram now boasts a newsfeed that is almost identical to TikTok, with fullscreen individual postings and more emphasis on reels than stories.
Well, lo and behold, Facebook is about to proceed in a similar fashion with its own user feed. As this The Verge article explains, we can soon expect Facebook to push content not only from brands we follow or friends, but rather based on our interests and formats we prefer. Kinda like TikTok's ForYou Page? Yep, exactly like TikTok's ForYou Page!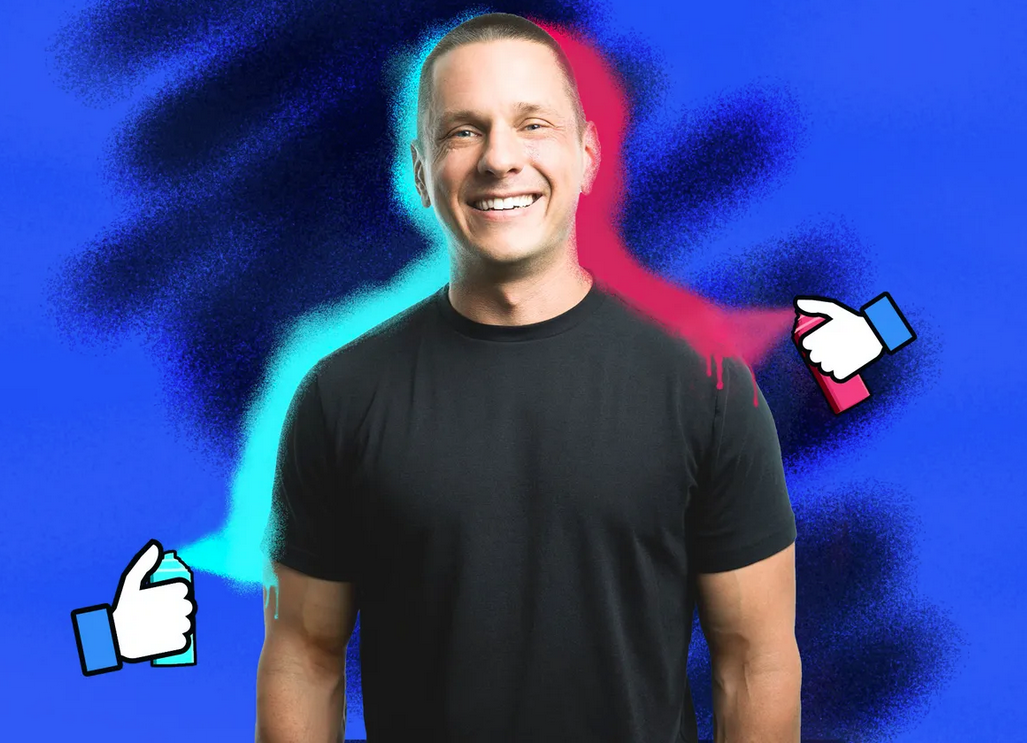 What will the implications be for travel and hospitality brands? Too soon to tell, but what matters is to stay abreast of these changes as they unfold. One example, with Instagram: it used to be good practice to write longer captions with numerous hashtags. This is no longer the case with TikTok-like posts, where the caption now overlays over the image, which is rarely desirable.
This is yet another living example that best practices yesterday on social media may no longer be the case today or tomorrow! Since we are talking about Facebook here, we will certainly want to pay attention to these changes as they unfold.