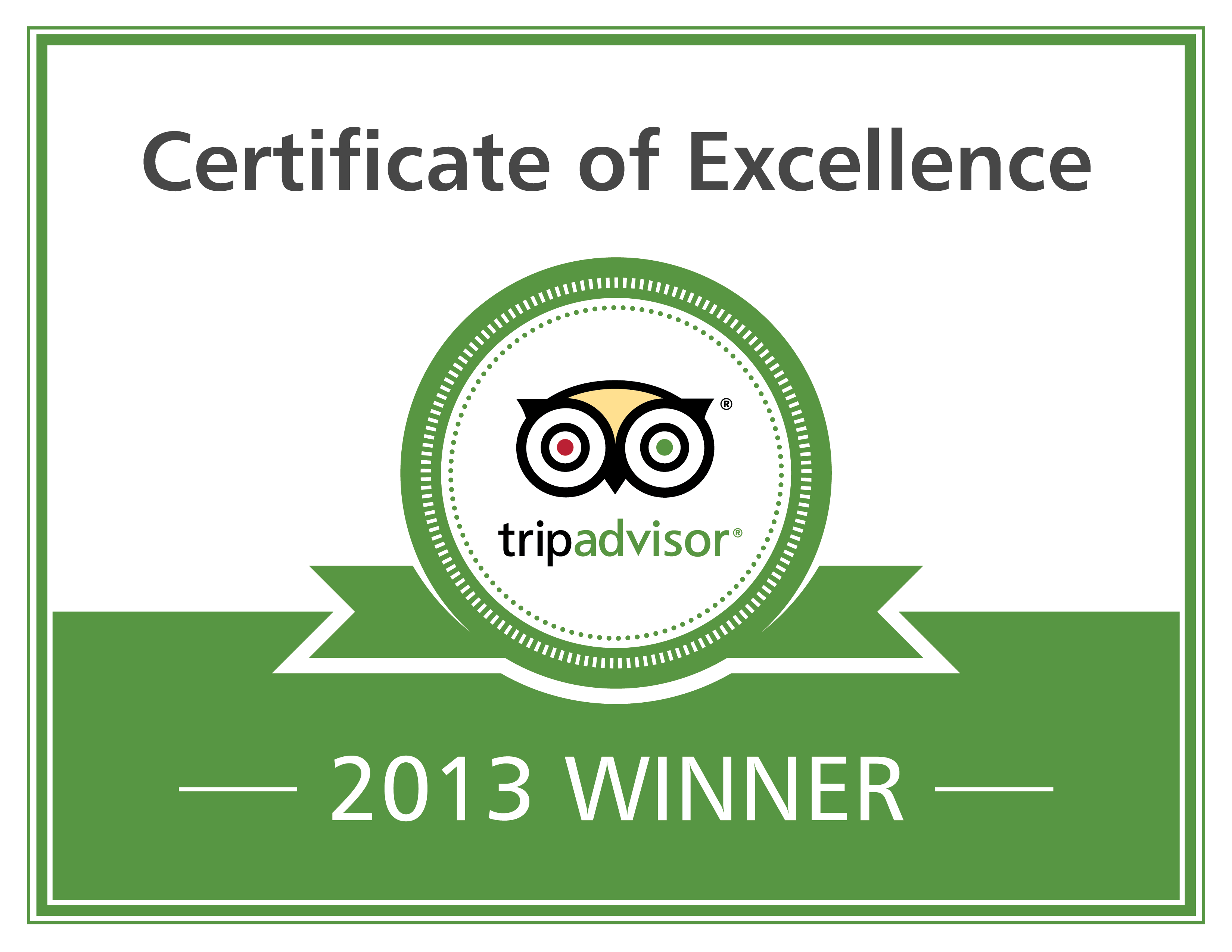 In the past, I have shared insights on this blog about how TripAdvisor impacts travel decision-making and even gave hotels, restaurants or attractions 3 tips to rank higher on TripAdvisor.
While there are various studies out there about the importance of review sites, including some from Google Travel or independent academic research, many tend to focus either exclusively on the impact on revenues, or on TripAdvisor user behaviors. And some of the more interesting findings also tend to come from TripAdvisor research, whether conducted alone or in partnership with reputable firms such as PhoCusWright.
So needless to say, I was very interested to hear about a recent independent survey, conducted in December 2013 and January 2014. The Worms University of Applied Sciences' Department of Tourism spoke to 1,021 internet users, as well as some 1,500 hotel managers from across Europe, seeking to find out what is the traveling public's perception of review sites. The results are quite telling!
MOST IMPORTANT IN DECISION-MAKING!
When asked how consumers rate review sites as an information source, an impressive 46% stated review sites as their most important source for choosing their accommodation. 28% mentioned a property's website and almost 20% said friends and relatives.
This echoes findings from TripAdvisor's TripBarometer conducted with 35,000 of its users worldwide, back in 2013, as shown in the chart below: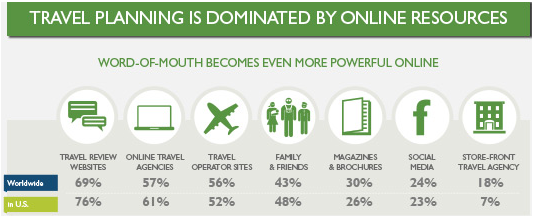 Some other interesting findings include:
70% of users of review sites look at up to 20 reviews. Again, this echoes findings from a recent study showing 80% of TripAdvisor users look at 6-12 reviews on average!
In fact, more than 1 in 6 users will check between 21 and 30 reviews.
For more than 70% of respondents, the accommodations correspond to the reviews posted. This seems more realistic than the 98% of TripAdvisor users who apparently said the same, yet the percentage remains strong.
Choice of words, pictures and videos matter: 51% like to see authentic wording, and 46% say the same about pictures and videos, in particular when they have been recently posted.
CAN USERS TELL WHICH REVIEWS ARE FAKE?
Now a common complain about TripAdvisor and most review sites relate to the prevalence of fake reviews. Some say it may be as high as 8-10% of all reviews posted, which is quite a lot considering TripAdvisor alone has more than 150 million reviews right now!
Internet users seem to pay less attention to this debate than hotel managers, it seems, as can be shown in these results:
65% of participants will doubt a review's authenticity if it differs greatly than all the others,
47% of them will doubt if reviews are too positive, and 42% if the review is worded like a brochure.
More importantly, when users read a review for which they have doubts, 35% won't book!
Travelers may be wearing 'pink glasses' when judging review sites, but it's a different stories for travel marketing managers. Among the 1,500 hoteliers surveyed across Germany, Italy, Turkey and Spain, almost half of them reported having come across fake reviews!
Nevertheless, most of them realize the importance of reviews and will encourage them via their reception desk (60%), by telephone or follow-up email (36%) or through a poster or table-tent on the premises (24%).
IT'S THE BOTTOM LINE!

At the end of the day, though, one thing stands loud and clear from this research, confirming what had been found before in other studies as well: there are real economic impacts to review sites management. Hotel managers are spending more and more time on this chore, since it has direct correlation with the bottom line.
As can be seen in the chart above, review site impact a hotel brand and reputation (image), customer acquisition (new guests) and revenue (bookings). The greatest impact is undoubtedly on generating new guests, which is why many brands spend money online to begin with. And why review sites are thus a must for all travel marketers, no matter the company size!