While mobile messaging apps are all the rage – think Snapchat, Instagram, WeChat or Whatsapp – let's not kid ourselves about Facebook: it remains of the king of social media and a must for travel and hospitality marketers around the globe.
Younger folks are less active and have migrated to other platforms? Certainly, but Facebook's penetration is second to none and nearly half of every Millenial (18-24) goes to Facebook first thing in the morning when they wake up!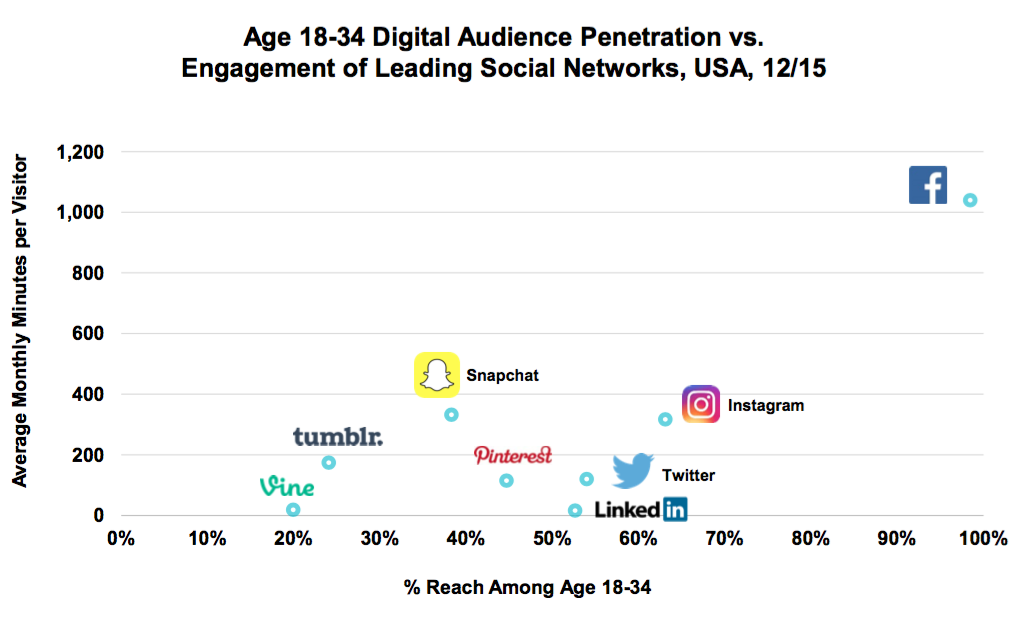 The most recent version of Mary Meeker's annual report shows just how much Facebook still dominates in particular with Millenials, where most time is spent and reach is highest.
Read also: Why Millenials Matters [INFOGRAPHIC]
In fact, the most recent statistics about Facebook highlight just how pervasive the social media has become in our every day lives. Consider for example that:
There are now 1.65 billion monthly active users (MAU)
Even more staggering, there are more than one billion (1.09) daily active users (DAU)
Extra proof that the game is now mobile, there are now 989 million mobile daily active users (DAU)
In fact, it is estimated that 823 million users access Facebook ONLY through a mobile device!
Facebook Marketing Is Here To Stay
Just like me, you may have recently received a message on Facebook about your anniversary with the platform. I learned I had been active 9 years on Facebook, as I joined back in April 2007. How times flies and how things have changed since then…
Yet, Facebook has been quite aggressively pursuing its growth in great part by acquiring companies that allow it to become a mobile-first company ready to tackle future challenges and opportunities.
And for travel and hospitality marketers, Facebook is now a true force to be reckoned with, as it offers a wide display of opportunities to reach past, present and future travelers throughout the buying process before, during and after a trip or stay at a given destination or property.
Read also: 10 Ways To Target Travelers With Facebook Ads
Facebook In Travel
Dynamic product ads for travel brands, new emojis, ads on Messenger, new business accounts including access to in-depth analytics on Instagram, Canvas ads on Facebook mobile, Instant articles for greater reach within Facebook newsfeed… these are just some of the upcoming or already ongoing changes and improvements taking place with Facebook marketing. Are travel brands ready to embrace the potential?
Check out the infographic created by the folks at Speechless Digital, which summarizes many of the above mentioned elements.