Influencer marketing is the new boss of the digital marketing industry and it's not just the fashion, beauty, and lifestyle industries benefiting from it. Major brands dealing in healthcare, hotels, and travel are also getting great results from their influencer marketing campaigns.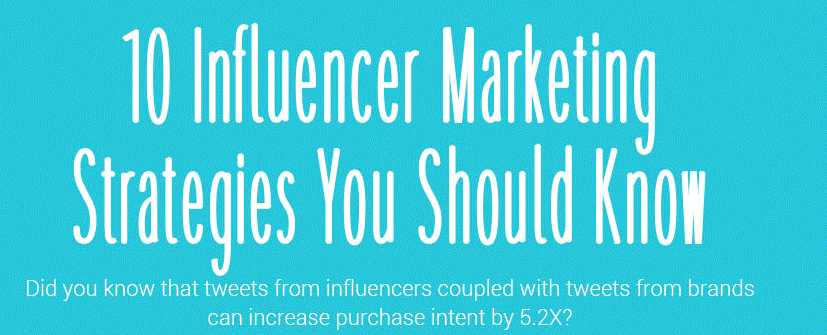 Here are 10 strategies for influencer marketing that can help you get the best results from all of your marketing campaigns.
Interested in this topic? Check out our webinar Influencer Marketing Best Practices
Coupon Codes
These codes are integrated in influencers' content to incentivize/push the customers to make a purchase.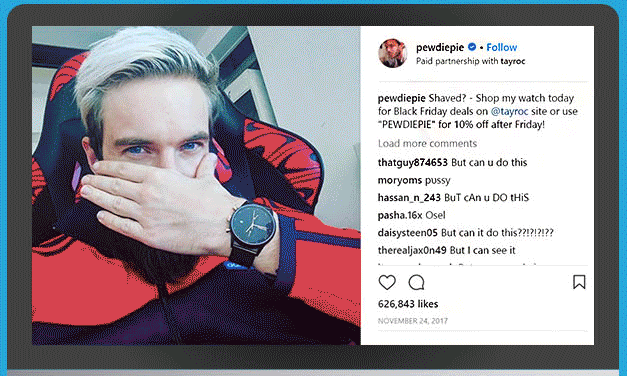 Blog Posts
Writing a blog post about your products/services spreads brand awareness and attracts more traffic to your website. Such posts that have brand-specific content are referred to by users to form an opinion about your brand or service and to guide them towards a purchase.
Brand Mentions
Did you know that 40% of people on Twitter decide to buy an item after being inspired by an influencer's tweet? This is the impact of a brand mention on social platforms.
For example, in a recent campaign Starwood Resorts used five Instagram influencers to promote their new hotel destinations Le Dokhan and Le Metropolitan, located in Paris. These influencers posted pics and described their stays at the hotels, adding a link to an ecommerce site, LiketoKnow.it, to drive more bookings.
When a follower "liked" a post, he/she got an email with details on booking or the choice to book straight through the link posted by the influencers.
Starwood gained 500,000+ followers and that list keeps growing with every new influencer associating with the brand.
Prizes & Giveaways
Companies also organize contests and giveaways with the support of influencers to market their products.
In December 2016, Southwest Airlines ran an influencer-led contest #SouthwestPassport on Instagram. 12 travel-related influencers were sent to 12 destinations and asked to share their experiences online.
There was a $500 Southwest gift certificate for the winner of the contest. Influencers promoted this campaign by tagging their entries with campaign-specific hashtags.
This not only expanded the reach of this campaign, but also boosted brand awareness.
Long-Term Partnerships with Influencers
Partnering with an influencer gives long-term value to a brand. It helps brands tap the huge number of influencers' followers and promote their products/services to them.
During the 2017 Super Bowl, Airbnb used Lady Gaga to promote their properties and got phenomenal results. Lady Gaga's post about her stay at an Airbnb property gathered 500,000 plus likes and 4,000 comments.
Company Events
Businesses often organize events for product promotion and brand awareness which gather immense media attention. You can partner with influencers to provide further social media coverage to such events to boost your marketing efforts.
Using Hilton@Play, Hilton Hotels hosted concerts at different Hilton properties all over the US and the UK. Though entry was limited to those who had acquired a specific number of reward points through HHonors Rewards membership, it still created a lot of buzz and garnered much social media attention.
Hilton involved Nick Jonas, a popular artist, with live streaming on Periscope, which inspired followers to book Hilton properties for their stay so that they could get a chance to attend the next sponsored concert.
Takeovers
Often brands agree to hand over their social media accounts to influencers to post on company's behalf for some time. This strategy, called a social media takeover, leads to greater brand promotion and customer engagement.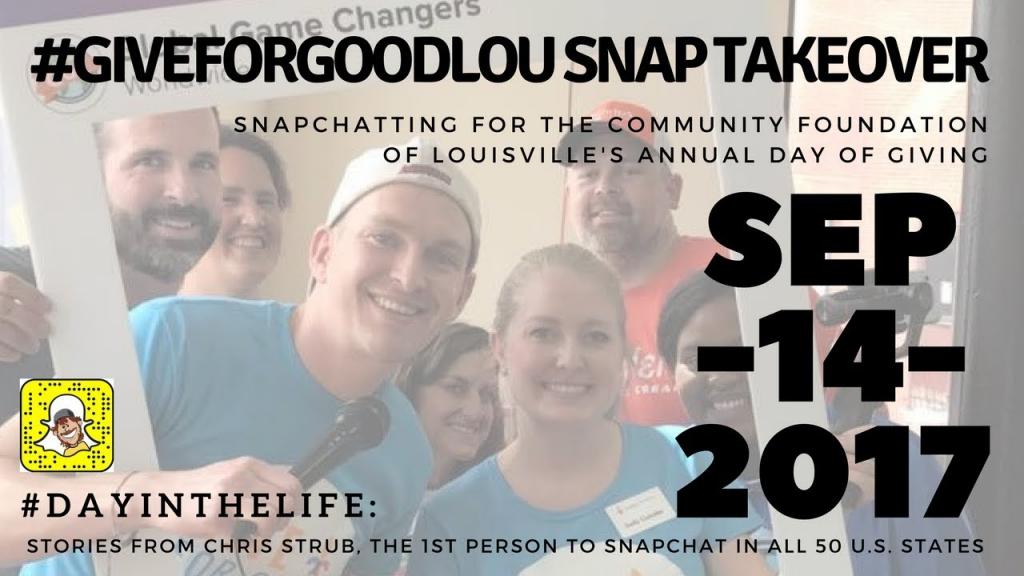 Marriott successfully led complete Snapchat takeovers in its past influencer marketing campaigns using four social influencers: Tom Jauncey, Jen Levinson, Diipa Khosla, and Sara Hopkins.
Each of them promoted the Marriott Rewards program by posting a video journal of their trips and sharing their stories with their followers through the Marriott account on Snapchat and via their personal Snapchat accounts.
Guest Posting
This is a common strategy applied by major brands to optimize the effectiveness of their influencer marketing initiatives. Brands post on influencers' sites to tap their network and influencers post guest posts on the company's social media pages to build an authoritative image.
Free Products
Offering free products and services to influencers in exchange for their opinions and experiences is a great way to compensate the influencers for their efforts and leverage their influence for the benefit of your brand.
Challenging Your Influencers
Competition drives motivation to achieve something. So when influencers are challenged to obtain the maximum number of likes, sales, or interactions, they get motivated to win and top the list. This makes the promotion activity even better and more fun to do.
All of the 10 influencer marketing tactics described above have helped businesses get more leads and drive more sales. Regardless of the industry you deal in, the success of your influencer marketing campaign will depend on your ability to identify the perfect influencer and the right platform and tactics for your brand's messaging. So take the time to test each strategy for your marketing mix.
Check out the gifographic below to get a better picture of the 10 influencer marketing strategies that can help skyrocket your business.