That's right, the title is not click-bait. On February 20th, Google announced they were rolling out a new feature allowing users of Google Maps app on iOS – and Android, soon enough – to now follow their favorite brands.
Whether it's your local bakery, a friend's B&B, a barber shop or fine dining restaurant across town, you can now "follow" these brands and make sure you won't miss any of their upcoming announcement, events or offers.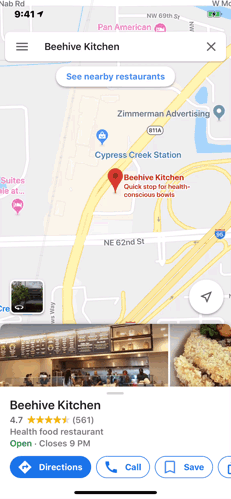 Send Messages With Google My Business
Many of you probably did not even realize you could even send out messages on Google Maps, right? This can be done by managing your presence on Google My Business.
Simply click on the "Post" tab on the left menu and you will access a text box allowing to publish different types of contents:
What's New
Event
Offer
Product
You will want to make sure to insert an image and call-to-action to make the message as engaging as possible. As you can see from the example below, when I posted this to a restaurant page last year, it got over 3,300 views and generated 13 clicks on the "Learn more" button.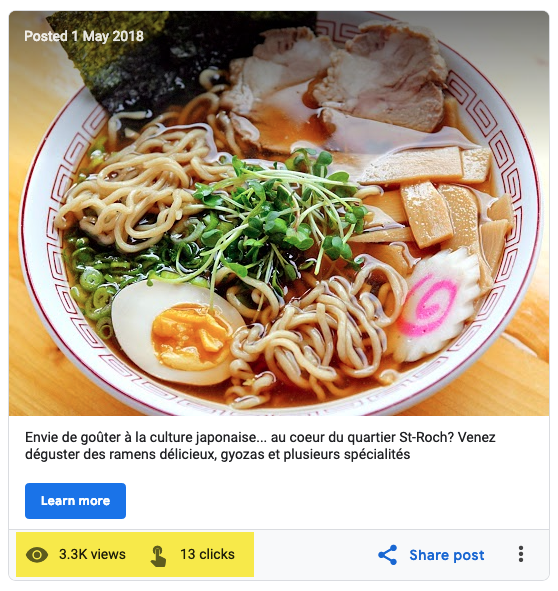 Read again: 5 Tips To Rock Google My Business
Why This Matters
Early 2018, when Revinate published its annual Global Hotel Reputation Benchmark Report, some were shocked to find out that Google was now #2 worldwide for the volume of hotel reviews online, poised to reach #1 in 2019 or 2020 ahead of Booking.com.
In other words, there are lots of hotel and restaurant reviews on Google Maps, which is becoming the mobile app de rigueur whenever on the move, traveling locally or globally.
Combine that with the fact that Google+ will cease to exist on April 9th, 2019, and you can read between the lines that Google is seeking to fill the void by pushing travel brands to publish content on its platform instead of other social media and digital outposts.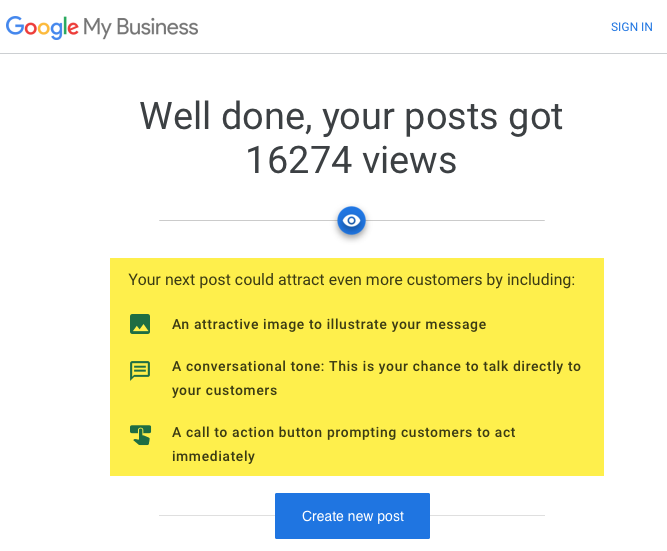 Google My Business was already worth the while in order to manage reviews, ensure proper information and photos about a business as well as generating bookings. Now, it is becoming a place to communicate. How long 'til we see "likes, share and comments" appear?