It was only a matter time, I guess, but the news nevertheless somewhat took me aback: On September 30th, after a 7-year long "experiment" the folks at the Swedish Institute decided to close down their @sweden account on Twitter.
From the @sweden team: After 7 years and 356 twitterers, it's time to say goodbye. Thank you, curators – for having shared Sweden with the world! Bye-bye followers – it's been fun and wild, but mostly fun! ❤️ ???? #thankyoucurators pic.twitter.com/JHukwtdbZq

— @sweden (@sweden) October 1, 2018
When the Curators of Sweden initiative was launched, back in 2011, it was the beginning of what seems now like the golden age of social media marketing.
Destination marketers, hoteliers, cruise line, restaurateurs and attractions alike were only starting to see the potential of social media and so the bonanza began! So what changed in these seven years to justify this successful initiative to come to an end?
Social Media Maturity
The very first explanation is perhaps the most obvious one: the novelty factor had worn off. After 356 different curators, 200,000 tweets over a 7-year period and boasting more than 150,000 followers… the concept had simply run its course.
Can you think of any other social media initiative that has lasted this long? Me neither.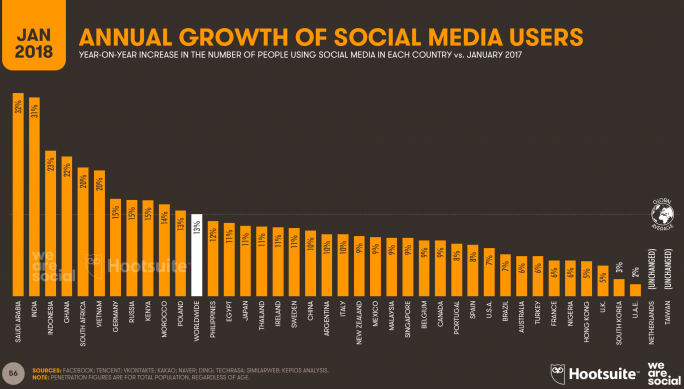 According to the latest report from Hootsuite & We Are Social, the worldwide growth in social media users has reached a new low at 13%, with Western countries now in the single digit growth range: Canada (9%), USA (7%), and United Kingdom (5%).
Social Media Maturity
The fact is, social media is no longer just a "hot trend" but rather a pervasive communication tool that has been embraced by most, if not all, travel and hospitality practitioners around the globe.
Remember those days when Twitter walls at industry events were all the rage? Problem was, only 5-10% of attendees were active on Twitter – unless it was a social media conference, that is – making it a clunky feature with very little added value for participants. The novelty came and went.
Some might say this decision speaks volume to the increasing lack of appeal for Twitter in the travel marketing toolkit. While I would tend to agree, I believe it paints a broader picture for most brands equally active on Facebook where organic results are reaching new lows.
Instagram? Sure, its popularity is undeniable but with over 1 billion active users now, it's only a matter of time before we see the algorithm block off organic performance and travel brands will see Facebook-like results, with Facebook-like obligations to pay to play for better results!
Other platforms came and went, like Periscope, Blab or Vine. It appears Google+ is now officially dead, so what platform will die next? In other words, the playing field seems to have leveled off.
UGC, Influencers and Account Takeovers
It was over five years ago that I wrote a piece called How Travel Destinations Are Embracing Social, and not much has changed since, to be honest. User-generated content (UGC) was quickly found to be an effective way to build an engaged, authentic communication with targeted audiences across popular social platforms.
I find it interesting to see how Tourism Australia consistently delivers with This Week's Favorite Fan Photos on their official Facebook account, but even such a popular account is not seeing the engagement levels of the past, despite their best efforts.
It's no wonder travel brands are now switching from pure UGC to influencer content, which remains a third-party approach banking on authenticity but also, more and more, increasing reach through these influencer's niche and engaged communities.
Account takeovers – when a person takes over a brand's social account on Instagram, Snapchat or elsewhere during a specific period of time (a day, a weekend, a whole week) – are everywhere nowadays, it seems, as brands are trying everything to get passed those darn algorithms… while using the influencer's network to reach new, more targeted audiences that brands could not reach, whether through organic or paid posts.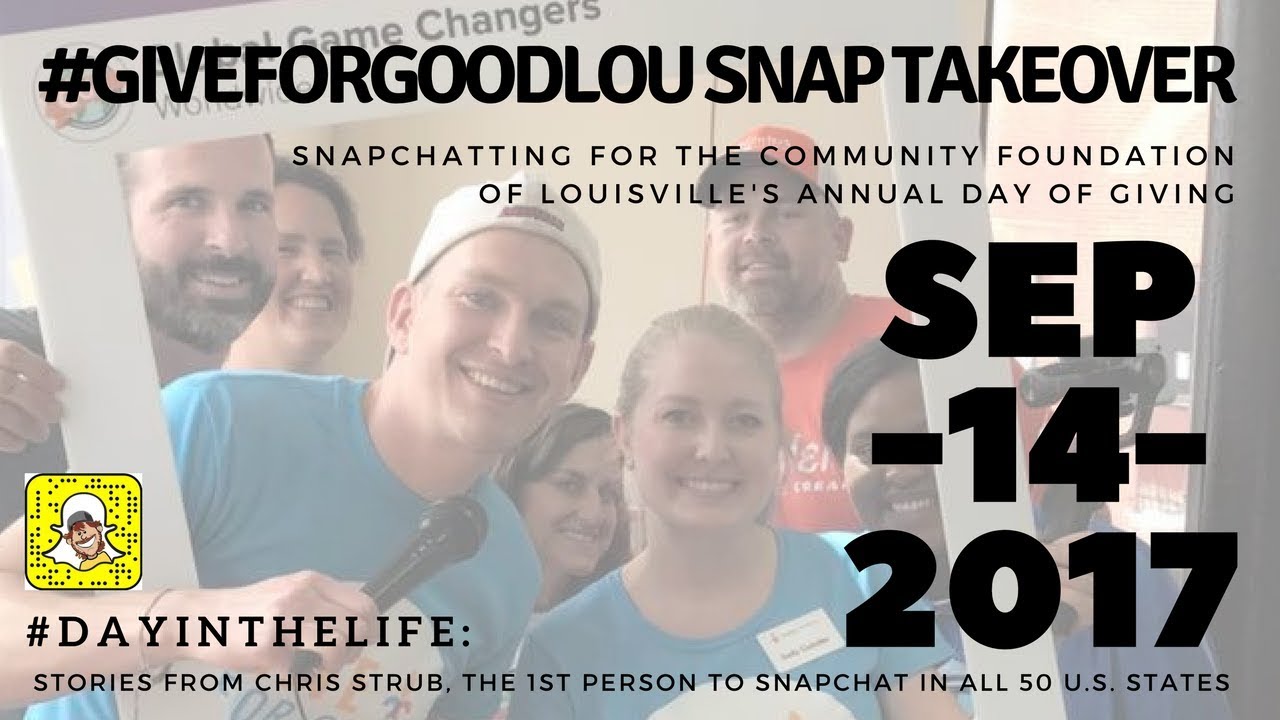 The folks at Visit Philadelphia were among the first ones to do this back in 2013. Today, it seems everybody is doing it. Are we killing the golden goose… or is still working?
Read also: 10 Influencer Marketing Strategies You Need To Know
Social Media Ecommerce
Monetizing its popularity and time spent by users has been perhaps the biggest challenge for social platforms. While most social networks rely exclusively on advertising to generate revenue for their business model, none have been successful in delivering an e-commerce platform that might prove to become a contender to hotels or supplier websites, Online Travel Agencies (Expedia, Booking, Ctrip),  TripAdvisor or even Google, for that matter.
The reason is quite simple: in the travel industry sphere, social media plays a pivotal role mostly in the inspiration phase, not at the conversion stage.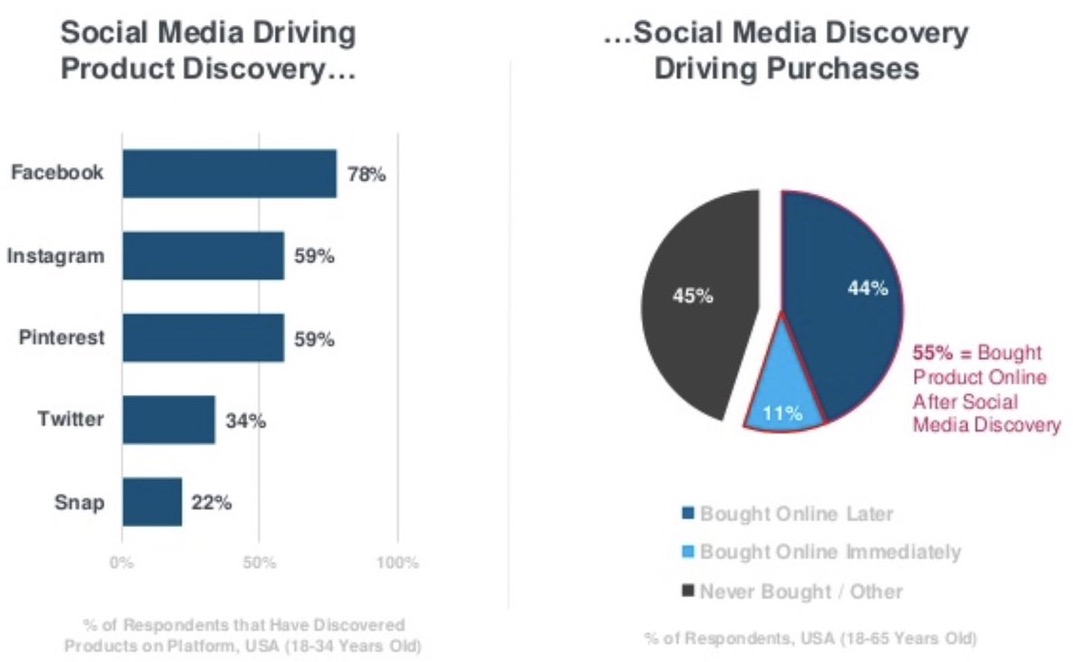 Brands, however, realize that social media is increasingly where customer discover your product or service. And, more and more, social presence tends to lead to sales, if not immediately then at least in the following days or weeks.
This came out loud and clear from the latest Mary Kleiner report (see above), showing that 78% of US Millenials discovered a brand for the very first time through a Facebook, and 59% did so on Instagram or Pinterest. More interestingly, this lead to online purchase for 55% of respondents, which were aged 18-65 years old, so pretty much across the board.
Perhaps this is what lead the folks at Easyjet to develop their new Look & Book tool, directly within Instagram. A feature we can expect to see more of in the very near future…

Social Media, Beyond Marketing
I attended the Destinations International annual conference last year in Montreal, and wasn't much surprised to see that social media marketing best practices remain the same as what we have been seeing in the past five years or so. And concerns for calculating ROI remains on top of the list.
Sure, algorithms are perhaps the biggest game changers, forcing travel marketers to go beyond yesterday's best practices in order to get results that don't even match yesterday's results. Truth is, we have indeed reached content shock in travel!
By now, however, savvy destination marketers and travel industry practitioners have embraced the fact that social networks are much more than a mere marketing tool.
With direct messaging tools such as Messenger, we are now seeing integration directly on hotel websites or travel brands Facebook Page, allowing for a more direct communication tool for improved customer service. Same can be said about hotels now using Whatsapp and other messaging platforms for concierge services.
Recruiting and human resources staff are now fully active across social networks, not just on Linkedin to validate candidates but also using social networks to build employer branding, making travel brands more appealing in a context where workforce is scarce and competition for qualified resources is high.
Destinations are getting savvier with their digital travel marketing. Social media is now but an element of the equation, and not the online panacea it was once thought to be.