Some folks start a fresh new year with a bagful of resolutions: stop smoking, go to the gym, eat better, engage in more family activities, etc. In recent years, however, you may have come across the concept of "three words" to summarize what, in essence, should be your focus during the next twelve months.
I like this approach, as it focuses less on "things to do", or stop doing, and more on a mindset, or goals for the year to come. So without further ado, here are the three words that capture what this blog will be about and how I intend to go about my business in 2013.
E-TOURISM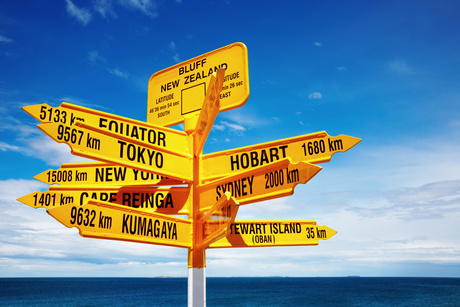 The travel marketing industry is undergoing rapid changes. The internet brought a first wave of disruption in the early 2000s, then social media and user generated content platforms, i.e. Tripadvisor, Yelp, etc. gave travelers a voice and new-found power.
Mobile is now changing the paradigm, bringing booking patterns even more last-minute, while online travel agencies (Expedia, Orbitz, Bookings.com. Hotels.com) battle it out against new mobile-native solutions such as VeryLastRoom or HotelTonight. How can hoteliers, transportation companies, events & attractions and destinations compete in this sphere, fighting to maintain direct bookings on their own platforms in order to reach consistently connected travelers?
These are some of the topics I've been covering here in the past 20 months, in particular and more rigorously during 2012. Expect some more throughout 2013, as I also plan to attend conferences covering these topics. I will also be speaking on these topics at various events, so stay tuned! For more on this: click here
INTERNATIONAL
I have always worked with an international focus, having lived and worked abroad during numerous years. That said, in 2012 the emphasis for my budding company, consulting & speaking on social media and e-tourism, has been mostly here in the province of Quebec, Canada. In 2013, I intend to rekindle that international connection, partnering with contacts already made in France and the United States.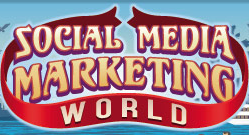 I will also be seeking speaking opportunities abroad, as well as in English Canada.
It's with this in mind that I went ahead and registered to attend Social Media Examiner's Social Media Marketing World Event, to be held in San Diego, April 7-9, 2013. I certainly hope to meet new people, learn a lot while taking in some R&R, of course! I also intend to blog and tweet about topics that are relevant to a more international audience, including Asia-Pacific, Europe & Latin America, which are also core tourism markets to North America, as it happens…
ADVENTURE
Last but not least, life's too short to get stuck in a boring routine. So I say: go bold, or go home! Adventure can mean different things to different people, but to me it basically lies in a simple principle: allow yourself to get out of your comfort zone. This is true in sports and activities, but it's also true at home, at work, with friends or with strangers.
So for 2013, I will make every effort to seek out different opportunities, try new courses (Wine pairing, anyone?) and occasionally step out of the marketing, social media and tourism realm to encounter new ways of thinking, new ways of doing things. They say time flies when you're having fun… well perfect! Just as long we take the time to enjoy every moment along the way. Carpe diem, as they say!
What are your three words for 2013? Please share them in the comment section below.