Travel marketing is a fascinating speciality. As marketers in this field, we get to work with destinations, hotels, restaurants, car rental compagnies, cruises, attractions and whatnot on selling perhaps the best product there is: a dream! How lucky are we to post on Instagram or send newsletters boasting a new family activity or dream getaway for couples in a fantastic resort or in a urban setting.
Hospitality products and services are sought after by consumers seeking to discover new places and new cultures, whether for business or leisure. While some aspects of the tourism ecosystem have become commoditized, travel remains a hot-ticket item and aspirational experience for many, if not most. Just think about how much we yearned to travel again and get out there after these past two years!
Read also: 5 tips to prepare for the return of travel
Alas, it appears the fun (or many aspects of it) has vanished from the travel experience. The ecosystem is broken, so what can and should marketers do about it?
The travel ecosystem is hurting
Okay, so perhaps the title of this article may seek like a click-bait, since we all know travel doesn't really suck. Or does it? Just take a look at some of the various key elements of the travel ecosystem right now and tell me something ain't wrong here:
Have passport, will travel
In Canada, it's been the topic du jour in the media for the past two months or so. As if the government couldn't see the revenge travel trend arriving a mile away. Since many Canadians couldn' really travel – or wanted to, with all the Covid restrictions in place in many countries – many passports expired and nobody cared to renew back in 2020 or 2021. The consequences are now hitting, hard!
People must now camp outside of Services Canada offices in the hope of getting an appointment to renew passports. Some have even lost their travel plans due to longer delays than usual – like 3-4 months to get a passport rather than the usual two weeks!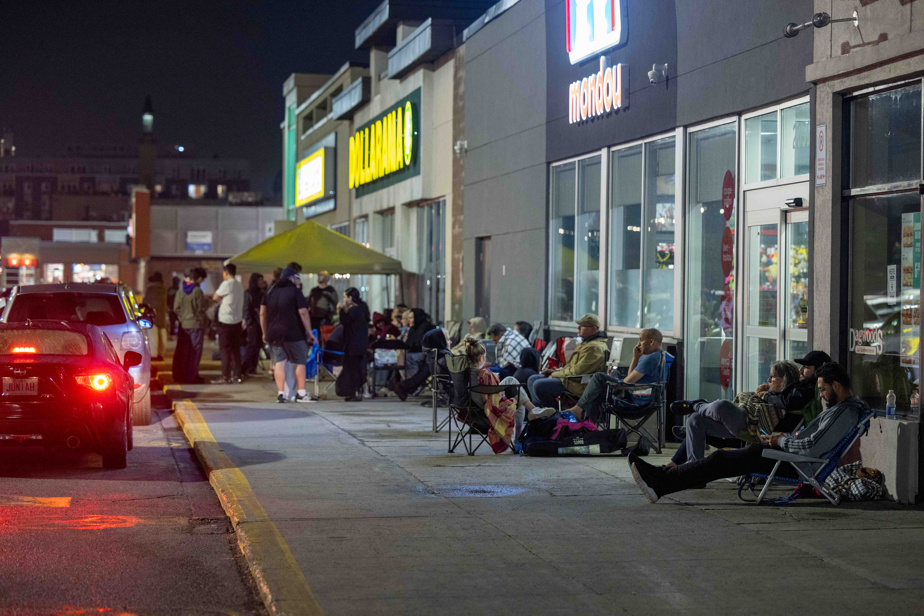 (Personal testimonial: one of my boys' passport expired back in march of 2021. So I sent the renewal documents by mail in February of 2022 – there was no way to do it in-person at the time due to pandemic restrictions. In April, thinking the passport would arrive any day soon, I booked a family trip to Spain for the end of June. Well, believe it or not, by June 20th I had still not received it so had to wait at local passport office for 10 hours in order to get the precious document. And I was among the lucky ones!!)
This is not exclusive to Canada, though. Similar delays are being experienced in various European countries, such as France, Spain or the UK. Thus, to put it mildly, this is not the best way to start a travel experience.
Airplanes and airports, an ugly picture
So everybody has their passports in hand, tickets are bought for that dream destination, all we need to do now is get to the airport and fly away, right? Not so fast.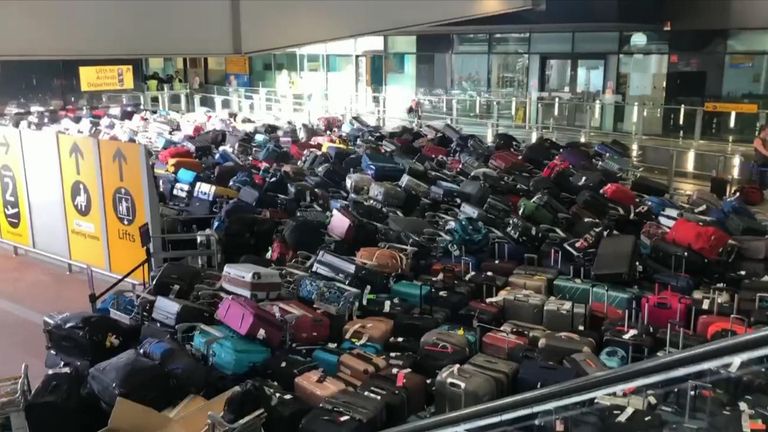 You have heard the news about airlines slashing 10-15% of their flights this summer, if not more. Delays, cancellations, shortage of staff, rising costs of fuel, lack of pilots and mandatory training backlog… these are just some of the elements that explain why we are seeing chaos across airports, worldwide.
Heck, the situation is so critical here that the Canadian Travel Agency just released a new info portal to help passengers who are experiencing flight and luggage disruptions. Again, this is not just a Canadian phenomenon as similar experiences are being reported in the United States and across Europe, as we can see from the above image taken at Heathrow airport, in London, England.
The end-result, once again, is unexpected and unneeded anxiety for passengers seeking a restful break from their routine and positive travel experiences.
Destination requirements, always evolving
Oh but at least we don't need to do those darn PCR or antigen tests to show we don't have Covid anymore, right? Well, that depends on your destination. And that, just there, is the essence of the problem.
While preparing for the above-mentioned trip to Spain, I consulted with my travel agents and various online resources and it's quite difficult to get up-to-date information about what is required or not. Since my three boys were double vaccinated, and Spain required triple vaccination, we had to do an antigen test 24 hours prior to departure. Or did we really? I did it nevertheless to buy some peace of mind, but again this is unnecessary last-minute mambo-jambo, not to mention associated costs with such tests.
Within Europe, we saw various requirements for France, Portugal, Greece or Spain for example. If your last vaccination shot dates more than 6 months, some countries may require an antigen test 24 hours prior to arrival. In other words, this is yet another burden that makes travel less fun.
Car rental, anyone?
I was visiting a friend in the US over Memorial Day weekend and rented a car for the long weekend at the airport. It took me 3 hours to fly there, but then 2 hours… just to wait in line before reaching the clerk who would eventually give me the keys to the car! There was a crazy line-up, like I had never seen before!
In Spain, I was more fortunate but that's only because I had booked it many months in advance. A friend tried to book a car on the French Riviera for end of July: over 5,000$ for 10 days! And that's if you can get a car – many destinations are experiencing shortages on that front as well.
So how much fun can it be if you get to a destination but have no means to travel around? Or you are able to put your hand on a car but it's costing you an arm and a leg to drive it? (Not to mention rising costs of fuel)
Hotels, restaurants and attractions… if there is enough staff
Perhaps the story is not to so bleak everywhere, specially if you are traveling domestically with your own means of transportation – planes, trains or automobiles. So you reach your destination, whether for a quick getaway or long stay, and then realize there are pieces missing, here and there.
Long line-up at hotel check-in, or to access that museum, perhaps? Makes you wonder why some folks don't have automated processes in place or self check-in made possible, à la Airbnb or most vacation rentals nowadays with keyless access.
You have a great room – well, a more expensive one than you anticipated – but realize there is no turn-down service in the evening, nor any cleaning at all during your stay, even though you are here for 5-6 nights. Or perhaps you'd like to eat at the hotel restaurant… but can't because you had to make a reservation the day before as they have limited seating. Better yet, how about eating on that great roof-top terrace? Oh sorry, we are not open today, nor tomorrow, due to shortage of staff.
Sounds familiar?
What travel marketers can do about it
Sorry for the above rant, if we can call it that way. It's just that, as travel marketers, I get the feeling we sometimes forget what it's like to experience travel and hospitality first-hand, like our customers do it, often for the very first time.
And while we are excited to see travelers back on the road and in the air once again, I am afraid of the lasting effects of the shitty experience many people are having right now – or have been having for the past year or so, if truth be told.
So what can we do about it? Here are three things I believe marketers ought to reflect on moving forward:
Flexible conditions
I have mentioned this a few times in the past two years on this blog, and it came out clearly in a recent Expedia Traveler Index report. Nowadays, travelers need reassurance that if they make plans, they won't lose it all should anything unexpected happen in the meantime. Like catching Covid-19, for example (yep, that thing is still going around like crazy and I know many people who got affected by it very recently).
Is your property or organization extending more flexible conditions for reservations or have you reverted to strict policies like back in pre-pandemic times? How can you provide some peace of mind for travelers who are clearly irritated by some of the elements mentioned above in this text?
Clear communications
The second aspect is perhaps the most important one. We need to be transparent in our communications, both offline and online, on our website, newsletters, blog articles and social media. Why is your roof-top terrace not open? Or why is the airline cancelling so many routes or frequencies? While it's disappointing to read about these news, people will be somewhat less critical when they understand what's at stake. Thus, it's better to set expectations and explain why some services cannot be provided.
Read also: The Underpromise – Overdeliver Conundrum
Make sure to use all tools where your organization has a dynamic presence, from your own website and blog to newsletters and various social media accounts.
And more importantly, can we have a discussion between what is being promoted externally and what we are able to deliver internally? Best example of this widening gap is seeing some destinations boasting how many millions of dollars they are investing to draw tourists from afar… only to have these tourists live a far-from-perfect experience. (See above for what I mean on this)
A fellow colleague who consults with various DMOs told me just about that a couple of days ago. "Why is Destination X investing 10M$ in promotional advertising to get international clientele here when we can't even host them properly, from the airport to their hotel, restaurant and everything in between? Would we not be better to take a portion of that budget – say 4M$ – and invest it with hoteliers, restaurateurs and attractions to develop automated tools or anything that could help with their shortage of labour?", he asked.
Manage realistically
What does it mean to manage realistically? Well this segues from the above point of setting expectations and taking hard choices accordingly. One example: two hoteliers I was talking to recently told me how, during the summer of 2021, they had between 30-40% of their inventory hidden from potential sales, either directly on their website or through OTAs. Why? They did not have the proper housekeeping resources to properly clean up and turnover all rooms if properties had been at full capacity. This is happening yet again this summer, unfortunately.
Isn't this leaving money on the table? Absolutely. But it's better to manage responsibly this way than to have irritated customers getting less than stellar service and ranting about it online on various review sites, affecting the online reputation for these properties.
Long term solutions…
One of the main culprits for the present situation is of course the shortage of labour, which is being felt in many countries of the Western world. A year ago, I wrote a piece titled 5 ways to mitigate shortage of labor in hospitality. I believe these remain valid a year later and are key aspects travel brands will need to focus on in the long term in order for passengers to have a better travel experience overall.
There will be no easy fix for the problems we are seeing and living in the travel and hospitality industry. But the longer we wait, the harder it shall be. It's time to provide the quality experience passengers expect and deserve!