It was almost two years ago when I wrote Why TikTok Matters for Travel Brands here on this blog. And this was prior to the pandemic, when the meteoric rise in popularity for the social platform was confirmed and made it a mainstream player. Today, TikTok has become a staple in the online storytelling mix, yet many organizations are holding back. Why?
"TikTok, Frederic? Really? But that app is just for kids!"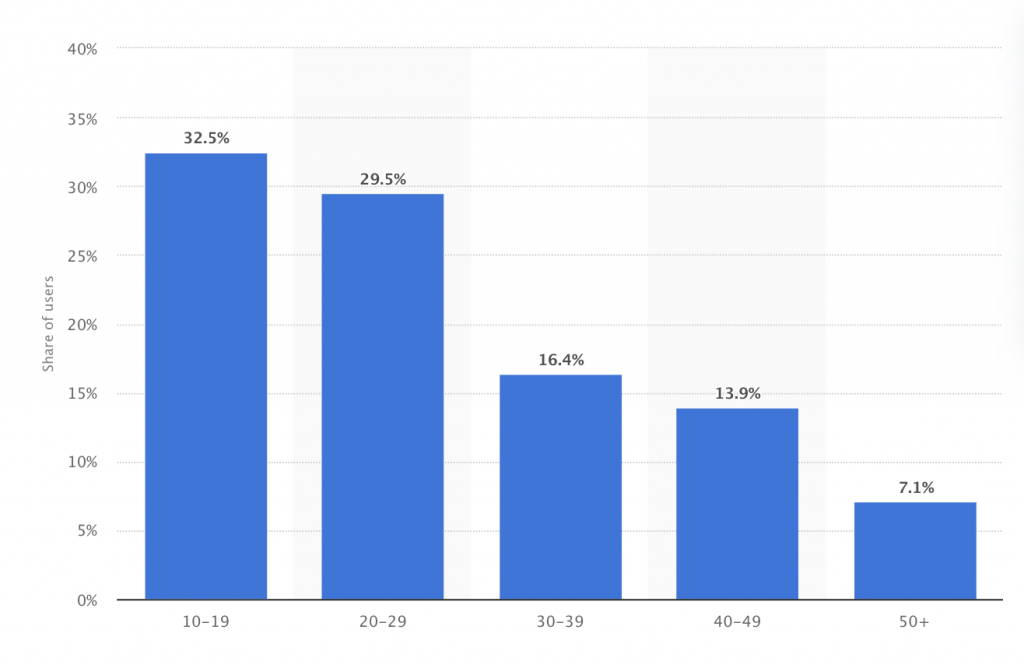 A growing userbase
Hmm, okay, well indulge me with these stats then, please:
In September 2021, TikTok became one of the few social networks boasting over 1 billion MAU (monthly active users);
This userbase is expected to grow to 1.5 billion by mid-2022!
While the younger generations still make the bulk of its userbase, almost 40% are aged 30+;
In fact, the fastest growing segment in 2021 was… 30-49 year-old users!
TikTok was among the top 3 most downloaded mobile apps globally for six quarters in row ever since mid-2019.
If TikTok was indeed mostly for youth and early adopters in its beginning back in 2018 and 2019, it has now reached mainstream level and should be considered as such within your marketing strategy. That doesn't necessarily mean you should open up an account right away, nor splurge into objective-less ad campaigns. What it does mean, however, is that you need to pay attention and determine whether this platform should be considered within your marketing mix in the upcoming year!
5 potential usage in travel and hospitality
Here are five different usages that could potentially drive your content strategy when it comes to TikTok.
Storytelling
Music is at the heart of this mobile app – you may recall its earlier days, back in 2017, when it was called Mucial.ly, before it was acquired by Chinese-owned ByteDance in 2018. Since then, it has morphed into a much more sophisticated content machine spanning from cooking hacks to fitness tutorials and everything else in between! Thus, TikTok has become a real content generating machine, for individuals and brands alike.
In the example above, I simply posted this video shot during an evening at Bord'elle eatery in Montreal, last summer. Simply adding a caption, two or three relevant hashtags along with a then-popular-and-trending song, and before you know it, over 125k views for this video! Same can be done for restaurants, hotels, museums, ski resorts, cruise lines, road trips (car rental companies) and so on…
TikTok recently published a 19-page content playbook that holds all sorts of useful tips and tricks on how to best use the platform from a business perspective. You will find it is not all that different than what can be done with Instagram stories, snaps on Snapchat or Facebook live, for example. But the lenses, filters and dynamics of TikTok all make part of what sets it apart.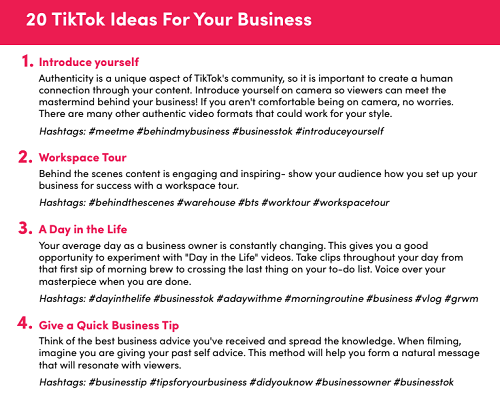 Advertising
TikTok introduced its self-serve advertising ad platform earlier this year, making it easy to invest modest amounts of money to reach your target audience. While the targeting options are not as sophisticated as what can be done with Facebook Ads Manager (on Facebook, Instagram and audience networks), it's a great way to reach users through a variety of ad and content formats.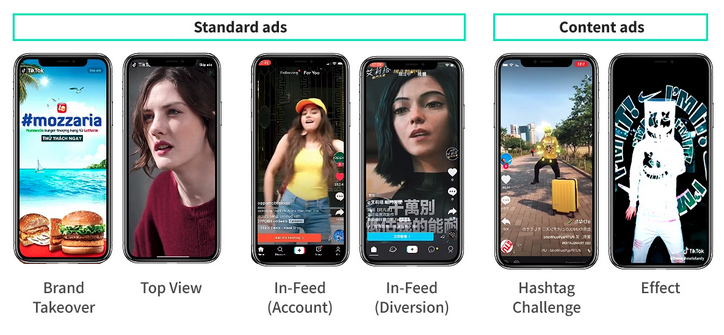 Many travel and hospitality organizations I work with already struggle as it is dealing with Facebook and Instagram. Adding a new platform to the equation means creating more content, answering comments and questions. Managing another account on a new social media is sometimes not an option, specially for small and medium companies.
Does that mean small brands shouldn't be on TikTok at all? Not necessarily. This is where advertising on TikTok can be a more fruitful way to reach potential customers than managing an account per se.
Recruiting
We all know shortage of labor has been hitting hard in the hospitality vertical over the past 18 months. Surprisingly few organizations turn to TikTok to enhance their employer brand, where this is perhaps the best venue to reach younger potential employees. This past summer, this is exactly what Granby Zoo, in the province of Quebec, did to attract employees aged 16-25 year-old. It allowed them to meet all the recruitment goals as well as win an HR innovation award along the way at the province's most recent Tourism Summit in November!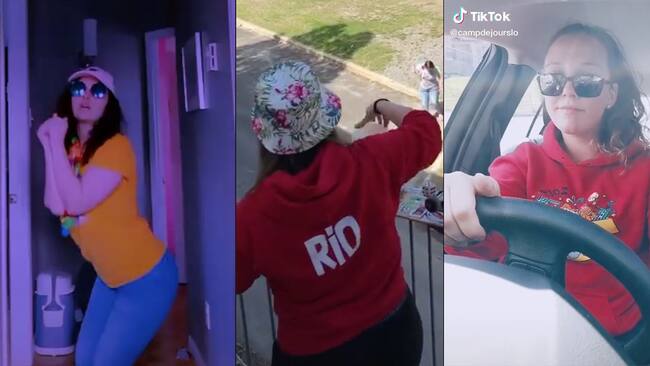 Above is a good example, with this Quebec City summer camp that used TikTok in 2020 to recruit counsellors by appealing to common denominators such as knowing camp songs or fireside dance routines. Instead of slick videos made in studio, these authentic videos appealed to the target audience, as well as kids who thought it was funny to see their summertime counsellors on TikTok where they could interact with them once again!
Read also: 5 ways to mitigate shortage of labor in hospitality
Influence Marketing
Just like on most social platforms, there are influencers that may be worthwhile working with in order to get your message across to a different audience or niche. This is true for destinations but also for most tourism stakeholders, as influencers tend to reach different people than you would with your own account or even through a targeted ad campaign. Interestingly enough, the influencers on TikTok or not necessarily the big-name celebrities you may be familiar with on YouTube or Instagram.
While Instagram tends to crown already known celebrities such as soccer player Ronaldo, the Kardashians or singers like Selena Gomez and Taylor Swift, TikTok works rather well for younger folks that either dance or have their own specialty. Ever heard of Charlie da Melio (130M followers) before? Or Khaby Lame (123M followers)? Perhaps Addison Re or Bella Poarch (85M followers each)? These are the most popular TikTok influencers if you count the number of followers and performance for some of their content.
There are various influencers that perform well within the travel and hospitality realm. Take Jessica Serna for example, aka @mycurlyadventure on TikTok and Instagram. I met her back in October 2019 at an event in Dallas where I was keynote speaker on the topic of influence marketing for travel brands. I recall a conversation we had, where she was considering TikTok, but had her doubts about the platform and its audience. Flash-forward two years later where, lo and behold, she now boasts over 400k followers on TikTok and get many collaboration offers with destinations in Texas and beyond!
For travel brands, working with influencers can certainly be a great way to reach target audiences that would be difficult to reach otherwise, even through paid campaigns.
Monitoring
Last but not least, just like with most social networks nowadays, hashtags are at the heart of content on this platform. It is therefore easier to track down content by following relevant hashtags, such as #tiktoktravel (with 26 billion views) or #travelchallenge (with 477M views). I recently posted a TikTok about Petit Champlain area in Old-Quebec, snowy and pretty with its Holidays decorations. By including the #tiktokQuebec hashtag and tagging the local destination account @quebeccite it made the video easier to find and share by other users.
More and more destinations, hotels, restaurants, resorts and whatnot will want to monitor content here, as it can be easily shared across other social media such as Facebook or Instagram. It may also be useful to prevent any potential crisis, should controversial content arise, for example.
So, will you get your mojo going on TikTok in 2022?