There is never a dull moment when it comes to marketing in general. It's even more so in the digital marketing sphere where tactics, platforms and features evolve at such a speed it can be difficult to keep pace. In the travel and hospitality realm, it's been a critical challenge for years, but perhaps even more so within the past 18 months of madness we all experienced.
So where should we focus our priorities for the upcoming years? Here are seven trends that I believe will shape our marketing as we move forward.
1. Traveler Expectations Have Changed
One of the biggest consequences stemming from this pandemic is how it changed our needs and wants when it comes to travel. In fact, many studies found that low prices were no longer the number one consideration when it came to decision-making in purchasing travel. In a recent article, I shared what travelers expect in 2021 and we see a clear shift from traditional views, with flexible booking conditions and sanitary measures now coming in at #1 and #2 in terms of importance for travelers.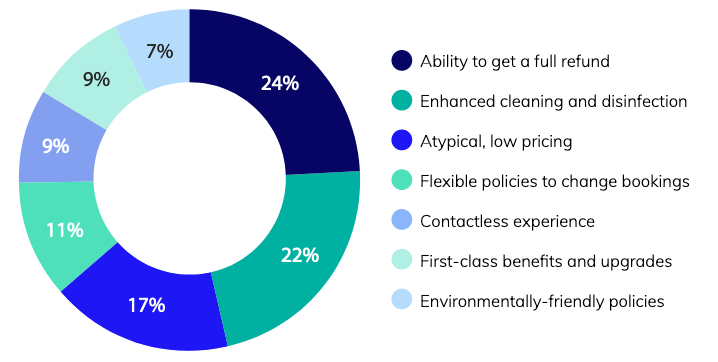 How is your hotel, restaurant or attraction conveying this on your website? On your social media posts? Are you addressing this concerns with a dedicated tab on your website menu or with information in your regular newsletter? Integrating these aspects in your ongoing communications will be key.
Nature of travel is changing, too
2022 will mark the return of the international traveler, finall. But your organization should also pay attention to evolving behaviors in the travel landscape that were clearly shaped from this recent pandeminc. For example the working travelers, or digital nomads. If these travelers were marginal a couple of years ago, we can expect more and more leisure travelers mixing some business into the equation.
Just like business travelers will also add a few days onto their trip since technologies make it easier than ever to have meetings by the poolside or in a wifi-enabled room. Is your brand ready for this new reality and how are you communicating it across your digital touchpoints?
2. The Evolution of Loyalty Programs
Loyalty programs have been around for ever, and were able to move the needle (somewhat) of retention mostly with customers in the airline industry, where they were born originally. Hotel loyalty programs are a dime a dozen, and too many of these programs have failed to have distinctive features or get customers to increase their spend. For bigger chain hotels and resorts that can scale offers, loyalty programs still provide value but this is less the case for independent hotels and smaller players.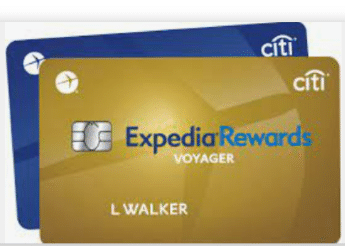 Now, we are also seeing subscription-based approaches such as TripAdvisor with its Plus program. And more recently, Expedia revamped and unified the loyalty programs within its portfolio of brands (Expedia, Hotels.com, Orbitz, Vrbo, etc.) in order to better position itself against competition such as Booking.com's Genius Loyalty program. The new program will span flights, hotels, vacation rentals, car rentals, cruises, and activities.
We can expect more movement on this front, as hotels, restaurants and other hospitality providers will want to maintain their appeal within the broad loyalty and reward programs universe. This is also a key tactic to preserve the direct booking channel alive and kicking (see next point).
3. Direct Bookings Will Prevail, But Less
For years now, hotels have been striving to get customers to book directly on their own website, where costs are low, rather than through brand.com or third parties like Expedia or Booking, where commission levels are steep. With more or less success.
Read also: Hotels Promoting Direct Bookings: It's About Time!
This pandemic has brought in a rare opportunity, making domestic travel a must and only option. When booking locally, travelers feel less of a need to search on OTA platforms and are more confident about dealing directly with travel providers. Thus, direct bookings percentages when through the roof in 2020… but a bit less so in 2021, according to preliminary data from various reports.
In 2022, we can expect a shift back to reservations going to brand.com and, to a lesser extent, back to OTA catering more to an international clientele in general. Direct bookings will remain strong, but won't stay at levels seen in 2020.
4. TikTok Now A Mainstream Platform
It was almost two years ago when I posted an article stating Why TikTok matters for travel brands. Now, more than ever, travel and hospitality need to pay attention. Here are a few reasons why:
TikTok now has more than 1 billion active users (MAU)
It has been among the most downloaded mobile apps worldwide for over 6 consecutive quarters
The average user spends over 52 minutes per day on the platform
TikTok gets the highest levels of engagement per post of any social media
The fastest growing segment of users are 25-39 year-old
That last bit of information is perhaps the most crucial one. Whenever I talk to brands about the possibility of TikTok, the classic rebuttal I get is that "it's for young teenagers only". That might have been true in its earlier stages, but less so today. Content is more varied than it once was, with tutorials, cooking recipes, movie critics, travel recommendations, and so much more.
Don't get me wrong, TikTok IS a platform that caters very well to a younger audience, because of it's very nature and features: music, dancing, trends, pranks, etc. But as it grew in the past two years, so did its userbase. It would therefore be a critical mistake to dismiss it as possibility for your marketing mix in the coming year.
Going mainstream
One last point about TikTok. Late September, it held its first ever TikTok World Event during which many new features were shared for both content creators AND brands wishing to invest on the platform. Advertising is becoming more fluid and accessible, while longer videos are now possible. All in all, we are dealing with a platform reaching a maturity level that has Facebook (and Instagram) shaking and reacting… so it will be interesting to see how this battles unfolds!
5. Instagram As The Go-To Social Media
If there is anything the past couple of weeks have shown us, one thing is clear: Facebook is no longer the key social platform for storytelling. It remains a necessary evil, with its Events, Groups, Messenger, Marketplace and other useful features. But as younger audiences continue to flock away from Facebook, there is one silver lining that remains: Instagram.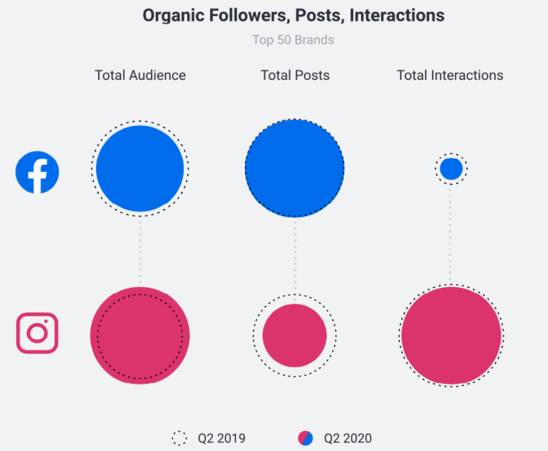 Case in point, last year SocialBakers evaluated how top Fortune 50 companies were dealing with their presence on Facebook and Instagram. As we can see in the chart above, comparing Q1 2019 with Q1 2020, audiences on Facebook shrank while those on Instagram increased. Interestingly, this increase occured even though brands were posting less, as we can see in the middle column. But to me, the most interesting finding comes from the third column, where we see total interactions, or engagement. Facebook already had dismal engagement levels, and it continues on shrinking while Instagram continues to see robust interaction.
Stories work well on Instagram, less so on Facebook. Reels are working relatively well on Instagram, even though they don't match TikTok posts, which they clealy emulate. Reels are just arriving on Facebook, but I suspect they will do just like stories, which means not much. AR lens are useful and plentiful on Instagram, less so on Facebook.
Can you see a pattern, here?
Brands must stick with Facebook. For now.
Having said that, I am not saying travel brands should ditch Facebook just yet. Facebook has become a de facto outpost for customer service, recruiting, content sharing and overall communication with your community. A dynamic page means better ad campaign performance across the Facebook landscape, which includes Instagram, Messenger and Whatsapp. And there are many brands out there that still do a stellar job at creating quality content, which results in great reach and engagement levels.
But as the recent seven hours shutdown showed, it's dangerous to put all your eggs in the same (Facebook) basket. Thus, having a diversified approach online is key.
6. Newsletters and Email Marketing Make A Come Back
For the past 20 years now, I have been hearing that email is dead, or that newsletters don't work "as well as they used to". Really? In a world where social media algorithms block off up to 95% of the content you post on your pages, one-to-one communication like emails, SMS and newsletters are more pertinent than ever.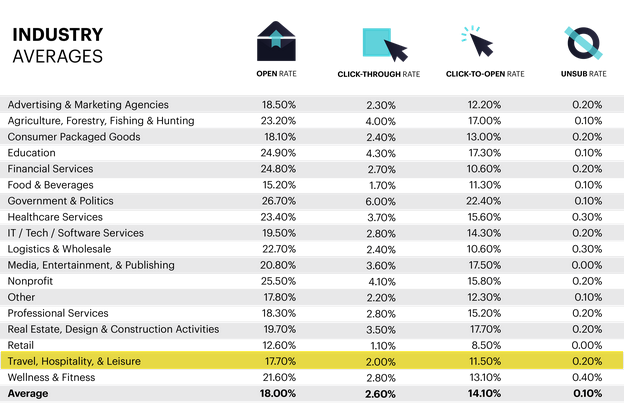 If you read the points #3 and #4 above, you will also see a cause and effect correlation here. That is, with travel brands pushing more direct reservations and increasing efforts for retention and loyalty, having an email strategy in place is fundamental to fostering that relationship. This also means having automated processes prior to, during and after a stay, including invitations to leave a review after the experience on key platforms, i.e. Google, TripAdvisor, Facebook, etc.
Read also: The importance of email in hotel marketing (Infographic)
7. Website SEO More Important Than Ever
According to a Google survey from December 2020, searches for "available near me" grew globally by more than 100% since 2019. In 2021, these searches are up another 60% according to SearchEngineLand. What's even more interesting is when we dig further to see which were the top categories for these searches over a given period of time.
The top categories for those searches were:
Food (84%)
Entertainment (56%)
Banking (50%)
Apparel (41%)
Personal Care (38%)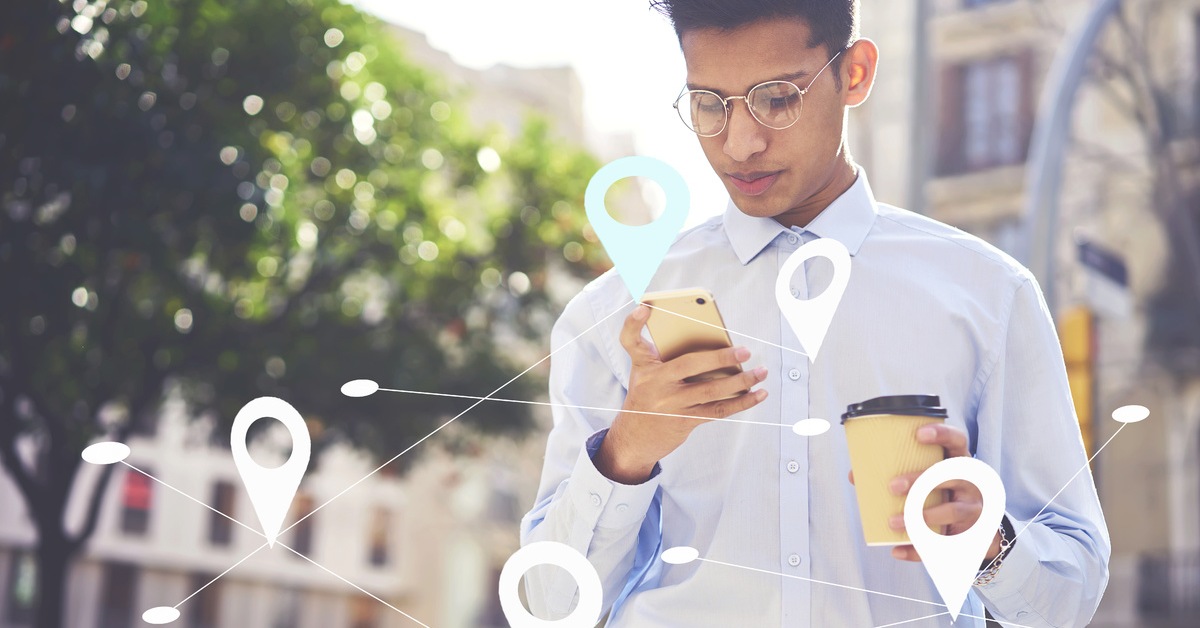 These are all categories deeply rooted in the travel experience, as we seek places to eat, things to do and stuff to buy whenever we are in a new destination for leisure or business. So how is your website ranking whenever travelers search with keywords that should lead to your brand?
Your website should not only be mobile optimized, in fact in many cases it should be properly be designed with mobile-first in mind.
Read also: Understanding the difference between mobile-first, adaptive and responsive design
More importantly, you will want to make sure you claim and manage your Google My Business profile. This will ensure you complete all relevant details with regards to your opening hours, amenities and services, photos and videos. This is also where you can manage and respond to reviews, since this has become an important facet for your online reputation.
BONUS: HR Marketing To Help Labor Shortages
Last but not least, I thought I would mention the fact that all these marketing strategies and tactics are fine and swell in normal times. Or rather, in times when operations are growing smoothly as they should coming out of a worldwide pandemic. Truth is, however, there is a major issue that has been looming over the industry for the past 3-4 years and that is now exacerbated to unseen levels: the shortage of labor.
Earlier this summer, I shared 5 ways to mitigate shortage of labor in Hospitality and one of the tactics was actually to have a proper HR Marketing strategy in place. Well, I suspect we will be seeing lots more of this integration in 2022, where human ressources will work closely with marketing and communications to convey the employer brand vision, mission and values on social networks and other digital outposts.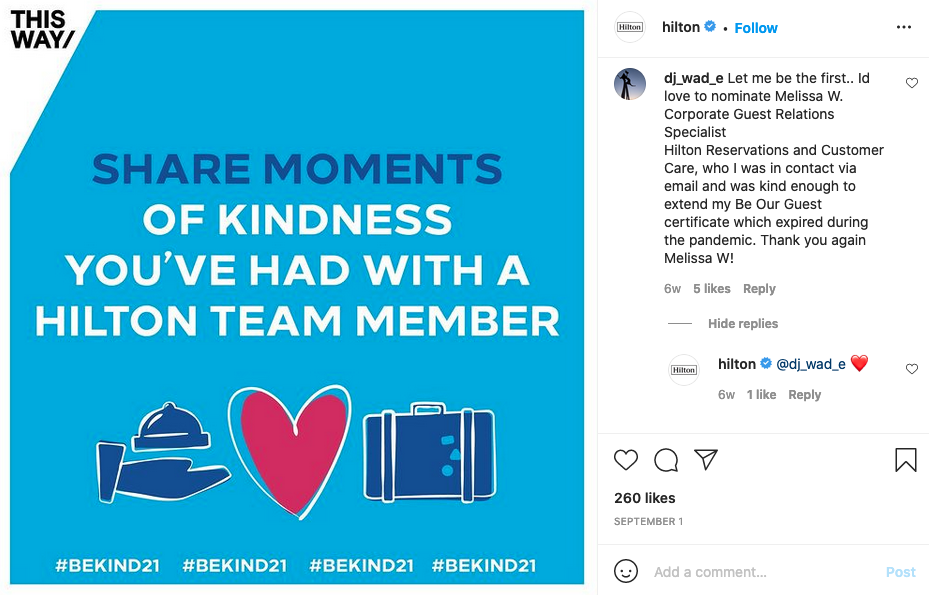 Labor shortage will be a problem for the next decade, and marketing alone will not solve it. But a strong and creative digital presence can certainly contribute to a stronger employer brand which, in turn, will help with recruiting and maintaining workforce stability.